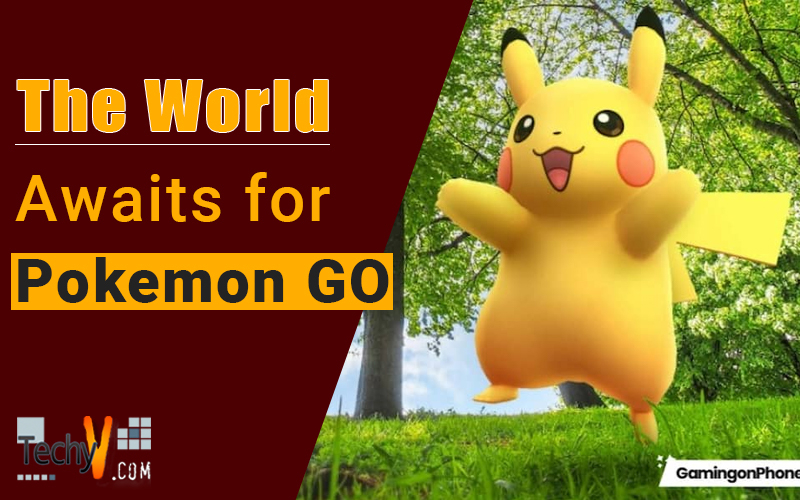 The Pokemon Company took the stage on September 10th and made a huge announcement. The Pokemon Company teamed up with Nintendo and Niantic inc to make a augmented reality video game. This augmented reality game will be available on Apple's iOS app store and Google's play store for free in 2016.
Players will be able to search, find, catch, trade and Pokemon and will also be able to train them. This game will allow Pokemon torah free in the real world and users with Pokemon go app can catch this Pokemon. The app makes use of the user's device camera to show the augmented reality (Show Pokemon).
Niantic inc founder John Hanke spoke to PC advisor and said "For the first time, Pokémon will roam free in the real world. Pokémon GO will allow players to capture Pokémon who inhabit parks, shopping areas, sidewalks and the countryside all around the world,"
Nintendo released a video on the official Pokemon Company Youtube video page. The video gives a brief idea of how the game works. Users can search the Pokemon and catch them if they want that Pokemon and start training them. Users can also team up with people around them, the video shows many people teaming up to defeat the powerful Mew-two at MSG.
Nintendo and the Pokemon Company also announced that there will be a complementary bluetooth smart watch dubbed as Pokemon Go plus which can be bought separately. This smartwatch is just an accessory and eliminates the need of looking at phone constantly. It notifies when a Pokemon which is catchable is nearby. It looks like a Pokeball and has this light up feature to notify users. Once it notifies users can take their phone out of pocket to catch the Pokemon and add them to their collection.
Both the Nintendo and the Pokemon Company have given little to none details about the gameplay of Pokemon Go. It is still uncertain how the Pokemon appear. Some sources claim that Pokemon will appear depending on the climatic and whether condition of region. Other sources claim that certain Pokemon's will be restricted to certain regions and certain times depending on altitude, humidity and time of the day.
Pokemon company announced that Pokemon Go will be released somewhere around in 2016 and will be available on both iOS and Android platforms for free. This game will be huge and highly popular if the actual gameplay turns out to be something like the on shown in the trailer.