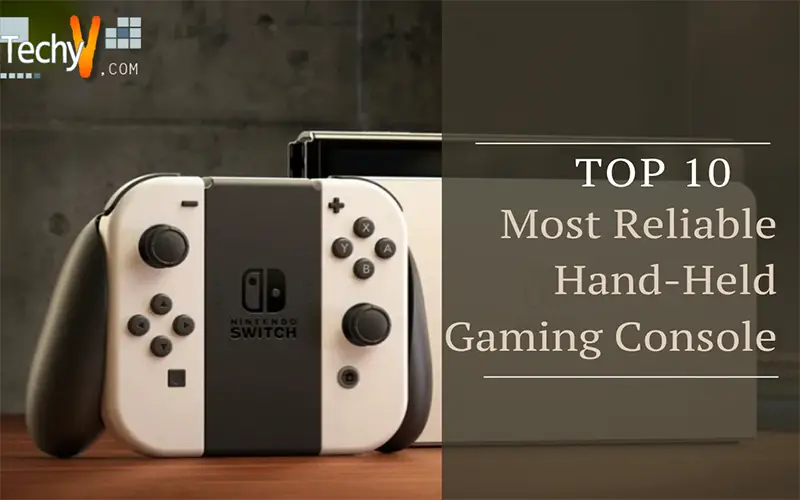 Hand gaming consoles are full packed entertainment sources for games. It comprises inbuilt games, controls, screens, and audio. It may or may not be used as a remote for television play. Its most important attribute is its portability which allows the user to carry it anywhere they want with ease. It rose to popularity after the successful release of Game Boy by Nintendo and thus is been credited for its fame.
1. Nintendo Switch
Brand- Nintendo
Nintendo Switch is an amazing hand-held gaming console that features a sleek & unibody design, fully integrated controls, multiplayer mode, and compatibility with switch games.
2. Nintendo Switch OLED
Brand- Nintendo
Nintendo Switch OLED features a trilogy of Wide, adjustable, and vibrant displays. It also features 64 GB of internal storage with a reserved portion, a 7-inch OLED screen, a sturdy stand, optimal viewing angle, enhanced audio, and more. it also comprises three interesting modes i.e., TV mode, tabletop mode, and handheld mode.
3. Nintendo Switch Lite
Brand- Nintendo
Nintendo Switch Lite is a fully dedicated hand-held console specifically made for handheld play. It features a trio of light, compact, and sleek designs along with built-in controllers, compatible games, five different colorful variants, etc.
4. GPD XD Plus
Brand- GPD
GPD XD Plus is a portable hand-held device. It features a 5-inch touchscreen, Android 7.0, google store, Hexa-core CPU, 4GB RAM, 32 GB storage, rechargeable battery worth 6700MAh, and Vulkan engine.
5. OneXPlayer
Brand- Tuofudun
OneXPlayer is an incredible player. It features a touch screen display, Windows 10, 16GB RAM, 1TB NVME, 8.4 inches screen, durable battery, Intel Iris Xe Graphics, Pixel density 358 PPI, dual-channel memory, integrated pc 360 type keys, 360-degree flexible operation, dual speakers, vibration motors, and one key to night mode.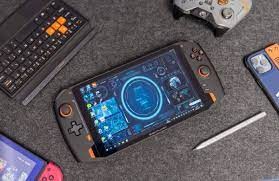 6. New Nintendo 2DS XL
Brand- Nintendo
New Nintendo 2DS XL is another brilliant gaming console. It features a sleek clamshell design, enhanced controls, intuitive camera control, amiibo features, a fast processor, ZL and ZR buttons, portability, and more.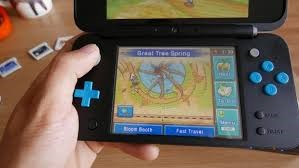 7. Haihuang RG351MP Handheld Game Console 
Brand- Haihuang
HAIHUANG RG351MP Handheld Game Console is an extremely elegant product. It features vibrant motors, tri-color variants, 6 hours battery life, up to 256 GB storage capacity, multi-lingual options, excellent stability, 3500 mAh battery, and more.
8. Atari Flashback Portable
Brand- Atari
Atari Flashback is a portable game player. It features 70 Legendary Atari 2600 hits, LCD, rechargeable battery, charging cable, video out port, SD card slot, 2.8-inch display, high-resolution display, and much more.
9. Hyperkin SupaBoy
Brand- Hyperkin
Hyperkin SupaBoy is renowned for its portability. It features a 4.3-inch display, adjustable brightness button, 10 hours of battery life via Li-ion battery, stereo sound, 3.5 mm jack, dual original SNES controller support, and compatibility with television.
10. Sony PS Vita
Brand- Sony
Sony PS Vita is a must-buy ultimate gaming console that can also attach itself to television. It features over 1000 games, remote play, superior gameplay design, lighter & thinner body, longer battery life of up to six hours, crisp visuals, PS plus membership, LCD, and more.
Do mention your thoughts in the box below.