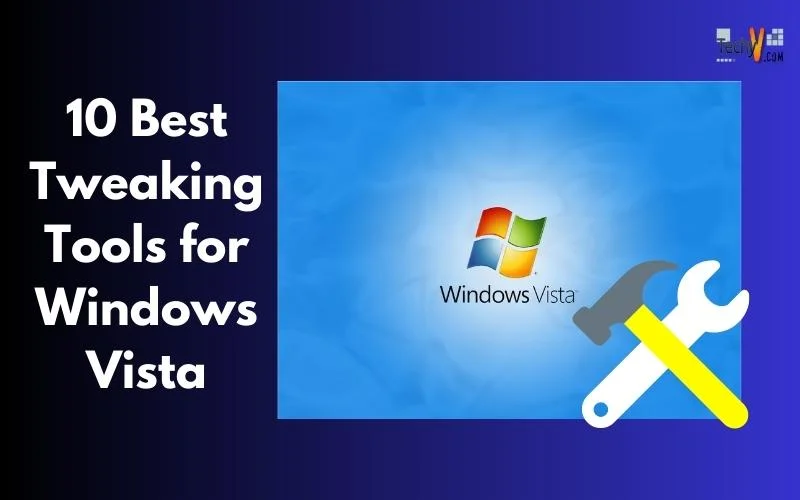 10 best Windows Vista Tweak review
First of all, we have to know that what is Windows Tweaking, actually tweaking means adjusting a complex system, or tuning of any electronic machine. Tweaks are small changes which are made to improve system performance. Here, we will discuss top 10 tweaking tools which are best for Windows Vista Operation System.
Tweaking tools are needed when users of Windows Vista O.S are facing some problems in its performance. For example, Windows Vista is running with low speed during working or it is very slow at startup, it takes much time for starting up as compared to earlier. To solve these types of problems, users of Windows Vista are strongly recommended to use tweaking tools to make its performance better. Let's have detail look on best 10 tweaking tools for Windows Vista.
1. TweakNow PowerPack 2009
2. Tweak Star
3. Ultimate Windows Tweaker
4. MagicTweak
5. MZ Ultimate Tweaker
6. TuneUp Utilities 2010
7. TweakNow WinSecrete
8. Optimizer
9. XdN Tweaker
10.Spotmau Power Suite 2010
TweakNow PowerPack:
It is very powerful and useful windows tweaking tool, this utility allows users to perform complex task such as registry tasks, optimizing system performance, setting and adjustment of web browsers. It is very simple; its user interface is user friendly.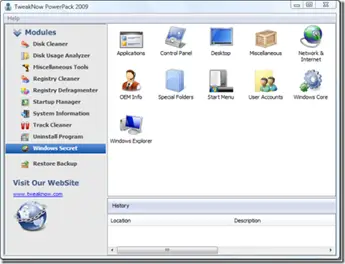 Tweak Star:
It is one the best tweaking tools for Windows Vista. It analyzes the current system and after analyzing, it suggests the user the best tweaks which a user should apply. It optimizes the best parts of operating system like Windows System, file system, networks and internet sharing, appearance, privacy and security, configuration and application tuning, CUP and memory management and much more. Its interface looks like as follows:
Ultimate Windows Tweaker:
Ultimate Windows Tweaker is very option for Windows user to make better performance of Windows Vista. It is used to optimize system and performance settings, user account settings, security settings, network and Internet explorer settings and lot of stuff about memory and CPU management.  Its interface is easier and is available for both 32-bit and 64-bit Windows Vista.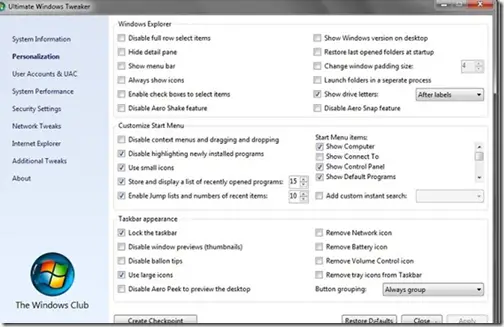 Magic Tweak:
Magic Tweak is used to optimize the Microsoft Windows Vista. It provides instant access to Windows setting that can be altered for a friendly environment. This tool is capable to tweak thousands of hidden settings in Windows Vista.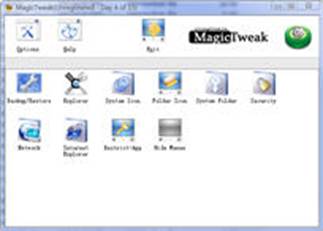 MZ Ultimate Tweaker:
This is powerful Windows Vista application; it is used to increased computer speed and stability. It can fine tune the system and provides best solution and performance to computers. It also prevents crashes and reduces startup times.
Tune-up Utilities 2010:
This utility is used for Windows Vista to increase it over all performance, it further optimize the current status of system. After removing the bugs and problems, it makes the PC to run more efficiently.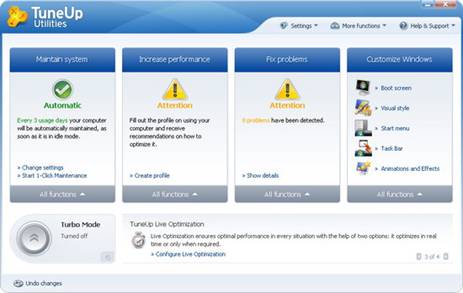 TweakNow Winsecrete:
It is used to perform quick system tweaks and also provides access to the hidden system features. If offer common tweaking options into startup manager, uninstall program, windows secret, quick tuneup and much more.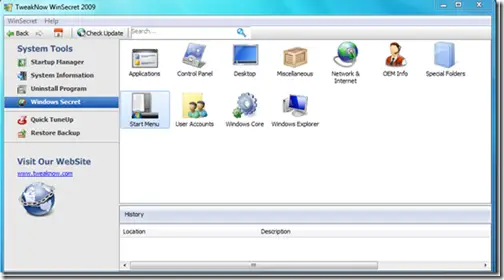 Optimizer:
It is another tweaking utility for Windows Vista, it rapidly scans and locates errors and junk files that may be hindering performance of computer. It is used to locate registry problem very deeply to make the system more workable with high speed.
Xdn Tweaker:
Xdn Tweaker is Windows Vista utility to perform different operations on a single click. Users can work with UAC and Logon, Icon Appearance, Right Click menus, System Misc., Security, Files and Folders and much more.
Spotmau Power Suite 2010:
It is very best tweaking tool in performance. It performs a 360 degree PC health check, speeds up and cleans up computer. It repair crash Windows and hard disk, rescue the delete data. It keeps the computer at peak performance. It protects all sensitive data and builds the computer safety and security up to high mark. However, it is multifunctional tweaking utility for Windows Vista.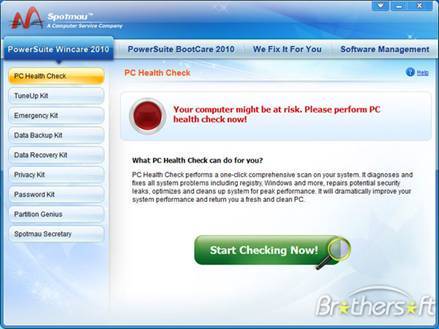 by Sharathr