We know that businesses work mainly by sending and receiving files and fax server software can save much time. Crucial communications are covered up with the help of fax server software and with the advancement of technology; much software is available in the market today. It is not easy for people to decide the best software for their business. Hence, we have made a list of top ten fax software that will help you to make the right decision.
1) Ring Central Fax
Right Central Fax is cloud-based software that allows you to send and receive files securely through the internet. It saves a lot of time and money. It has many tools and features that suit the needs of your company.
2) E-fax
This software enables you to send and receive files from e-mails, mobile application, or from the Web. This software is available at a low monthly price and helps you to receive documents, using your own fax number.
3) Nextiva
It is powerful, cloud-based software that enables your business to succeed by allowing sending and receiving of files. It has many additional features that make you work like a professional.
4) Right Fax
It is computer-based software that has various scalable faxing solutions that help you to reduce cost, control the paper-flow, and increase productivity. This software allows you to manage documents and complete your task.

5) Metro Fax
It is affordable software for sending and receiving files via the internet. You can receive all the important fax messages from anywhere in the world as it contains access to a variety of features and specifications.

6) Venta Fax
It helps you to convert your PC into a fax machine and can handle multiple phone calls. This software has various additional features such as voice messaging, remote control, and much more.

7) S Fax
It is leading software that offers a completely secure way of sending documents. This technology has various features that enable you to sign documents, without even using a fax machine, and saves a lot of time.
8) Joy Fax Server
Joy Fax Server is easy-to-use software that allows you to create, send, and receive documents from various places and helps to reduce the cost of faxing. You can also send and receive files by using a public phone.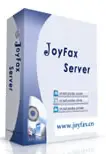 9) Act Fax
This software manages all the incoming faxes. It basically runs on the operating systems, and therefore, users can send the fax from any application that can support printing. It has tight security that sends the message to the right person.
10) Fax Talk
This software is available in three versions, and it helps the user to accomplish their tasks. It helps in the management of various issues that take place during faxing. Thus software has a scope of development in the future.