Cloud storage is efficient, does not take internal storage, and is more convenient than carrying a hard disk. It makes sharing files with others easy and convenient. Hence everyone must have cloud storage. Some of the best cloud storage options for Android are mentioned below.
1. Amazon Drive
Amazon Drive is a good option for those who use Amazon Prime. Those who use Amazon Prime get 5GB of free storage and unlimited backup for photos and videos on Amazon Drive. Those who do not use Amazon Prime can pay $12 per year to get unlimited photo backup. The app works well, and upgrades are being made to improve it. It has recently changed its prices. $1.99 per month for 100GB, $6.99 per month for 1TB, and $11.99 per month for 2TB.
2. Box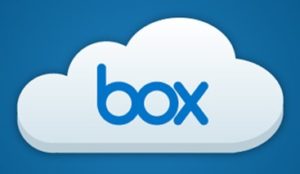 Box.com is a new up comer in the cloud storage world. Users get 10GB free storage on sign-up and 100GB storage at just $10/month. Business price per user ranges from $5-15/month and includes much more features. The app works pretty well and emphasizes more on organization and simplicity.
3. Dropbox
Mostly everybody knows about Dropbox, and it is usually pre-installed on most devices. It has lots of features that are not provided by other apps. Auto photo upload, Microsoft Office support, easy sharing options, etc., are some of these features. Users get 2GB of free storage. Users can reach 2TB storage for $10 per month. Dropbox also has a family plan that provides 2TB storage for $16.99 per month but can be accessed by six people.
4. Mega
Mega has the best offerings of any cloud storage app with 50GB free storage just on sign up. Its plans range from 400GB for $6 per month and 16TB just for $36 per month. Mega organizes files as per user needs and is very easy to use.
5. Google Drive
It is one of the most popular cloud storage apps. By integrating with Google Photos,  users get 15GB of free storage. Google Drive offers 100GB for $1.99 per month, 200GB for $2.99 per month, and 2TB for $9.99 per month. Google is one step ahead in the game than others as it provides a wide range of services and features. Full-featured office apps, photo storage, and collaborative features are some of these.
6. Microsoft OneDrive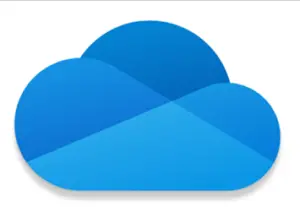 It is another popular cloud storage app as it easily integrates with most Windows software and products. New users get 5GB of free storage. Users can upgrade to 50GB for $1.99 per month. OneDrive is included in every Office 365 subscription. Bundled packages of OneDrive and Office 365 are also available. These packages are $6.99 per month for 1TB on one device, $9.99 per month for 6TB on five devices. This gives users access to Office 365 and online cloud storage at a reasonable price.
7. Autosync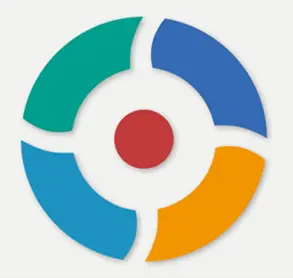 It is a family of apps where each one deals with a different cloud storage app. Users can choose from Google Drive, Mega, Box, OneDrive, etc. Autosync mainly functions as a cloud storage manager. It forces two-way sync between the user device and cloud storage. This sync can be set at customizable intervals.
8. FolderSync
It makes it easy for the user to sync files on the mobile with cloud storage manually. Users can select the folder on the mobile that should be synced. Users can also fix the destination within the cloud storage where the mobile files must be synced. The user has complete control over the sync frequency.
9. Nextcloud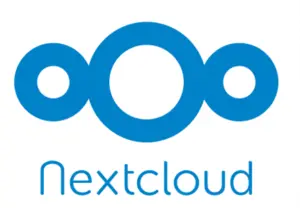 Nextcloud is free to use and works differently than other cloud storage apps. It lets users create their Nextcloud server on their computers. It allows users sync their files between their mobile and computer. It works like typical cloud storage, but here, the users control where the files go and what happens to the files once, they reach the destination. It is a good option for people who love the concept of cloud storage but do not want their files in some company's cloud storage.
10. pCloud
pCloud provider 10GB free cloud storage. It also offers a compelling Android app. pCloud comes with a built-in music player and provides various stats. pCloud has a great UI. It is easy to use and is appealing to the eyes.