NFTs are non-fungible tokens that are hosted on the blockchain platforms. It is a type of data file stored on a digital Ledger blockchain. These NFTs can be physical or digital, such as Music, art, video and image, and their owners license these to sell them to other potential buyers. These NFTS are operated by smart Contact Published on a blockchain platform that holds every transaction. NFT helps artists digitize and monetize their work, selling them directly to collectors without a broker. NFTs offer a groundbreaking method to represent ownership of digital assets.
1. OpenSea
OpenSea is one of the most well-known, one of the Largest marketplaces for NFT selling, buying and trading, as a decentralized marketplace built on blockchain technology. OpenSea Allows Creator to mend their NFTS efficiently, and they can be sold using cryptocurrencies such as Ethereum, Solana and Polygon Matic. It provides a user-friendly platform and a vast collection of NFTS for the collectors.
2. Axie Infinity
AC Infinity is a blockchain platform game, an NFT-based game developed by Sky Mavis. Axie Infinity allows players to buy, create and breed various fantasy creatures known as Axies. Game operator, Owner. Ethereum platform. Players can earn cryptocurrency as a reward by participating in the battles and the events. It is a potential source of income. For the player, jobs are limited.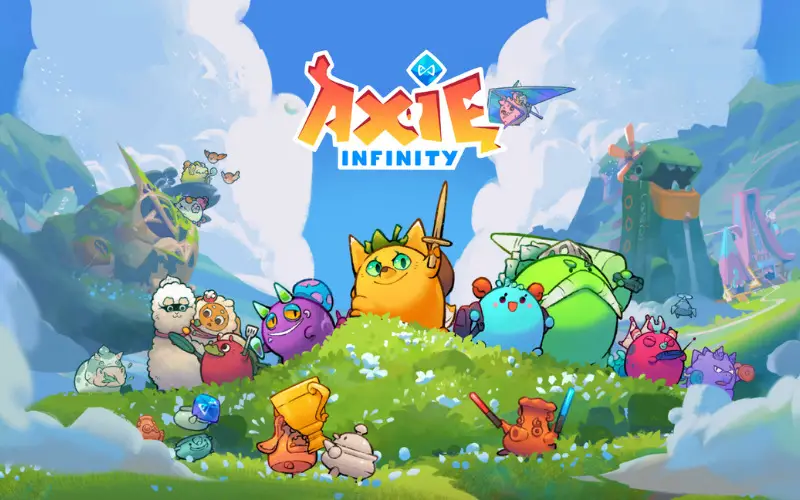 3. Rarible NFT Marketplace
Rarible is a marketplace for NFTs where creators post the NFT for selling, trading, and re-selling. These NFTs can be art, music videos, or any digital document. Rarible has a VIP pass for people who want to access the NFT release early. A rare, special thing is its community of NFT collectors and creators.
4. Mintable
It is an NFT platform that allows you to create, buy, and sell NFT without requiring any coding knowledge. Mintable simplified the whole process of minting and publishing on blockchain. It has a special interface that is very intuitive and accessible, so creators can upload their digital content and sell it as NFT.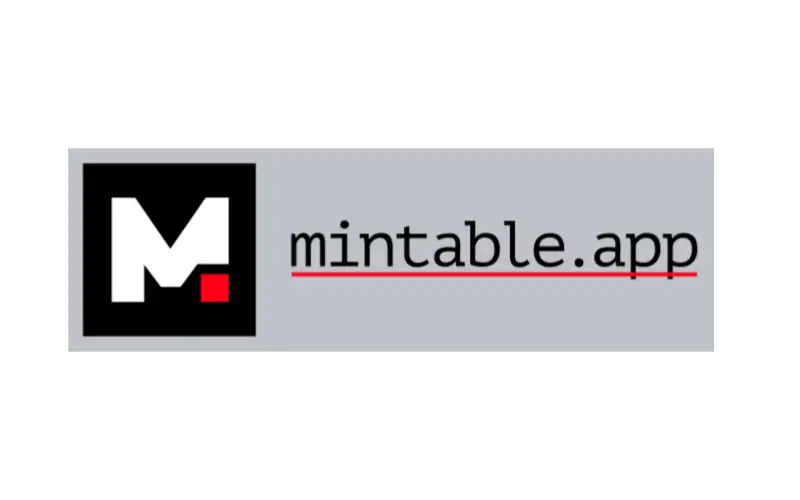 5. SuperRare
SuperRare has gained a lot of attention for the role of establishing digital art as variable and setting up the entire NFT ecosystem on blockchain. Since the NFT world is rapidly evolving, SuperRare helps us to be up-to-date with the world of NFT and digital assets. Each digital artwork on SuperRare is minted as an NFT on the Ethereum blockchain, ensuring its provenance, uniqueness, and ownership history are transparent and secure.
6. Binance NFT
Binance, the largest cryptocurrency platform, develops Binance NFT to enhance the process of creating, buying and selling NFT. It is launched as a part of the Binance platform. Binance NFT hosts some exclusive NFT events and drops for collaboration with creators. Creators can sell their NFTs through different methods, such as auctions or fixed-price listings.
7. Coinbase NFT
The Coinbase NFT platform is a new step by the Coinbase cryptocurrency exchange to change the world. NFT boost in 2021 led to Multiple NFT platform releases. Coinbase released the NFT platform for the creators to create and sell their art as NFT easily.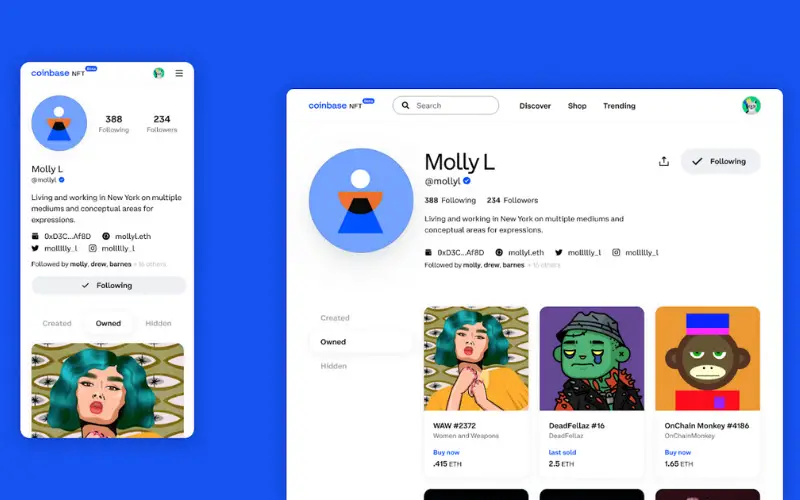 8. Magic Eden
Magic Eden is the marketplace for gamers where game creators provide in-game assets like profile pictures, characters, character skins etc., in the form of NFT. New launch NFT provides the drop; if you are lucky enough, you may get the rare item in the drops. For all this, you need to have a Solana Wallet.
9. Sandbox
Sandbox is a multiplayer, decentralized, blockchain-based platform for the metaverse. Here, players play games, earn and spend their cryptocurrency in the game, or buy NFT. Their NFTs are mainly in-game assets you can see in the game to customize your territory or character. Sandbox also organizes an event on the sandbox server for players to join and play.
10. MakersPlace
Makersplace is a platform for Creators to host and sell their NFT with Ethereum blockchain and US Dollar currency. This platform provides you with a sculpture of some NFT that you have from the platform. Makersplace completely changes the way NFTs are sold and promoted.