The smart device market is increasing logarithmically with rising in digitalization. They are generally connected virtually to provide assistance to the user. They have multiple functions such as keeping security, sanity, temperature, etc. Here, we will help to figure out the top 10 most popular smart home devices.
1. Amazon Echo (2020)
Brand- Amazon
Price- INR 3,999
Amazon Echo facilitates the virtual multilingual assistant technology named, Alexa. It is a smart speaker that operates via voice. It features multiple layers of privacy, spherical design, hands-free music control, home voice controlling, more than 30,000 skills, simple set-up, Wi-Fi & Bluetooth connectivity, and even comprises Amitabh Bachchan's voice.
2. Google Nest Mini
Brand- Google
Price- INR 3,999
Google Nest Mini is another smart speaker with Google's assistance. It also features 2x stronger bass, richer & better sound, instant wall-mounting, smart home controls, personalized tasks, easy-fit for all the rooms, and family-friendly nature.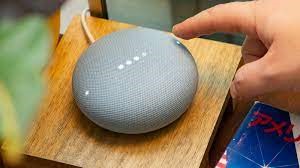 3. Ring Indoor Cam
Brand- Ring
Price- INR
Ring Indoor Cam facilitates indoor security with privacy. It is a compact yet powerful device that can keep you connected with home from the outside. It features motion-activated notification, 1080p HD video capturing, Real-time notification, easy installation, and a convenient dashboard.
4. Philips Hue
Brand- Philips
Price- INR 6,606
Philips Hue is customized wireless lighting that can change colors according to your swinging moods. It features energy-efficient LED lights, hue bulbs, 50 light points, 12 switches, 16 million colours, compatibility with virtual assistance, mimicking capability, personalization, and other accessories.
5. Dyson V15 Detect Absolute
Brand- Dyson
Price- INR 54,900
Dyson V15 Detect Absolute is a smart vacuum that facilitates intelligent and automatic cleaning by Dyson. It features a torque drive cleaner, laser slim fluffy look, 60 minutes runtime, the capacity of 0.76 litres, LCD screen, and a sensor for deep cleaning.
6. Amazon Echo Show 10
Brand- Amazon
Price- INR 24,999
Amazon Echo Show 10 is a smart display with motion, premium sound and the virtual assistance of Alexa. It facilitates video calling, rhymes for kids, etc. It also features a 10.1-inch FHD screen, voice controls, frame during video calls, privacy protection, easy installation, and eco-friendly features.
7. Nanoleaf Aurora + Rhythm
Brand- Nanoleaf
Price- INR
Nanoleaf Aurora + Rhythm are beautiful smart light panels that are made up of plastic. It also features 250mm light panels, combined performance of lights with rhythms, customized designs, easy mounting, the ambience at the touch of a finger, and music visualization.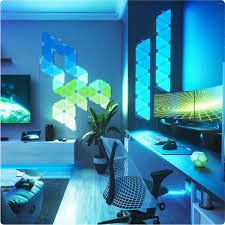 8. Google Nest Hub (2nd gen)
Brand- Google
Price- INR 7,999
Google Nest Hub (2nd gen) is another smart display with virtual assistance. It features 7-inch smart display, smart device control, user's picture as a screen saver, wireless music streaming, sunrise Alarm, subtle design, auto-adjustable display, and recycled plastic.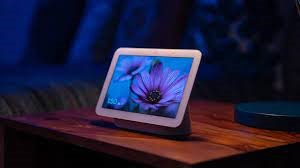 9. Ecobee SmartThermostat
Brand- Ecobee
Price- INR
Ecobee SmartThermostat is indeed a good choice. It features smart sensors, automatic pausing, seamless integration with your smart home system, saving up to 26% of cooling costs, enhanced comfort, and compatibility with ecobee smart security.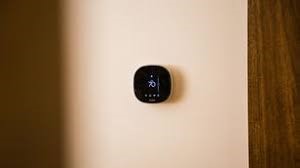 10. August Wi-Fi Smart Lock
Brand- August
Price- INR 34,799
August Wi-Fi Smart Lock puts an enhanced layer of protection over your main doors. It features an upgraded deadbolt, August App assistance, easy installation, renter-friendly behaviour, and biometric locks.
Your opinions are most welcomed.