Back massage chairs are massage chairs that can simulate the hand movements of a massage therapist. Massage chairs, as we all know, are a luxury item. They are your best bet for relieving stress after a long day or rejuvenating your drained, tired body. After all, what else can compare to the level of satisfaction that a full body massage provides?
Massage chairs are available from a variety of manufacturers and may help to improve circulation as well as reduce muscle pain and fatigue. They may also benefit people suffering from certain medical conditions, such as increased blood pressure and anxiousness.
Regular visits to spas or massage parlors can be time-consuming and expensive, so massage chairs come in handy. As a result of extensive research and testing, we have identified the Top 10 Best Massage Chairs.
1. Bodyfriend Phantom Massage Chair
Its BFK-8100 Imperial adjustable massage chair has space capsule-type armrests, embedded-type airbags, and a stippled surface, so the arms get a comfortable massage no matter how far back the chair is reclined. It features 4D curved rail technology that, when combined with the patented 4D massage mechanical core, provides a multi-angle integrated massage for your back and buttocks. This technology is revolutionary in that it outperforms the traditional L-shaped rail.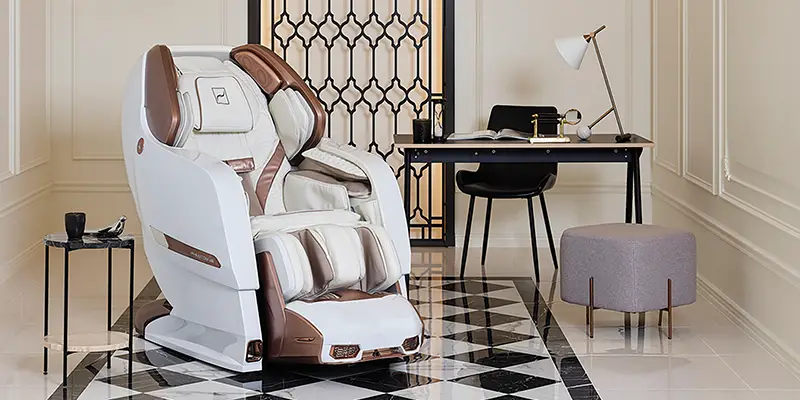 2. Daiwa Supreme Hybrid
The Daiwa Supreme Hybrid massage chair has a touch screen with prearranged massage sessions. The chair has a round shape that saves space and can wrap around a person's body. It includes a wireless phone charger as well as wireless Bluetooth speakers. The massage chair has several benefits, including different timer settings, massage programs that target specific areas of the body, and a heating feature for the lumbar spine and knees. This chair, although, is one of the most expensive options. It is also not suitable for people weighing more than 300 pounds (lb).
3. Robotouch Maxima Luxury Ultimate Full Body Massage Chair
The Robotouch Maxima luxury full body zero gravity massage chair has a pair of vertically movable, four-wheel-drive muted intelligent massage hands that emulate shiatsu kneading massage methods. It has a wide range of features such as knocking, flapping, simultaneous kneading, and flapping, as well as automatic detection and location of the shoulder. It has a distinct auto massage function, ache-relieving comfort ease, and a rapidly improving experience massage for the upper and lower body.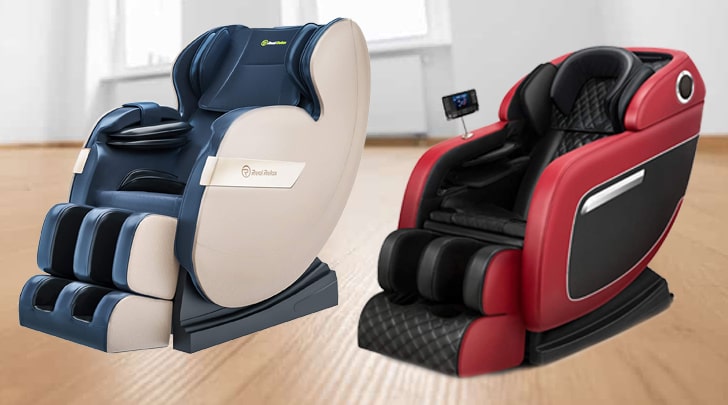 4. Infinity IT-8500 X3
It provides zero gravity by elevating the user's legs above the heart. According to the company, the chair aids in the improvement of circulation, the reduction of heart rate, and the release of tension. It also has a heating feature that loosens and soothes the muscles, which may aid in the relief of pain and tightness. However, this massage chair lacks a calf heat feature, and the neck airbag does not provide adequate support.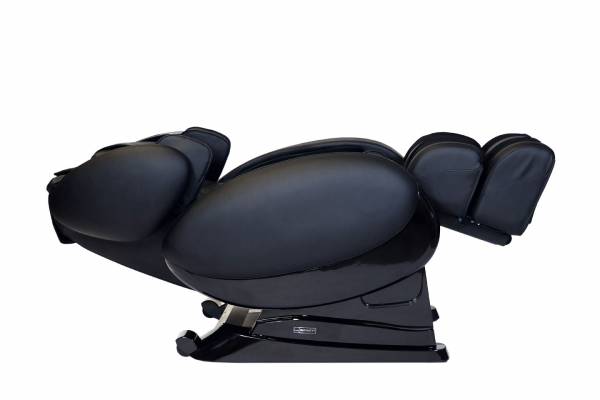 5. Osada India Plus 3D Full Body Automatic Massage Chair
It has a high life cycle fabric, soft foam for maximum comfort for the pets, and a special hard resin material used at the bottom to avoid damage to the bed in the long run, making the bed very durable. It has auto programs such as Athlete, Golfer, Senior, and Office Person mode that allow you to quickly to get automatically customized massages based on your needs. Wrap Around Calf and Foot Massage with Scraping and Rolling Foot Rollers will melt away your foot pain and make you feel great.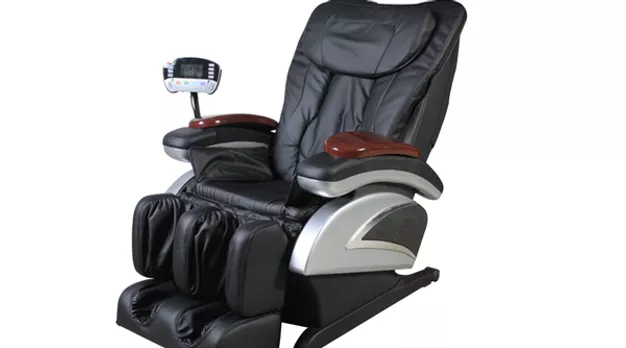 6. Robotouch Dreamwave 3D Luxury Full Body Massage Chair
It is a zero gravity massage chair with intelligent 3D mechanical massage hands that move forward and backward, as well as up and down. It features SL-Track long rail mechanics as well as 23 automatic massage programs. Three program memories, six different massage techniques: kneading, tapping, shiatsu, knocking, 3D massage, and kneading and tapping. Carbon fiber is used as an infrared heating source in its Back heating function. On the left and right sides of the chair, there are built-in 3D digital speakers. Laso can detect the position of the shoulder and posture automatically.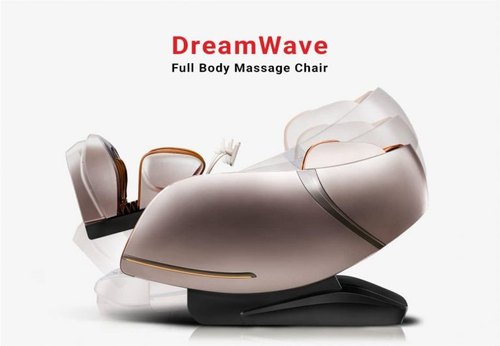 7. Cozzia Qi SE
This massage chair features voice control as well as a 4D L-Track that allows it to move in and out as well as up and down. 3D foot rollers, one-touch zero gravity recline, backrest and footrest control, a space-saving design, air-bags with pressure sensors, chromotherapy lighting, and a touchpad remote are all included in this chair. Those who suffer from back and joint pain will appreciate the chair.
8. Sharper Image Revival
Sharper Image Revival includes body scanning technology, which adjusts roller travel and intensity based on the user. The massage chair features a one-touch zero gravity recliner for spine decompression and a four-roller mechanism for deep kneading massage. It also has automatic programs and is not bulky, so it will not take up much of your space.
9. KosmoCare Zero Gravity Massage Chair
This KosmoCare massage chair has a zero-gravity position that provides a completely relaxed position with the feet elevated, allowing bodily functions to function at their best. A more intense and in-depth massage is possible with horizontal movement and six massage rollers. Three back massage speed and width controls, three airbag intensity controls, three massage zones, and two-foot roller speeds allow for complete manual setting customization. With a capacity of 320 lbs, it is built to last. It has 34 total airbags for the shoulder, arm, hand, thigh, calves, and feet as part of the Total Airbag Massage System.
10. JSB MZ24 3D Massage Chair
This zero gravity full body massager chair comes with the Largest Roller Reach, and a person seeking body pain relief can even adjust the Shoulder & Height according to their need. The chair has specialized body scanning that customizes the massage experience according to the user's spine length. This JSB Massage Chair for the leg and back is equipped with multiple airbags which press against the shoulder, arms, hips, calves, and foot to give full-body muscle pain relief. Also, the chair is controlled via Highly Interactive Remote.