We played different games over the years. Now, it's available in Xbox. I choose Xbox when it comes to multi-platform games. Yes, Xbox One X is one of the most thunderous consoles right now. If you are looking to put to the test or just to put through the wringer for a while, the Xbox One has worth playing. Something exciting is coming your way. Xbox Series X– will launch sometime before the end of 2020. Grab it. Xbox One X, or the Xbox One S, there are a ton of games worth playing. Choosing a game to play can be a tricky task. However, Every game on this list will also work with the Xbox Game Pass Ultimate – a subscription-like Amazon prime, Netflix to download and play full games. No matter what mood you're in, here are the best Xbox One games to play.
1. Gears
Gears 5 is the biggest and most expected entry in Xbox. It is a third-person shooter franchise developed by The Coalition and published by Xbox Game Studios. It puts you in place of Kait-the franchise's first female lead character. Gears 5- a full competitive suite is the most satisfying and dynamic cover shooting. It is still really good at guns and gore.
It only took five attempts to bring a visually intoxicating game. Hence Fans of the first four games will probably want to pick this one up. The game also has built with plenty of multiplayer modes, including the pick-up-and-play Arcade mode, and a tense co-op Escape mode. It's also the best-looking Gears game yet, with striking, colorful background graphics.
2. Grand Theft Auto 5
It has gaming biggest blockbuster with a chaotic playground. It's an action-adventure game developed by Rockstar North.GTA 5 was already an excellent, brutal, open-world game, and when it comes to Xbox, it's even more now. With visual as well as desired audio levels, it maintains the standard.
In the addition of online Heists to make it even more appealing, Rockstar edges closer to making a game world so vast. It has an admirable, dense world. GTA 5 with the new first-person mode.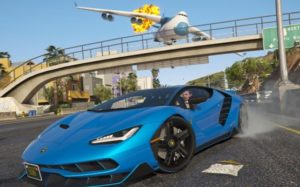 3. The Witcher 3: Wild Hunt
One of the best immersive games that RPGs ever made – a standout, mutable storyline, Memorable characters, endlessly satisfying detective-cum-hit man Contracts, An adequate and varied open-world and plenty to do outside quests deeper than many games.
The Witcher 3's world is one of the few game spaces to deserve that title – full of political intrigue, folklore, and gross beasts to slice into ribbons. Hearts of Stone is the one responsible for this shooting up to the highest reaches of this list. Visually Beautiful, rewarding, and essential, this is a game we'll remember for years and years to come.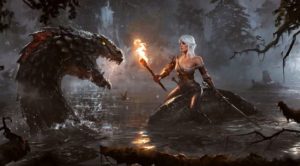 4. Destiny-2
In Destiny 2, it's beyond Light, just join your fellow Guardians to bring down the empire at any cost. It is a multiplayer action shooter with RPG elements. You play as a super-powered guardian and play different activities to level up and upgrade your gear.
It replicates the astonishing gunplay. The visuals are gorgeous with the environments which are so expansive that there is hours worth of exploring to be done.
5. Fallout 4
It is a post-apocalypse role-playing game developed by Bethesda Game Studios. The gunplay and action are far better than any previous modern Fallout. It has an ample amount of decent crafting system, streamlined skills and talents, and an evocative setting. The landscapes and environments are gorgeous, even if the character models are lacking.
6. Player Unknown's Battlegrounds (PUBG)
It kicked off the massively welcomed Battle Royale format. The graphics and the audio in online are quite amazing. It is one of the fast-growing games among people. The maps and levels are attractive. It started on PC but later came to Xbox One. It's no longer exclusive, but the Xbox One version benefits from being around longer than PS4 and looks especially smashing on an Xbox One X.
7. Fortnite Battle Royale
The monster that Fortnite shows no signs of slowing down. It has a meteoric rise since its release in 2017. It has got ten million players and is one of the few games to a pop-cultural phenomenon. It started life as a co-op crafting and survival game that added on battle royale to catch a bandwagon and ended up taking over the world. The free-to-play battle royale game offers players an energetic, combat and enjoyable online multiplayer experience, and throwing in some building mechanics to set it aside from its competitors. Constant content updates keep Fortnite feeling fresh.
8. Titanfall 2
The original Titanfall was a great game, and its sequela, Titanfall 2, improves on it every conceivable way. It breathes life into the shooter genre. There are more evident titans to choose from, and hang your hat on a single-player campaign that might be pavement for the best first-person shooter story of the year.
It has a gruesome multiplayer with a Fantastic campaign. They have firepower in excess, but they're easy to hit, and maps offer plenty of places for infantry to hide.
9. Minecraft
It was released 11 years ago, but it's still on demand with adults and kids. The sandbox survival game allows players to build with blocks in a 3D-generated world, providing a perfect creative outlet. If you're less creative, there's also the option to explore the world, harvest resources, craft items, and tackle the enemies. It holds fun for all ages. The Playground of creativity and Audio is up to the mark.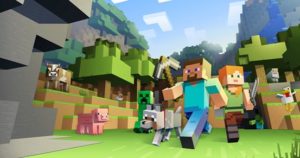 10 DOOM Eternal
Ready to race? Doom Eternal is back, and it's the best it's ever been before. Not only does Doom Eternal boast all the blood-pumping, gore-packed fun, It also adds a bunch of new RPG elements. If you're looking for a game that doesn't focus too much on narrative and instead throws you into ripping and tearing some demons, go for it.