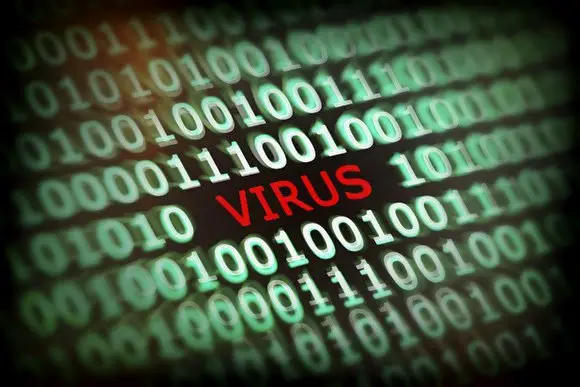 What is Computer Virus?
The virus is a program, intended to cause damage and can also take personal information. The virus can also modify the data saved on the PC. Computer viruses can reach from one PC to another PC. A virus might delete or corrupt data on your PC. They can affect the data stored on the PC i.e. remove or change the data. Viruses harm the computer data. There are many types of viruses. Computer Viruses are the harm to, the information security. The vulnerability of the viruses depends on how much damage is to the data stored in the computer.
Why we need Antivirus?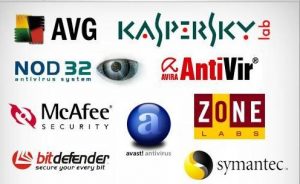 Antivirus software is essential software on your PC, and it comes with free trial version and paid version too. Without it, the viruses and malware can easily affect your software. Such infections can delete user's data and capable of stealing user's personal data, make changes in the saved data. The risk of computer viruses is continuously raising, so it is very significant to choose the best and a precise security program to protect your computer. There are many types of antivirus (Avira, Bitdefender, Kaspersky Lab, etc.) that can help you for your best defense against viruses, but choosing the right antivirus program for your computer can be a complicated task.
Best Antivirus Software for Windows 7
1) Bitdefender Antivirus Plus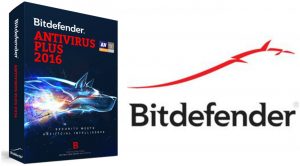 Bitdefender is one of the top antiviruses which helps you to protect the computer from the unwanted viruses. Bitdefender provides free antivirus trial for 30 days. If you want the best protection, you have to buy Bitdefender Antivirus Plus from the website. Bitdefender is also one of the best selling products. Bitdefender also keeps an eye on Facebook privacy settings. Bitdefender helps you on all your queries and doubts while installing the product on your PC; you just have to go to the Bitdefender website mentioned below. The support site also gives the free utilities, such as; it includes a scanner which helps you to identify the thread that may already exist on your PC. Bitdefender also provides free removal tools.
Price:
• Bitdefender Antivirus Plus 3 devices per one year – $38.99
• Bitdefender Internet Security 3 devices per one year – $52
• Bitdefender Total Security 5 devices per one year – $58.49
Bitdefender Antivirus Plus – Visit Site
2) Kaspersky Antivirus
Kaspersky Anti-Virus is the best defense for your computer's internet security system, supported by the latest technology of Kaspersky Lab. Kaspersky Anti-Virus delivers the best protection, and security against all types of malware, Trojans, and viruses. It works in the background with sharp and smart scanning and gives you all the updates about the health of your computer and it ensures that not a single virus and malware stays on your PC. The best part of this antivirus is it doesn't slow down the system, as it works in the background.
Price:
• Kaspersky Antivirus: one year per 1PC – $8.79
• Kaspersky Internet Security: one year per 1PC – $13.19
• Kaspersky Total Security: one year per 1PC – $38.68
Kaspersky Antivirus – Visit here
3) Norton Antivirus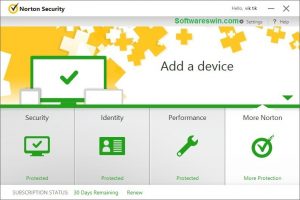 Symantec's Norton Antivirus is one of the greatest security software designed to defend your PC against malware of several types: viruses, Trojans, etc. Its installation process is easy, but the drawback is, it tries to set up software from third-party developers. It offers numerous layers of defense making it a great security product. Norton without human intervention takes care of every single threat whether it is malware or virus, without the risk that can handle by the user operating the PC. This software is fast, and it does not negatively impact on your system. Norton also consists of the feature called as Power Erase which helps you to delete the worst malware.
Price:
• Norton Standard Security: one year per 1PC – $34.99
• Norton Security Deluxe: one year per 5PC – $39.88
• Norton Security Premium: one year per 10PC – $49.99
Norton Antivirus – Visit here
4) Avira Antivirus
Avira Antivirus grants you to scan and remove Trojans, viruses, and malware. It defers from the other software because it has a component called as the scheduler which repeatedly updates its program features, and virus definitions database when they are available from the server. With this software, you can also scan removable devices such as pen drives, hard disks inserted into your PC, to avoid any harmful malware or viruses from entering into your devices. Avira Antivirus also comes with a great collection of features that increases the security level on your computer. It is fast in operation, and it doesn't slow down your PC. It has the capability to work in the background and protects your computer data.
Price:
• Avira Antivirus Pro: one year per 1PC- $23
• Avira Internet Security: one year per 1PC – $29
• Avira Total Security: one year per 1PC- $78
Avira Antivirus – Visit here
5) Avast Antivirus

Avast Premier Antivirus is a Top protection suite with some new cool features. With this antivirus, you can connect to the outer world via the internet without any harm from malware, viruses, etc. Avast helps you in all kinds of security against malware. No matter how much dangerous virus is, with this, you can feel protected always. Avast antivirus comes with the free version as well as the premier version. Computer security against all sorts of malware, Trojans, virus and other threats can be boost by this antivirus. You can use Premier version for better security of your PC.
Price:
• Avast Antivirus: one year per 1PC – $26
• Avast Internet Security: one year per 1PC – $49.99
• Avast Premier Pack: one year per 1PC – $69.99
•
Avast Antivirus – Visit here