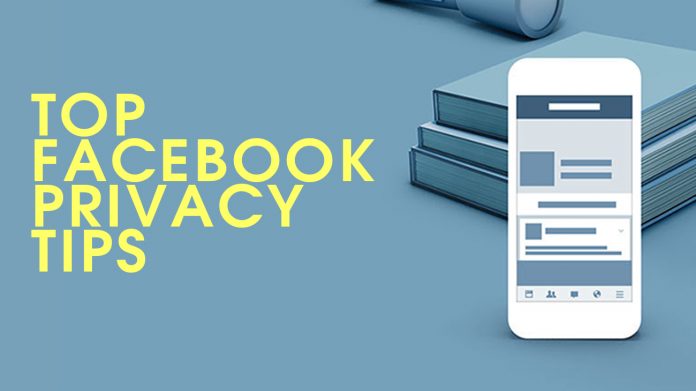 Facebook Privacy a 'Serious' Joke – Top Tips to Avoid Being Victimized
With Facebook 'Likes' being misused to reveal personal information to advertisers, sold to companies to promote sales, and now even 'hijacked' to stoke the emerging black market of 'likes', what you 'like' is no longer your private affair. Keeping your personal information and activity private on Facebook is getting difficult every day. To help you avoid falling prey to 'Like' Scams and other Facebook privacy 'blunders', Techyv.com has come up with an extensive guide of tips and tricks that you can follow to lock your Facebook account and keep it under your control.
First, let's have a quick look at how the basic Facebook Privacy Settings can help you control what you do and share on Facebook. We'll then tell you how you can make your 'likes' private and avoid falling prey to account and 'like' intruders using these settings. Since the Facebook Privacy Settings are just not enough to ensure your account is truly 'yours', we'll walk you through a few unique settings that you can tweak and also some great third-party apps and tools that you can use to protect your account.
Basics of Facebook Privacy Settings
Your Facebook timeline reflects all your personal information and latest activity, including your uploaded and shared photos, status updates, photos and posts you have been tagged in, the games you are playing on your phone, pages you are viewing, and even the music you are listening to using apps like 'Spotify'. By adjusting the most basic settings on your main Privacy Settings page, you can control what shows up on your timeline and who exactly sees it.
You can view and edit the basic privacy setting by clicking the 'privacy shortcut' icon (the one that looks like a small lock) at the top right-hand corner of your Facebook Page. You can use the quick links in the dropdown menu or simply click on 'See More Settings' to reach the 'Privacy Settings and Tools Page'. You can also reach this page by clicking the 'Settings' icon next to the privacy shortcut icon and then opt for the 'Privacy Settings' in the dropdown menu to get started.
The sidebar on the main page helps you select the kind of privacy settings you want to do. Here is a quick list –
Privacy – The page lists a number of options and you can click on 'Edit' against any of these options to adjust the settings. The pages are self-explanatory and you can easily follow the steps to control who gets to see your past and future posts, who can sends you friend requests and messages, who is allowed to look you up by your e-mail or name, and also to review the posts you are tagged in. You can also control if search engines can link to your Facebook timeline.
Timeline and Tagging – This section under Facebook Privacy Settings helps you deal with all the content, including status updates, photos, check-ins, etc., that others post on Facebook and tag you in them. This page allows you to choose who can post on your timelines, who can view posts you are tagged in, who can see posts posted by others on your timeline, and who gets the tag suggestions on photos that may have you in them. This page also allows you to review what others see on your timelines, posts you have been tagged in, and all other tags in your own post before they appear on Facebook.
Blocking – This option in the sidebar helps you to block invites to events and apps, block other users from viewing you on Facebook, block your own account from appearing in search results, or even block apps that you don't want to see.
Apps Settings – Barring a few exceptions like iPhoto Uploader, Twitter, and other reliable apps, most other apps on Facebook are not only annoying but also insecure to use. The 'Apps Settings' helps you keep a check on websites that can access your Facebook account and Facebook apps that can access your personal profile.
Ads Settings – Last but not the least, in order to ensure your personal information is not used for advertising you may edit 'Ads & Friends' and 'Third Party Sites' settings on this page and change both to 'No One'.
How to Make your Facebook 'Likes' Private?
With the number of Facebook 'Likes' scams increasing every day, it is very important that you limit the audience you gets to view the pages and posts you have 'liked'. Here is how you can do this –
Step.1 – On your Timeline, click on the 'More' > 'Likes' option just below your cover photo
Step.2 – On the top right corner of the page that appears, click on the 'Edit' icon
Step.3 – In the dropdown menu, select 'Edit Privacy'
Step.4 – In the 'Edit Privacy of Likes' screen that appears, choose 'only me' or the audience against every selected 'likes' category.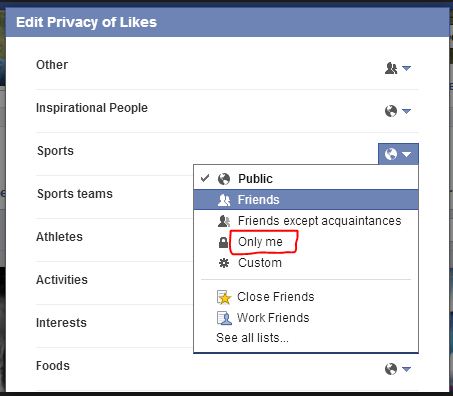 How Not to Fall Prey to Facebook Account Intruders and 'Like' Hijackers?
Millions of accounts recently reported to have got hijacked by intruders to 'like' pages that account owners had never liked! Don't get surprised if a post appears in the Facebook Newsfeed notifying all your friends that you recently 'liked' a certain 'Male Enhancement' Page! Well, although you can delete the post and tell all your friends that it wasn't you, something you cannot change is the fact that your account has been accessed without your knowledge and such 'fake' likes will appear again and again. Here are a few smart tips to follow to avoid falling prey to such scams –
Facebook keeps changing its Privacy Setting features. Keep yourself updated with such changes and ensure that your privacy settings are right.
Keep a regular check on your 'likes' to ensure no 'fake' or 'unwanted' like was done on your behalf.
Keep your internet browser, like IE, Chrome, or Firefox, updated always
Also ensure you periodically update the OS you use, like MS Windows, Linux, Mac OS, etc.
Last, install reliable anti-virus software on your machine and keep it updated.
Other Facebook Privacy Settings Not Known to Many
There are some newly introduced features on Facebook that many people aren't aware of. Most of these features are a little privacy-invading and you may want to turn them off. There are also some features which are good to safeguard your privacy, but need to be 'turned on'! Here is a quick list of these lesser-known privacy settings that may be of great help to you –
Secure Browsing – To lock your personal information, enable the 'https' encryption in your account. This will keep your account secure especially when browsing in Wi-Fi networks. To do this, click on 'Account Settings' option in the top right hand corner of your Facebook page. Click on 'Security' in the left-hand sidebar and hit 'Edit' against the 'Secure Browsing' option. In the screen that appears, check the box that reads, "Browse Facebook on a secure connection (https) whenever possible" and click on 'Save'.
Two-Factor Authentication – This feature can help you ensure that no one other than you logs in your account. To enable this feature, go the Account Settings > Security. On the Security page, under the 'Login Approvals' section, check the box that reads,  "Require me to enter a security code each time an unrecognized computer or device tries to access my account". By doing this, Facebook will send you a notification every time a new device tries to log in your account. If it is you who is trying to log in from a new machine, you will be asked to plug in the code to gain access.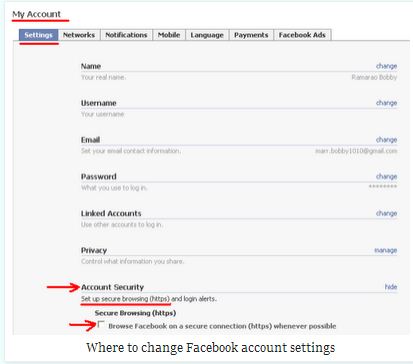 Third Party Apps & Tools to Enhance Privacy
With new Facebook privacy scams surfacing every day, Facebook Privacy features now seem to be a joke. Here are few highly recommended browser extensions that can help you enhance privacy and get rid of certain annoyances that basic privacy settings cannot fix.
It sometimes gets really annoying to see the 'Like' button everywhere on the web. Using 'Facebook Disconnect', you can clean up the obnoxious Facebook clutter from websites you view.
A lot of websites, like Yelp, Microsoft Docs, Pandora, etc. try to integrate with your open Facebook accounts and use them to for their own promotions without your permission! You can however prevent this from happening by downloading AdBlock Plus that blocks the other websites from connecting to your FB account.
Similarly, 'Social Fixer' and 'FB Purity' are user scripts that can be used to hide annoying newsfeed updates and spam from Facebook.
Last, but definitely not the least, Chrome extensions like 'Internet Shame Insurance' can help you protect your FB account a little more by letting you know who exactly is viewing the posts you make on Facebook.
The above list of tips and tricks should help you to protect your privacy on Facebook for now. But remember, features and settings keep changing quite 'secretly' on Facebook so it would be a good idea to remain tuned in at Techyv.com for any new updates.