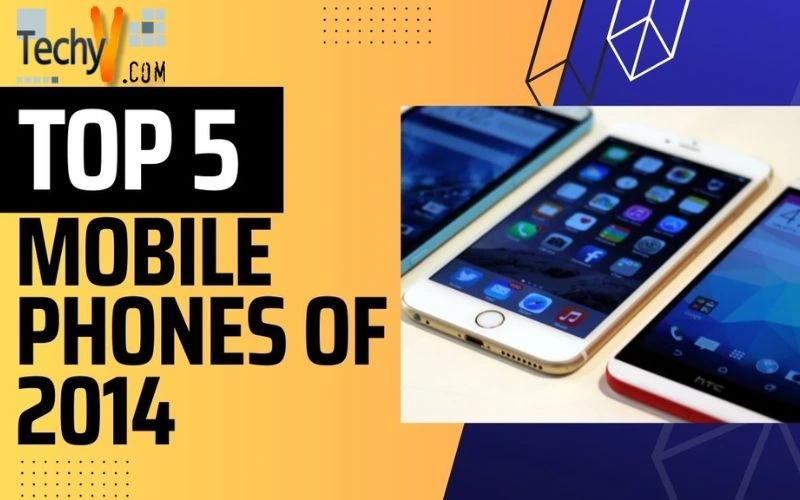 Top 5 Mobile Phones of 2014
Different mobile phone carriers are making it easier for the users to upgrade their mobile phones or Smartphones; and everyone is thinking of the best device that will last for at least two years. So it is essential to purchase a device that will provide the appropriate combination of speed and features. Most of the new high-end mobile phone devices feature a full HD display and upscale processors. But due to a long list of mobile phone brands, it becomes too perplexing to decide on which one will be the best to use.
We have narrowed down the list and selected the top 5 mobile phones available this 2014 in no particular order, whether you are looking for a tablet or a phablet-like Smartphone, the most innovative camera, or a compact Smartphone.
1. Samsung Galaxy S5
This was released last April 2014 and since then, it is considered as the "Overall Smartphone" for this year. The design is superior, it performs satisfactorily, and it excels in almost everything. Running with Android 4.4.2 Kitkat OS and a total evolution of all its predecessors and competitors. This 5.1-inch 1080p Super AMOLED device gives the screen an extra brighter and gorgeous display. It is powered with a 2.5GHz Quad-Core Snapdragon 801 processor that makes it really fast, an excellent 16-Megapixel camera and a 2-Megapixel secondary camera that provides an outstanding camera experience, and an extended USB 3.0 port. The Galaxy S5 is available in 16GB and 32GB internal memory with 2GB RAM. It is supported with a MicroSD expandable up to 128GB.
Aside from all its wonderful features, it is also packed with some useful built-in fingerprint scanner and a heart-rate monitor that works with enriched S Health app. It also has the IP67 certification, making it a water and dust resistant device. The TouchWiz UI becomes better and more improved now. The Samsung's battery life works well with heavy usage. There is an Ultra Power Saving mode that is best for users who forgot to bring their chargers. The download booster is another feature of S5, which combines your Wi-Fi and data connection together to provide you a better and faster speed. This device will be available in black, white, blue and gold colors for the price of $660 off-contract.
2. HTC One M8
The HTC One M8 is known for its stunning design, exquisite display, roaring speakers, an excellent battery life and enjoyable 3D camera apps. This device was released last March 2014. Similar to Galaxy S5, HTC One M8 runs with Android 4.4.2 Kitkat OS. It is also powered with a Qualcomm 2.3GHz Quad Core Snapdragon 801 processor, dual 4-Megapixel 1080p camera and 5-Megapixel secondary camera, 16GB and 32GB internal memory with 2GB RAM. It also supports MicroSD expandable up to 128GB. The speakers have built-in amplifiers giving the users a thunderous sound.
The chassis of HTC One M8 is 90% metal with aluminum back. The M8's 5-inch Super LCD 3 display brings a striking visual display. The colors are more vibrant now compare to its predecessors. It displays 115% sRGB gamut and the display is brighter than the middling Smartphones. The BoomSound speakers of the HTC One M8 are probably the best sounding speakers for Smartphones in the whole world.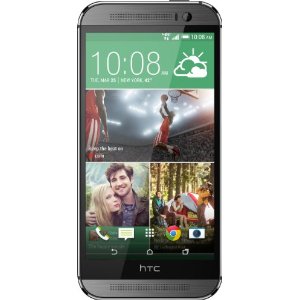 It comes pre-loaded with HTC's Sense 6.0 UI and a customizable themes. And one of the greatest additions to this device is the Motion Launch. This feature is similar to the Motorola's Moto X. It can detect when you pick up your phone and allows you to double-tap to unlock the screen. It still has the same IR blaster that works with the Sense TV app so you can control your TV or home theater system and your cable box. You can switch channels, adjust the volume and choose from the video output settings. It provides an unbelievably fast web speeds over the 4G LTE AWS network. The HTC One M8 is powered by 2,600mAh battery that lasted up to 9hrs. and 52min.
Overall, HTC One M8 is more remarkable than its predecessors. The metal design and bigger screen are both stunning. The duo camera together with the Dimension Plus app will give the user a chance to put a 3D effect to your images. HTC One M8 is probably the best looking Smartphone today that will surely hard to beat.
3. Samsung Galaxy Note 3
Samsung has finally ditched the old glossy plastic look of the Note 2 and switched to something elegant when they stitch along the border of the Galaxy Note 3. It was announced last November 2013 and since then, it became one of the most dominant Android devices from Samsung. It has even set a new record in sales up to this year. The Note 3 is 5.95 x 3.12 x 0.33 inches in size and it's thinner than its predecessor. It comes with an S Pen stylus which is best in Air Command feature. This Super AMOLED device features an Android 4.3 Jelly Bean OS that is upgradable to Android v4.4.2 Kitkat. It is powered with a 2.3GHz Quad-core Snapdragon 800 chip and packed with 3GB of RAM. MicroSD is also supported expandable up to 64GB.
With its 13-Megapixel rear facing camera, users can be able to took vibrant and colorful photos. You can also capture a bright 1080p video. The 2-Megapixel front facing camera can also take bright and comprehensive images. Note 3 comes with pre-loaded apps such as S Health, S Voice, WatchON and S Translator which are all useful in using the Note 3 on a daily basis. Note 3 is best for completing heavy-duty tasks. The 3,200 mAh battery, which guarantees up to 23-hrs. of talk time.
Various Smartphones brands are available on the market, but the Samsung Galaxy Note 3 is of its best. No one can take advantage of its extensive display plus the built-in stylus that is so helpful with all the apps it has. Note 3 is probably the most adaptable phablet around.
4. Apple iPhone 5S
Apple iPhone 5S comes with the new fingerprint sensor,  A7 chip, an improved iSight camera and super fast LTE wireless. It was released last September 2013 and became one of the most in-demand compact Smartphone up to this time. iPhone 5S still has the same weight, dimensions and 4-inch display as its predecessor. It is still available in 16GB, 32GB and 64GB of storage with 1GB RAM DDR3.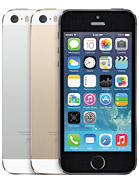 Apple iPhone 5S is powered with modern iOS 7, 1.3GHz dual-core Cyclone, 8-Megapixel camera and 1.2-Megapixel secondary camera, available in colors gray, white or silver and gold.  iPhone 5S is now integrated with a fingerprint identity sensor which you can access through the Home button. You don't have to enter your passcode multiple times now. You just need to hold your finger on the Home button and the device will unlock itself immediately.
iPhone 5S comes with AirDrop file sharing, Siri dictation app, iCloud service, TV-out, iBooks PDF reader, Facetime call and a lot more. It also has a dedicated M7 coprocessor for measuring accelerometer, compass data, gyroscope which are all useful for fitness apps and more. 4G LTE is also available which supports up to 13 bands, so there is no need to worry when you travel to different locations. The iPhone 5S feature a 1560 mAh battery that lasted up to 10-hours of talk time.
Although, iPhone 5S doesn't seem to have a much differences from its predecessor, it continues to stay on the top lists. Surely, this compact Smartphone is something that we can grow into.
5. Motorola Moto X
This phone is the Motorola's first Smartphone after the company was purchased by Google. This device is powered by a 4.7-inch 720 x 1280p display and is pleasingly subtle and compact. This AMOLED device offered 1280 x 720 pixels and runs with Android 4.2.2 Jelly Bean, 1.7GHz dual-core Snapdragon S4 Pro speeded up by a quad-core Adreno 320 GPU with added X8 Mobile Computing System, 2048MB RAM with built-in 16GB storage, 10-Megapixel camera and 2-Megapixel secondary camera. Moto X is featured a CrystalTalk dual-mic that is best when making phone calls in a noisy environment. The battery clocks in at 2,200mAh. It comes pre-loaded with apps such as Motorola Assist, Motorola Connect and more.
Moto X is a Smartphone that will give the SMART a real meaning. It has bright, rich and beautiful AMOLED display. And aside from outperforming faster Smartphones like the Samsung Galaxy S4, it offers more excellent features and strong camera capabilities.
Various models from different manufacturers are coming this year such as the Samsung Galaxy S5 Mini, iPhone 6, Sony Xperia Z3 and a lot more. Some will just come with the same specs and features, but differ in design and looks than its predecessors, some will surpass its competitors and some will dominate in the entire mobile phone world. We just need to be wiser in choosing which mobile phone will be the best for our daily tasks.