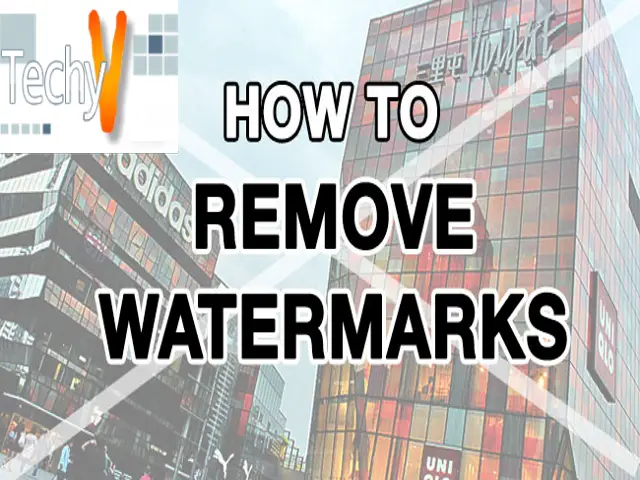 Do you want to remove a watermark from one of your photos? Maybe you accidentally enabled the date stamp setting on your camera, or you lost the original copy of a photo and only have the watermarked version left?
Assuming you own the photo you can legally remove watermarks from it. However removing the watermark without affecting the photo itself can be tricky – but there are some easy options that you can use.
Editing Out a Watermark Using PhotoWorks
If you use PhotoWorks you'll be able to remove watermark from your photo with very little difficulty. It has a special tool that will help you to do it – even if you don't have much experience editing photos.
To edit out a watermark using PhotoWorks all you need to do is:
1. Load the watermarked photo into PhotoWorks by launching the software and clicking on the 'Open Photo' button or dragging and dropping the file into the area as indicated.
2. Choose the Healing Brush tool in the Retouch tab as it can be used to remove unwanted elements.
3. Delete the watermark by adjusting the Size setting for the brush and then painting over it completely. The Healing Brush tool in PhotoWorks will blend in the missing area based on its surroundings. If you want you can adjust the Feather and Opacity settings for more control over it.
4. Finalize and save the changes by clicking 'Apply' and then 'Save' when you're done.
As you can imagine this option will work best if the text is small and the background is relatively plain (or at least the area is similar). If it isn't you may need to try adjusting the settings or even using a clone tool to duplicate some areas manually.
All in all, PhotoWorks is one of the easiest editors to use if you want to remove watermarks, however – as evidence.
Use the Super Eraser App on Mac
If you prefer to use a Mac there's actually an excellent little app that is designed specifically to remove watermarks and unwanted objects from photos. It is known as Super Eraser, and it is simple and straightforward to use.
To remove a watermark with Super Eraser you just need to load the photo into the app, select the watermark with the tool it provides, and then click on the Erase button. It will handle the rest – however you may have some difficulty removing larger watermarks, or watermarks that are on complex backgrounds.
Crop Out the Watermark
One easy way to get rid of watermarks that are positioned near the edge of the frame is to simply crop them out. That can be done easily using any photo editor, as most have a crop tool that you can use. As you can imagine PhotoWorks is not exempt from that, and you can use it to quickly crop your photo and reframe it without the watermark.
Add a New Watermark Over the Old One
Another interesting way to remove watermarks is to simply mask them by adding your own new watermark on top of them. For this to be a viable option the new watermark you add needs to be large enough to completely conceal the old one.
While most editors will let you add text to your photo, it helps to use one that gives you full control over its style so that you can ensure it complements it well. In PhotoWorks you'll get that control, along with a wide range of different text styles that you can choose from.
Conclusion
Each of the options listed above will let you remove watermarks from your photos, but overall it may be best to start by trying out PhotoWorks.
Unlike the other options that are a bit limited, PhotoWorks will let you choose whether you want to remove the watermark using its Healing Brush tool, crop it out, or even replace it with a new watermark of your own.
Between all those options you should be able to effectively remove watermarks and restore your photos to their original form – or at very least mask them so that they can't be seen.