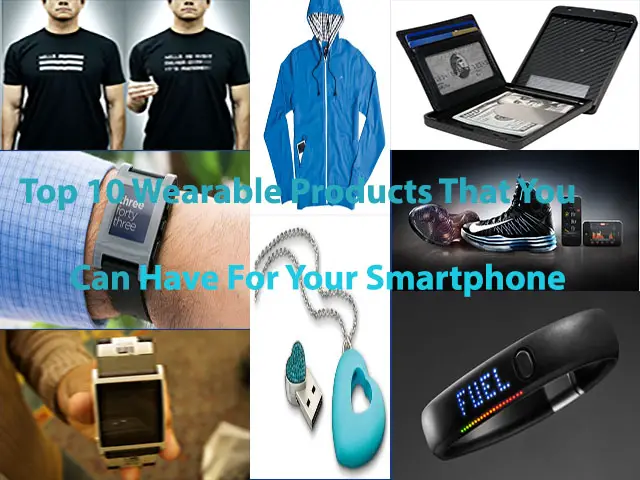 1. Vuzix M100 Smart Glass
The only wearable glasses after Google glasses which is powered by Android 4.0 and connects to your phone via Bluetooth and Wi-Fi. It helps to launch the application, and one can view it on the 800-pixel screen, the glasses worked fine and received many positive reviews from the tester. The Augmented reality is making its way into the world, and people love the stuff.
2.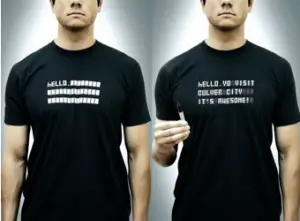 The coolest invention of this century is the interactive T-shirts that have equalizers that react to the sound around you and gives the picture of the equalizer. Some other of the same kind also produces sound; it only works when a particular spot gets pressurized.
3. Rusty's Wired Series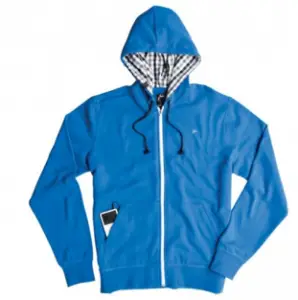 The tangling of the earphones is a big problem in our life, and it becomes difficult to untangle it. Rusty's made a hood with earphones that are attached to it and also works as a string. They are waterproof and washable which is the biggest merit of this product.
4. Swarovski USB necklace
USB comes in many designs and innovation. The company planned one in the shape of the heart which also acts a collar and comes with a storage capacity of 4 GB. It comes in various colors and is a perfect gift for valentines if your girl is a geek.
5. USB Cufflinks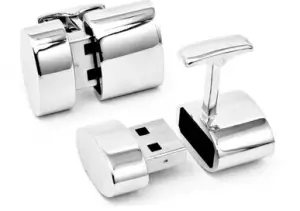 If you aren't satisfied with the necklace here comes the USB cufflinks which not only adds a style statement to your wardrobe but also helps you to keep your important files to yourself and out of the reach of unauthorized users. It comes with 2 GB memory, and the company even allows you to engrave your name on it.
6. Nike and Fuel band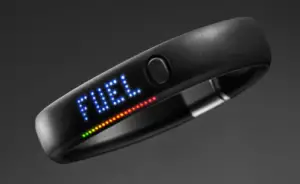 The fuel band monitors your body on a daily basis; it keeps the data regarding some calories burnt and the daily exercise that you take. It provides you with daily goals and gives you tasks to complete. It helps you stay healthy.
7. I'm Watch
It is a wearable smartwatch that comes in seven different colors and acts just like a phone. It gets connected to your device easily and has its independent app store from where you can download apps for the watch. It receives notification and also comes with a microphone.
8. Pebble watch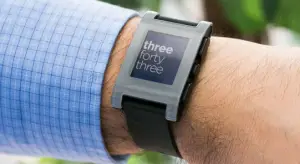 Another watch on the list, the device gets connected to your phone and delivers grand services. It is easily customized, and one can change music, track the distance to which it jogged and still receive notification and alerts from a phone.
9. iWallet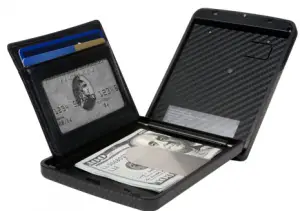 We use multiple wallets so it soon damages, but with this game changer, we can expect that such issues to change. It is burly, tensile and comes with a biometric lock which is not very easy to crack and if a thief stole your wallet, then it alerts you as soon as the folder, goes beyond 15 ft.
10. Nike Hyperdunk+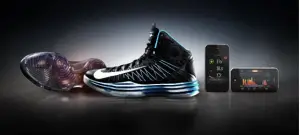 Nike Hyperdunk+ allows basketball players to monitor the speed, the height and the performance they have in their game, this helps them to improve their game and improve.