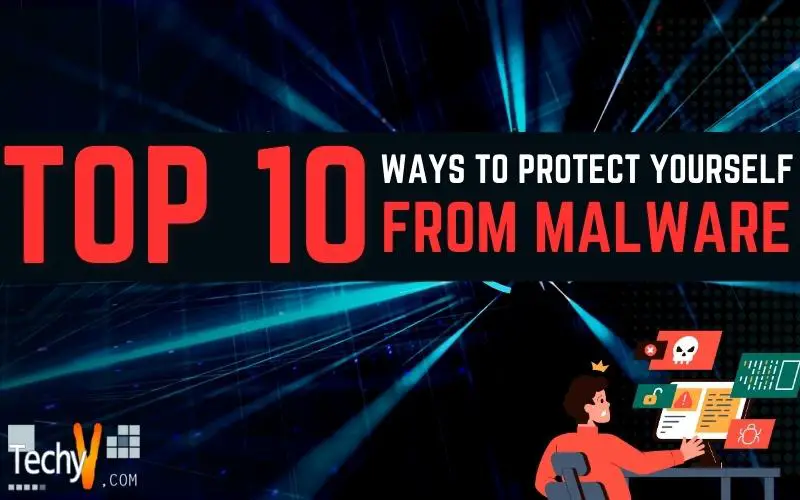 Software that infects and causes damage to your computer steals your data, extorts money, or causes spam ads is called Malware. It is mainly distributed through email attachments, fake ads, or infected websites. There are various types of malware you must know. Ransomware, spyware, virus, adware, Trojan horse, backdoor, and more. It would be best if you prevent yourself from these malware attacks and always be cautious. Here are the top 10 ways to prevent yourself from malware attacks.
1. Monitor Always
Be cautious and aware always. Monitor all your accounts and check for suspicious activities regularly. Investigate the unusual actions promptly and log both incoming and outgoing. Analyze your computer network performance and look for temporary changes in usual activities. You can feel safe from malware, if you are aware and monitoring everything properly.   
2. Educate Users
Most Malware attacks are due to people's lack of knowledge about software and the latest technologies. They don't know about suspicious activities and blindly believe everything. If there is a pop-up showing that your computer is tacked by a virus, click here to scan or anything like click here to claim bonus rewards, people will believe these as true and act innocently. So we should create awareness among the innocent people about malware and the problems caused by them.
3. Password Managers
Password Managers help prevent Key logger attacks. A Key logger is a type of malware that monitors the patterns of keystrokes. It collects sensitive data like usernames and passwords from the user. It can be both hardware and software. Mostly these are downloaded via malicious links by the user. The latest versions of key loggers can even take screenshots. It is also time-saving.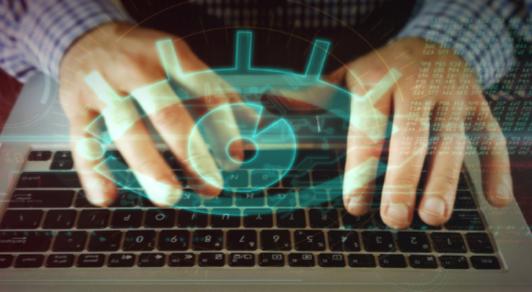 4. Malware Scanners
If you are worried about malware attacks, Malware Scanners will alert you. They will send notifications when you are being attacked and also can repair the damages. But be cautious while downloading the scanners because nowadays, malware is disguised as a scanner. Some innocent people may download them unknowingly.
5. Antivirus And Antispyware
Antivirus and Antispyware will scan your files and remove the malware. They can also check your files for errors and unauthorized actions. They can also prevent infections. Some best examples of antivirus are Bitdefender, Malwarebytes, and Kaspersky.
6. Firewall
A Firewall is a layer of protection that provides high-level of security. It can block malware and malicious activities effectively. It can find unauthorized access and malicious activities. If any, it can stop the traffic. The user has to decide and specify the IP addresses that have to be allowed and blocked. Even though it does not work 100%, the firewall can protect your devices from malicious activities.
7. Maintain Regular Backups
Even though creating and maintaining backups is not a way to protect from malware attacks, it will help you in the event of an attack. So try to keep at least three copies of your essential files. Secure a copy in a different geographical location. So the hacker can't find it easily. It will also be helpful when there is a natural disaster. When storing files, try to use two different media types.
8. Use Strong Passwords
Use passwords that are hard to guess. Don't use only letters or numbers. Use complex combinations of letters, numbers, and symbols. Don't keep the same password for everything. Try to avoid passwords like name and date of birth. If you feel hard to remember all the passwords, you can try password managers. There are also various password recommendations available on the web.
9. Don't Forget To Log Out
If you are using a public computer in browsing centers or elsewhere, closing the tab or window is not enough, even though you have a strong password that is hard to guess. Because a hacker with strong technical skills can get your information from session cookies and disguise you. So it is recommended to log out from all the websites when you are using a public computer.
10. Don't Believe Unknown Callers
You will receive a call from an unknown number. When you answer it, the unknown persons will pretend to be calling from Microsoft. And also, they will say that there is a virus on your system, and we have detected it. We can destroy it if you give the login credentials. Please don't believe them and don't share anything with them. Because they are spammers, sometimes they may also pretend like calling from the bank and may ask for your account details. Be aware of them.