A Virtual Private Network is a VPN, a service that secures your internet connection and privacy online. It creates an encrypted tunnel for your essential personal data, safeguards your online identity by hiding your IP address, and allows you to utilize even public Wi-Fi securely. A great VPN also protects you from cybercriminals or hackers. But, as we know, there are numerous VPN service providers out there, so how do you choose which one is best for you to keep you protected? For this, you don't need to worry because we are here to remove your confusion with our list of popular top 10 VPN services in 2022.
1. Express VPN
Express VPN is one of the best VPN services you can use in 2022. This VPN service is especially appropriate for fast HD streaming, lag-free gaming, and private torrenting. And you can easily use Express VPN service on every device you have, such as mobile phone, tablet, PC, router, etc., no matter where you are because a single subscription to Express VPN has got you covered.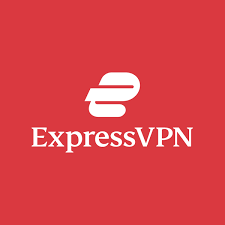 2. NordVPN
It is another one of the best VPN services as all your data stays secure behind this wall of next-generation encryption without sacrificing the speed. One NordVPN account will let you connect up to 6 devices. It also provides multi-factor authentication (MFA), which give you an additional layer of security for your online accounts.
3. CyberGhost
CyberGhost provides a fast, easy-to-use, and reliable VPN service. With CyberGhost VPN, you can stay untraceable & anonymous online. That is because its best-in-class VPN protocols and encryption standards keep you secure from cybercriminals or hackers and snoopers even when you are utilizing unsecured or open Wi-Fi networks.
4. PureVPN
It is one of the excellent VPN services that employs military-grade 256-bit encryption to secure your essential data. It assists you to leave no traces behind while browsing the internet so that hackers can't even get your single activity. PureVPN also provides you with the most protected file-sharing and P2P experience with their secure P2P feature.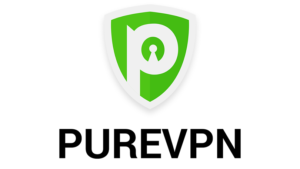 5. SurfShark
With SurfShark, you can connect & utilize all your family devices simultaneously; this means you can secure as many devices as you would want at once. It also provides camouflage mode, which ensures that even your internet provider cannot tell that you are utilizing a VPN. This SurfShark VPN guards your important personal data by utilizing industry-leading AES-256-GCM encryption.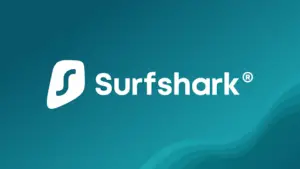 6. ProtonVPN
Keep your browsing history secure & private with an easy-to-use interface containing ProtonVPN. This VPN service is available for all your devices, including smartphones, PCs, Macs, and even routers. It also has a feature of VPN Accelerator that is a set of technologies that can enhance your VPN speeds by up to 400%.
7. IPVanish
IPVanish VPN protects your internet connection and conceals your IP address to safeguard your data from advertisers, network inferences, and hackers. This VPN works as a tunnel that permits you to securely surf the websites & stream video, all while keeping third-party onlookers outside the connection. They also have 24/7 customer support via in-app live chat, email, and phone.
8. TunnelBear
It is an easy-to-use VPN service as you just need to open the TunnelBear application, select your country, and flip the switch. Once you are connected, TunnelBear will start working quietly in the background to keep your data protected by utilizing robust AES 256-bit encryption by default.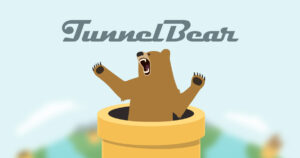 9. Mullvad VPN
Whenever you connect to the internet with Mullvad, then it ensures that the traffic to and from your gadget is encrypted to the best highest standards, regardless of whether you are utilizing a public Wi-Fi network at a café, hotel, or anywhere else. Mullvad VPN service doesn't keep any of your activity logs and do not ask for your personal info.
10. Private Internet Access VPN (PIA VPN)
Enhance your data protection and online anonymity with one of the best VPN services, PIA VPN. It keeps your essential personal data safe & secure as its VPN router directs your traffic through an additional protected server. One Private Internet Access subscription keeps up to 10 devices protected simultaneously.