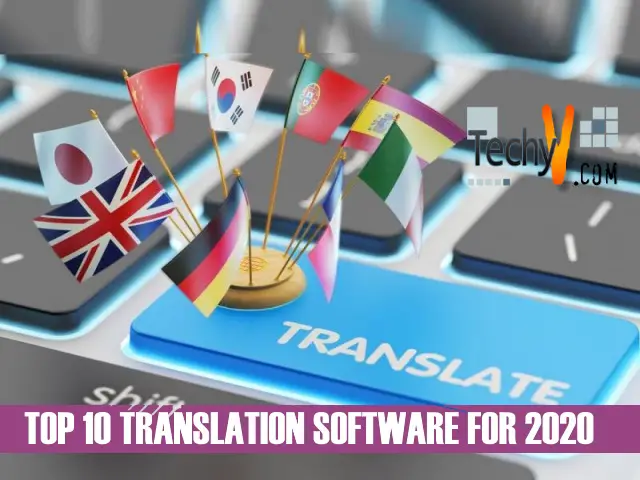 Translation software is software that converts a document in a foreign language to the language of your choice.  Whether you're a translator by profession or just a person who ran into a foreign language on the internet that you need translation for, you will need to use a translator software or have to pay way more money for a translation professional to do the job. This list makes it easy to pick from the many translation software options out there and to explain why these ones are better than the others.
1. Memsource
MemSource is a cloud-based software that is also available as a desktop application. The online version is simple and user friendly but offers functionality and users have good reviews on it. The desktop app is more flexible and has more options to use. Prices for this start at 27$ per month but they also offer a free version with feature limitations like a maximum of 2 simultaneous translations, which works for people with lighter workloads and needed products.
2. WordBee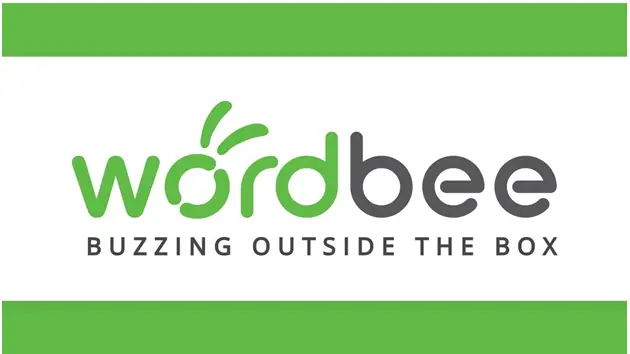 WordBee is a super user-friendly application designed for simplicity and functionality, with over 10000 users. It optimizes a basic CAT tool and works well at the project management level. Its only drawback is that users complain of speed being an issue and lack of some advanced level features to choose from. Nevertheless, it's a great simple application that will satisfy 99% of its users. It comes with a 15-day free trial and prices start at $330 a year.
3. SmartCat
SmartCat is a free to use, cloud-based software that is used majorly by translation agencies, and freelancing translators. One of its main plus points is that it is super user-friendly and offers many options and languages to translate to. Another cool feature is that it has its own private marketplace where you can communicate with other users, using the integrated CAT tool. SmartCat also offers full-time assistance for a fee of $89 per month, with features like personal training and 24-hour helplines.
4. SDL Trados Studio
SDL Trados Studio is definitely the most used desktop-based translation tool and is very popular among companies and translation agencies. It is super intuitive to use. One downside is that is has a very steep learning curve post which becomes easy to workaround. They offer a 30-day trial to work with, post which lifetime access starts at $780. Also, it works only on Windows, so Apple users, look elsewhere!
5. OmegaT
OmegaT is an open-source-based translation software that works on Apple and Windows devices. It has a simple set-up and even simpler user interface that is easy to use. The layout of OmegaT is different from other translators, but once you get the hang of it, it will be smooth sailing from then on. It is free for use and offers tutorials online on setting up and getting comfortable with the UI.
6. MateCat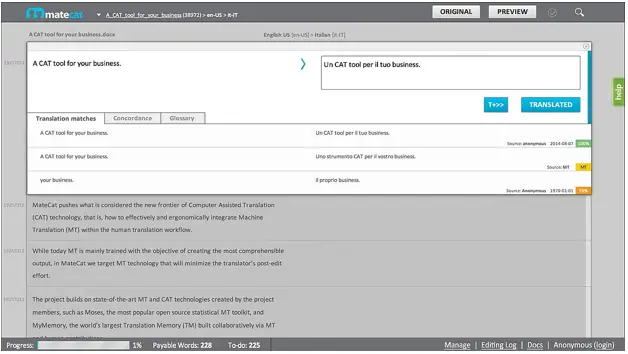 Matecat is an application used majorly by freelance translators and businesses that don't want to employ a translator but would rather save money by using these super helpful applications. A regular complaint is that it is not that functional and user-friendly as compared to other applications like WordBee. MateCat offers paid versions for companies and people for commercial usage, but primarily MateCat is a free to use software for personal use.
7. Déjà Vu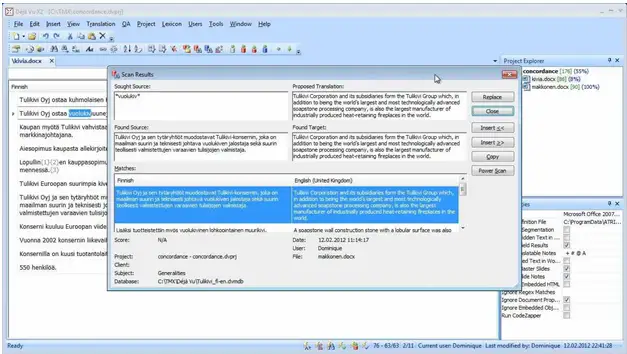 This application is one of the most user-friendly and intuitive picks on our list. It comes with high levels of functionality and user guides to help for quick access. It also comes with a super supportive community to help and guide new users through the UI. The only issue is that it costs a hefty $475 to buy a license for usage, but it comes with a 30-day trial so you can make sure you make the right purchase.
8. Across

Across is a very simple and relatively cheaper desktop application that utilizes the CAT tool.
They also offer an online version that is free and has a marketplace. Users complain of speed issues, and prices start at $22 per month for their full desktop application. All in all, Across is a nice, friendly app that's designed to satisfy your needs, whether it be personal needs or commercial.
9. CafeTran Espresso
CafeTran is one of the few applications on this list which makes the CAT tool compatible with Linux and Apple devices. Because of this, they have a lot of users in their community and are very communicative and helpful to newer users. Figuring out the UI is easy and the translation services are in multiple languages. The plans are priced at $225 for a lifetime purchase and they also offer yearly subscriptions for $90.
10. memoQ

Similar to Trados, this application comes with many languages and shares the common downside, that is, the steep learning curve that these applications put users through when they first start using their products. MemoQ has multiple language options to choose from and is very functional to use and get help for once you get used to the layout. Prices start at $770 and they offer a 30-day trial to figure your way around before purchasing.