Nothing beats the relaxation from a happy long holiday tour, escaping from your mechanical life. But going and coming back safely to the same place is also vital. So, the following gadgets come essential for having a safer travel experience.
1. ANTI-THEFT STRAPS AND LOCKS: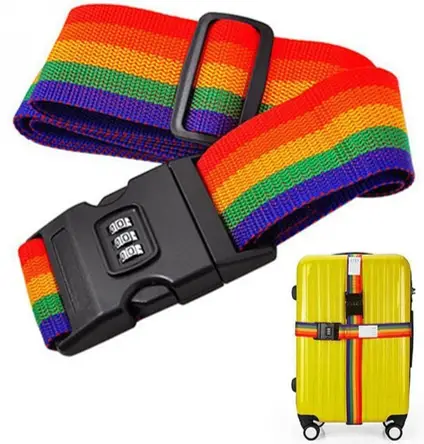 The Anti-theft strap is wearable around your neck and connects to your phone or wallet for keeping money and documents safe. The theft-proof straps are light weighing and slash-proof. For heavy objects like a suitcase, backpack, etc. connect the strap with a table, chair or other weighty things to avoid strangers picking your luggage.
2. TRAVEL STEAMER IRON:
The world's smallest steamer iron has 420-watts motor and three types of fabric heating levels. The steamer is similar to the size of a computer mouse and useful for business traveling people who wish to remove cloth wrinkles on the go.
3. VIGILANT PERSONAL ALARM: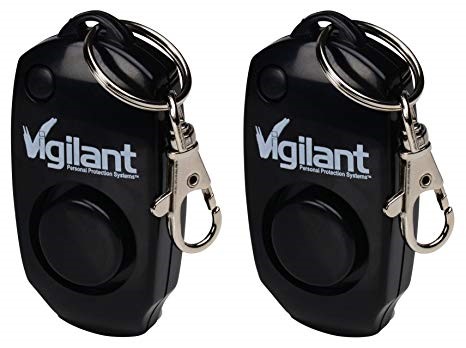 The Vigilant Personal Alarm helps you to get help when you are in trouble. The alarm has an ear-piercing sound to attract people even from longer distances. The gadget is a type of wrist strap with your backpack or purse. By pulling the pin, the alarm will raise its sound. People can identify you even in the dark with its red glow along with the two flashlights.
4. POCKETSIZE WASHING MACHINE:
The light weighing tiny pocketsize wash-bag comes with a flexible washboard that helps in cleaning your clothes anywhere and saves time and money. The laundry bag needs only 3-4 liters of water and some amount of washing liquid. It cleans your dirty clothes in 3 minutes. This pocket washing machine is perfect for frequent travelers.
5. AUTOMATED TRAVEL VACUUM:

The stylish and small mechanical travel vacuum comes from VAGO. The smart travel gadget features a detecting sensor, and it removes air from inside of a suitcase, condenses the clothes to half its sizes.
6. WATER PURIFYING BOTTLE: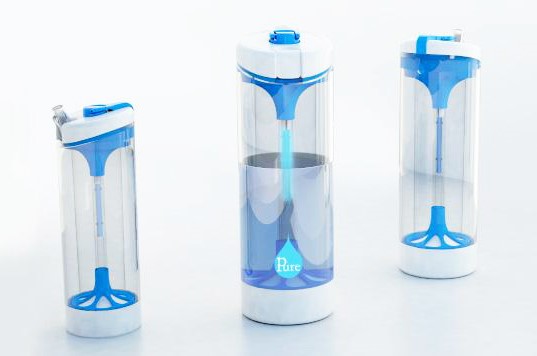 Most of the travelers are facing health issues due to contaminated water. Water Purifying Bottle will thus help you in cleaning water from unsafe taps while you are traveling somewhere. It cleans water in just 15 seconds and also has a replaceable purifying cartridge. The bottle is to protect bacteria, virus, and other harsh chemicals.
7. FOOT WARMERS: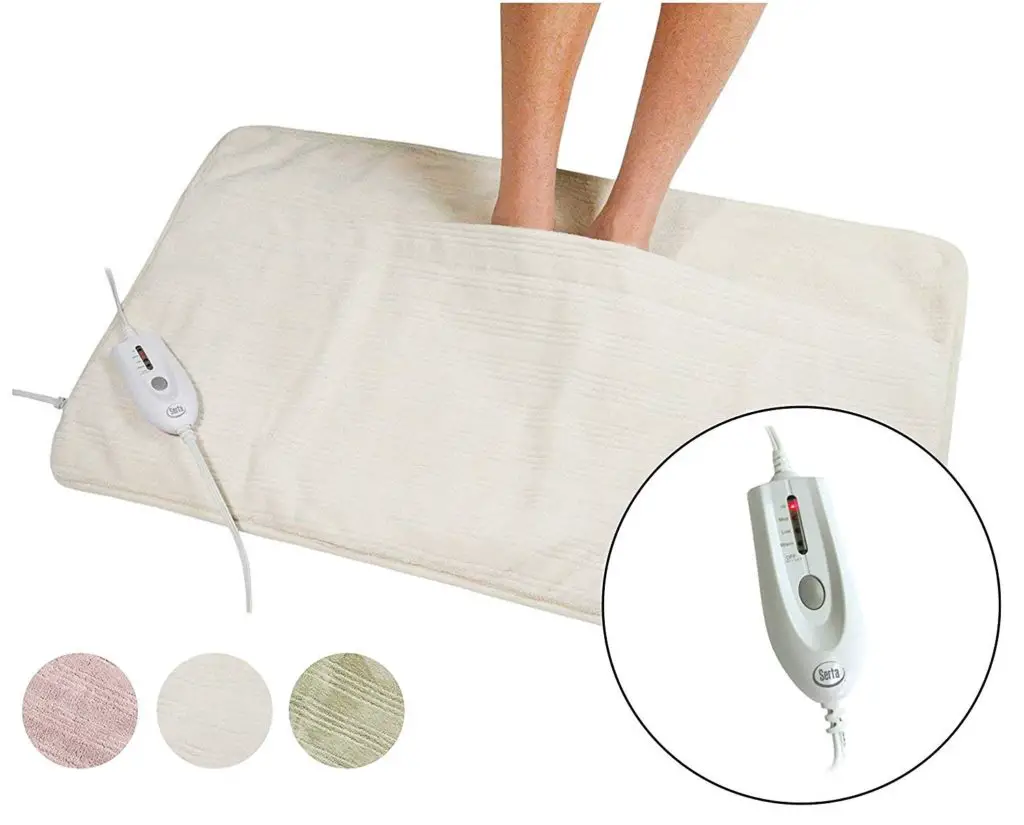 Foot Warmers are perfect for winter travelers. Using the warmers device, one can enjoy even in snow, frost, and freezing temperatures. The gadget features thermacell heat insoles for giving the right comfort for your feet. You can also control the device remotely.
8. FOLDING UTILITY KNIFE: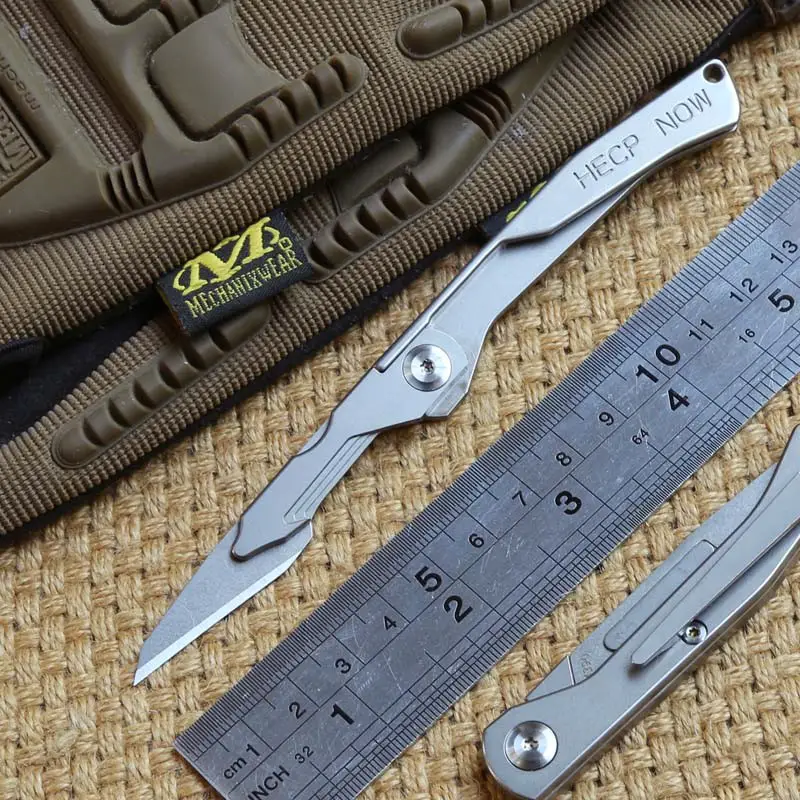 The Folding Utility Knife is sleek and present with a surgical blade technology with 65 mm cutting edge. The knife is suitable for adventurous travelers and explorers. The stylish 13-gram credit-card-type foldable knife is from ultra-light polypropylene technology.
9. OSTRICH PILLOW: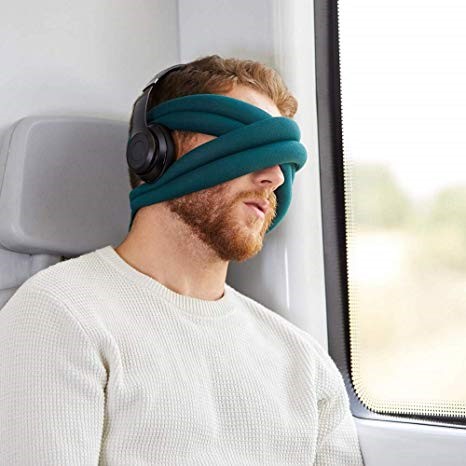 Ostrich Pillow helps in taking some refreshments after heavy work. It prevents you from travel jetlags. The design features with a polystyrene filling and is soft inside to help you sleep anywhere without issues of like noise and light.
10. GPS WATCH:

The GPS watch has many tracking facilities and smart notifications, which is sent to your Smartphone. The light weighing device is available in multiple models with interchangeable bands like leather, metal, or silicone.