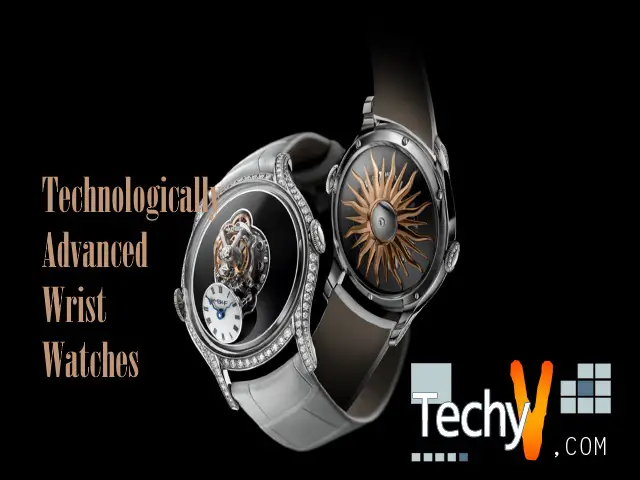 Technology and innovation are seen from both a minute object to some immense high subject as well. Our lifestyle and living are also thus changing with better techs, and this way, both men and woman have preferences to timepieces; they have a unique style icon for every dress that we wear. To this end, we have watches that are also evolving along with technology, and ten such best-advanced watches are below.
1. AZIMUTH SP-1 MECHANIQUE:

Azimuth SP-1 Mechanique is one of the most advanced Spaceship Watches. SP-1 Mechanique watches are in futuristic style with progressive technologies in it. The watch looks like our Earth seen from Space and rotates every 60 seconds. It has a jumping hour-display and rotating disc at the base of minutes. The stainless steel device is upon sapphire crystal screen, with a blue dial in the background and a leather strap for it. The watches are notably 3 bars in water-resistance.
2. HD3 SLYDE:

HD3 Slyde watch designs are by French watchmaker Jorg Hysek. HD3 Slyde has a LED screen with sapphire crystal cover. The three battery-operated wristwatches have no visible buttons. There are sidelight indicators with light sensors that give brightness to the screen. The sleek and stylish watch is controllable from the slides on the touch screen.
3. I'M WATCH:

I'm Watch is unique for its multipurpose and technically advanced for a wristwatch. The large dial of I'm Watch shows the time accurately and clearly. The watch includes a touch screen with a resolution of 240*240. The watch has 64 MB RAM and 4 GB ROM for storing any chief data. The watch features with 600mAh battery and 48 hours backup, and you can get all the notifications and updates from social media sites. You can even get the number of missed calls and messages on its screen.
4. POLAR RS 600 CX: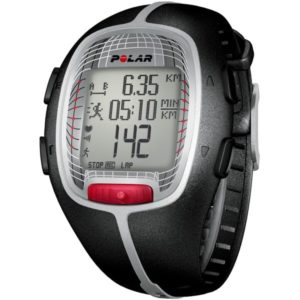 The advanced multi-sport watch RS 600 CX is from Polar. The smart-watch has many top features like GPS, heart rate monitor, temperature, speed, and average running stride on its monitor. It also has a bicycle-mounted cyclometer. You can transfer all recorded data to your PC through an infrared transmitter. The barometric altimeter in this watch exclusively shows altitude and gradient.
5. ZIIRO WATCH: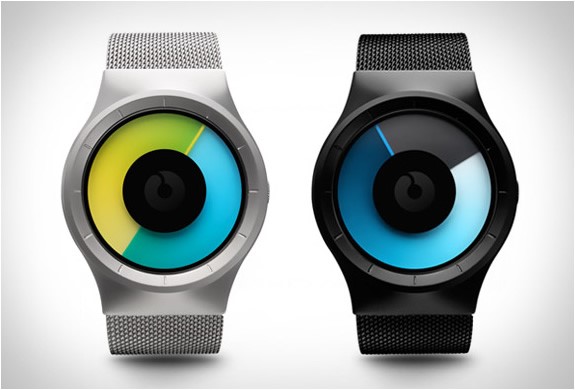 The ultra-modern Ziiro watch has no antique style for the hours and minutes hands, but you can know the time by its circle. The tip of the inner circle refers to hours, and outer disk belongs to minutes. The bracelet-style smart-watch combines silicon and metal in its making.
6. PHOSPHOR E-INK:

The Phosphor E-Ink style watch has displays and straps of different colors. The electronic paper inside the watch gives a different look to your screen. The watch comes with two backgrounds-black in white and white in black. You can even view the time in different countries. Phosphor watch includes a stopwatch, alarm, and a calendar.
7. SONY LIVE VIEW:

The Live View advanced technology smart-watch is from the trendy company Sony. Live View watches can connect to phones via Bluetooth, and thus, you can get the information and updates from missed calls to texts to social media. It features 1.3 inches OLED touch screen that without difficulty connects with Android 2.0 smart-phones and 128*128 pixels. You can listen to music from the player it has in it. The uniqueness of the watch lies in its interchangeable wristband.
8. MB&F HM4 THUNDERBOLT WATCH:

Thunderbolt is a technologically advanced aviation-inspired watch. Thunderbolt watch has HM4 engine and dual dials. One dial displays time, and the other one shows how much power left. The time piece consists of more than 300 components where each one has some technical purpose to it.
9. TREAD 1:

Tread 1 is a smart-watch which has a big square dial to show the time clearly. The watch runs on micro-step motors, and the silver body of its mechanical parts gives a classy look to it. The silent mode watch has a rechargeable lithium polymer cell with a fine backup. The surgical-grade stainless steel is the cover of the watch's body.
10. SAMSUNG GALAXY GEAR:

The Galaxy Gear from Samsung is ultra-modern in technology and is 1.6 inches in Super AMOLED, with 320*320 pixel screen and 1.9 MP cameras on its wrist strap. The watches can connect with other Samsung devices via Bluetooth. It also accepts voice commands to schedule your calendar events. You can send and get email notifications from any social media like Twitter and even from Google Hangouts.