The market is forever changing. In this day of internet and technology, nothing appears to Ever last anymore. The technology which seems decent today becomes obsolete in a decade. Companies, whether big or small, are always fighting this changing trend and have been forced to remain at the verge of their extinction. To stay alive and functioning in the market, company unions or mergers take place. Some are purely done to keep on fighting while some are done to adapt to the market scenario. But not all the business dealings so as efficiently as they are expected to. Some transactions turn out to be dreadful and end up dissolving both the companies.
Here is the recap of the biggest takeovers in the tech industry.
1. Dell buys EMC
The largest tech coup till now. The deal, which was valued at a whopping $67 billion, was announced on October 12, 2015. Even though the deal happened just two years ago, the pundits regard this as a huge and not to mention very expensive risk taken by Dell to follow the trend of big companies breaking down into smaller constituents, just like HP did.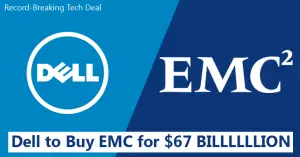 2. JDS Uniphase buys SDL Inc.
This deal remained at the top for a very long time. It came at a time when the century had just started, and the next generation was laying their roots. In the 2000s and some years before that, the internet boom turned to bust. Due to this, the market became very superficial, and this deal was a prime example of that. It is said that JDS ended up paying $44.8 billion for a company whose annual revenue was less than $300 million.
3. Hewlett-Packard buys Compaq Computer
HP bought Compaq Computers for $31.8 billion in September 2001. This decision was taken by the CEO Carly Fiorina because HP was struggling in the incessantly changing tech market and was at a huge loss in the personal computer's front. Their strategy was to get divided into two companies and figure things out separately.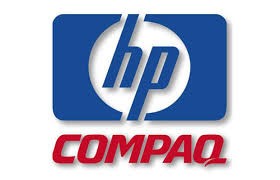 4. KKR buys First Data
KKR or Kohlberg Kravis Roberts & Co., which is a private equity firm bought First Data in April 2007 for approximately $28.7 billion. It was at the time when the pre-financial crisis market was in its prime. The deal didn't turn out so well as First Data has filed to go public after eight years. If they go public, then their IPO would rank the biggest in the year.
5. DELL goes Private
Just two years before acquiring EMC in the largest tech annexation ever; DELL announced that they are going private. It cost them near around $28.1 billion. This was a huge step for DELL regarding business as they have to start over all again and create a path forward for long-term growth and the purchase of EMC shows that they are on the way of doing things differently.
6. Lucent buys Ascend Communications
Valued at $20.5 billion, and that too in 1999, this deal showed a lot of potentials and had many people surprised by the sudden announcement of this deal. After everything had settled down, people saw the reality of this deal. It was considered as one of the worst deals in history by the New York Times employee Andrew Ross Sorkin.
7. Telecom Italia Mobile brought by Telecom Italia
It was one of those deals which were supposed to be good. The stock of Telecom Italia was around $40 a share when they thought of buying Telecom Italia Mobile for $20.3 billion in December 2004. Everything went downhill from there for them. Their stock sits just above $12 now and even bottomed out once in mid-2013. Talk about a deal going wrong.
8. Seagate Technology Goes Private
This was one of those typical cases where a company thinks that they can perform better if they go private. After some time, realize that being public was better and safe and become public again. Fast forward some years and when the revenue is not coming in that much, going private again comes up at the table. Same thing happened with Seagate. The disk drive company went private in 2000, changed back to being public in 2002 and considered of going back to private in 2010.
9. Facebook buys WhatsApp
Probably one of the most well-known deals of our generation. Two social networking companies are coming together at the biggest scale there could be. Facebook bought WhatsApp for $19.7 billion back in February 2014. Whereas Facebook dominates in the social networking website front, WhatsApp is in the front among messaging apps; the following is Facebook's Messenger app.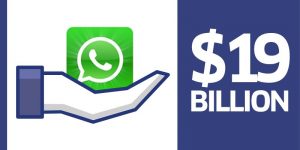 10. Alcatel and Lucent Merge
Let's make a timeline of the takeovers and mergers involving Lucent. Firstly, Lucent bought Ascend Communications in 1999, which then merged with Alcatel for $18.9 billion in 2006. The combined company is again bought out by Nokia in 2015 in an all-stock deal valued at $16.6 billion.