It is a nightmare to have your wallet stolen full of your important IDs. As dreadful the as the scenario appears, a similar quantity of commonness is seen in the occurrence of the scenario. Since prevention is a far good option than facing it, live technology has made a one-stop solution for such incidents i.e. smart wallets.
Here we will help to figure out the top 10 smart anti-pocket wallets available in the market
1. Ekster 
Pricing– $69 – $99
Ekster comprises a built-in tracker accompanied by a slim solar panel that would give you an instant connection with over 5M users via crowd-GPS. It also features quick card access via a patent pending mechanism, RFID blocking for protection against data theft, removable tracker, and solar charging that could last a month with 3 hours of investment.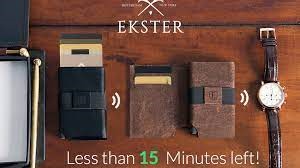 2. Volterman 
Pricing– $115 – $179
Volterman is power-packed with an inbuilt power bank, wi-fi hotspot, a hidden camera, and Bluetooth-enabled alarm system. It also comprises adjustable advance notifications, a phone ringing system, free-of-charge GPS, pushes button, and hidden photography that would be directly sent to your wallet.
3. Wocket Wallet 
Pricing– $179
Wocket Wallet is only candidature with stand-alone feature that can replace your entire stuff with a single card. It also features a scanner, streamlined transition, Excellent customer service, and uniqueness.
4. Cashew 
Pricing– $149
Cashew is marked by its impressive fingerprint sensor for the owner verification. It also features fingerprint authentication, integrated Bluetooth, crowd source GPS technology, an electronic latch, a buzzer in case you lost it, and a rechargeable battery with incredible life of 9 months.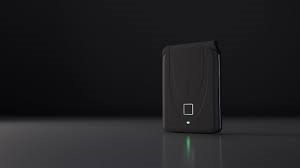 5. Walli 
Pricing– $89
Walli covers the trilogy of wallet, keys, and cards safe. It also features Walli application support, setting's personalization to match the owner's preferences, Bluetooth tracking capabilities, 8 slots, affordable, smooth texture, advanced notification, and smart buzzers.
6. Pitaka 
Pricing– $89
Pitaka is remarked by its modular magnetic texture and simple designi. It facilitates RFID skimming, anti-degaussing module, box layer, eye-catching design, slimmer profile, money clip module, easy storage, compatibility with magMount & MagBar, and extra layers.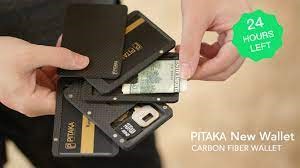 7. Woolet 
Pricing– $109
Woolet is a feature-rich anti-theft device to prevent mishaps. It features sound signals, advanced notifications, prevention of RFID skimming, LED flashlight, smart tracking, efficient storage, Bluetooth tracking capabilities, visually appealing design with attractive two-tone stitching and impressive interior fabric, and a quiet zone.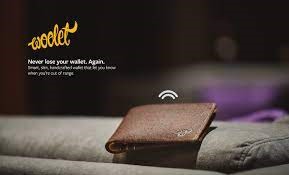 8. FOCX 
Pricing– $36
FOCX is a perfect blend of sleek designs and sharp technology with an inner pull tab. It also features RFID skimming protection, programmable NFC tag, unique & minimalist design, wax finish constitution, and affordability.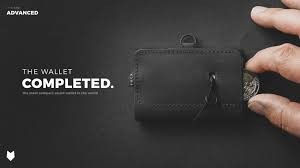 9. Nodus Wallet
Pricing– $93
Nodus comprise a compact wallet that can manage up to 10 cards at a time. It also features a Chic design to fit more despite compact texture, Smooth & attractive leather, RFID protection, and much more.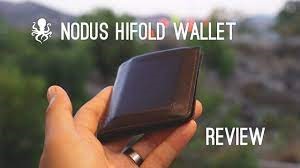 10. Baggizmo Wiseward 
Pricing– $139
Baggizmo Wiseward is the leading product with geolocation. It also features proximity detection, movement monitoring via gyroscope, fall detection, a programmable NFC chip, counterfeit bill detection, six impressive shades, and a capacity of up to 15 cards.