Computers have become a part and parcel of daily lives, and one cannot deny the fact that – 'The world is transforming into digital and so the computer.' With the advanced technological growth of software mechanisms on one side, cyber threats and hackers tend to increase at the same pace.
We all very well know that without a computer, every professional work shuts up hence making it secure is a duty assigned to every individual. There are many who don't even know the consequence of letting their systems prone to any types of risk. We can't invest huge sums of money for employing the world's best security, but we can at least try to assure that our computer is safe by following some simple precautionary measures.
Why Internet All The TIme?
Do you actually want to use the Internet for 24/7?  With no surprise, the answer would be a big 'YES'. But, you can turn off your internet router when you don't use it and make sure that it's not always 'ON'. Hackers and other exploiters find it easy to spoil active internet connected systems hence beware of them! If it's mandatory for your system to be always connected to the Internet, then you must protect your connection path to the main Internet; which is the router.
Firewall For Router
How many of us are aware of the defense offered by the firewall? It is generally a piece of hardware or software that allows only the good information and blocks the bad stuff. When you subscribe to the Internet service providers, they offer a free router and a modem facility, but you must carefully check whether it has a proper firewall. Nowadays, many updated versions of the firewall are available in the market.
Oh Yes, Antivirus!!!
Whoever buys a new computer installs an anti-virus as millions do. But some believe in the myth that it produces viruses in itself initially, but that's not the truth. It may slow down the computer a bit, but without it, your computer will feed hundreds and thousands of malware and other forms of the virus. The best anti-virus application for computer is 'Microsoft Security Essentials' and it is obtainable as an in-built package for Windows 8. To absorb maximum performance from your antivirus, update it regularly for at least twice in a day. Important step to be followed is to scan every external hard drive or USB drive inserted to avoid unwanted entry of malicious software.
Update Regularly
Usually we ignore the updates and other notifications popping up as we find it awfully annoying! But, on the contrary, we have been taking the wrong move till date. It is a must to update your operating system regularly for its systematic functioning. There have been many cases where computers got collapsed due to failure in system update for a long time.
Avoid Affected Sites
A research study has been proved that there are tons of malicious sites out there to make us as victims and get our computer infected. These sites inhabit a worm that will enter our system as a devastating virus, finally landing in trouble. You must be very careful while browsing sites and make sure your firewall and antivirus are up-to-date every time.
Tight Secured Passwords
In our busy life, we may have accounts in vast websites and a hard-secured password is a must-have for every website. It is wiser to have different and unique passwords for every site and don't keep it familiar even with your close circle. The latest development called- 'Last Pass' manages all your passwords in the most secure way and it is the most popular password maintainer as of today.
Trusted Browser
Do you know that there are some who use Internet Explorer or Safari even today? Even using a proper browser reflects our computer safety and the most trusted browser worldwide is 'Google Chrome.' The technicality of a browser is also an essential aspect in making our computer safe from all kind of threats.
Public Wi-Fi I? Beware!
You may have a client meeting in a coffee shop and unfortunately, tend to use the internet connection available there. Beware of it hereafter! It's because you are providing the gateway for infected stuff as these public services are usually operated without any secured connection. Always make sure that you have a fully secured connection.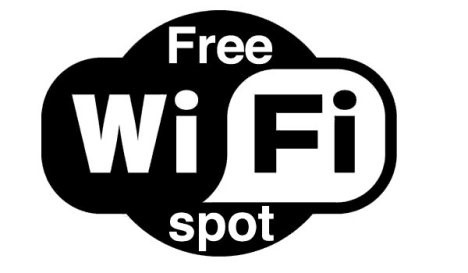 Must For Computer
Your computer also needs a specified firewall just like your router has one. Most of the computers in recent days are manufactured with an integrated firewall built along with the operating system. Of course, all are aware of the most common 'Windows Firewall' and its settings must be checked and updated on a routine schedule.
Be Around All The Time
It is quite hard for anyone to be around their system all the time but make sure in any case it is in a secured place. You may not know who will steal your data anytime hence 'prevention is better than cure'!