As the world is inclining towards advancement the market can observe a reasonable boom in smart home devices such as thermostats, lockers, etc. To ensure a coordinated working of these appliances, we need an integrated platform. Home monitoring or security applications can play a remarkable role in such platforms.
Here, we will help to figure out the top 10 reliable home monitoring applications.
1. Alarm.com 
Alarm.com provides universal compatibility with Guardian and other firms. It is so good at its job that many corporations opt to choose its services instead of creating their application. It can work smoothly over almost every device with utmost precision delivering a quality user experience.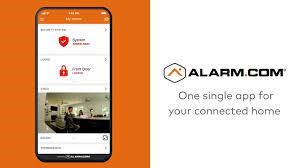 2. Skybell HD 
Skybell HD is primarily a monitoring app for your smart doorbell cameras. It enables utmost stability and is a charm in the niche of smart home applications. It can effortlessly integrate with other apps such as alarm.com.
3. Broview 
Broview lags when it comes to visual appeals but it allows you to integrate with most of the camera systems. It seems as if it was made at the initial stages of the internet but the 2014 dated interface has proved its mettle in the field of security.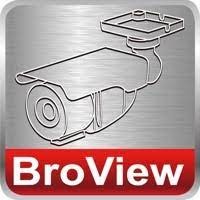 4. Ring.com 
Ring.com is a proprietary application thus the equipment used with it should belong to the company. It is primarily a door monitoring application that has a positive approach to motion detection zone. There are certain registered complaints of lagging, focusing only on walking people, etc.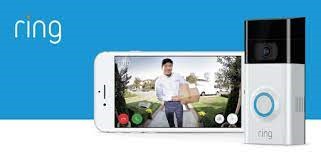 5. Protect America 
Protect America facilitates a trilogy of control home, event log, and z wave devices. However, the clients have complained about raising monthly subscription fees and login errors. It has also improved its prior shortcomings with the release of updated versions.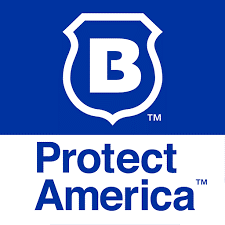 6. Canary 
Canary comprises a lot of potential with its elegantly designed interface. However, there have been certain complaints regarding lagging, switching modes, and battery drainage. The issue of drainage is a legit one due to the lack of geofencing.
7. Nest 
Nest charges around 250 dollars for its services and integration with smart thermostats, alarms, and cameras. It also facilitates arm and disarm controls, smart lifestyle management, real-time security, and live remote video access.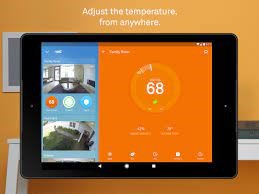 8. Total Connect By Honeywell
Total connect, a subsidiary of Honeywell constitutes a reliable trio of innovation, stability, and sustainability. It features an easy-to-use interface, energy savings, and advanced notification. There are certain dark reviews too that talk about app crashing, and reliability.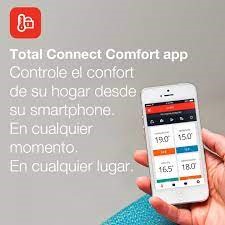 9. Skyapp By Vivint
Skyapp is market with its grand label and elegantly designed interface. It also features remote climate controls, monitoring, arm and disarms controls, and easy access. It is a high-priced product and even has complaints against numerous glitches.
10. Pulse By ADT
ADT is an old player with 140 years of experience in the respective niche. It is highly adaptable to the changing trends and thus was quick to integrate with the infamous voice assistance Alexa. However, there are certain complaints against updating the app for functioning errors.