Gaming is a very popular hobby nowadays. Different types of gaming experiences have evolved with time. One of them is augmented reality games. AR gaming is an exciting new technology that is always changing with new features and mobile gaming experiences. It could soon supplant traditional gaming, where virtual reality games have failed. AR mobile gaming requires no additional costs, specialist technology, or unique rooms. AR games are commonly played on mobile devices such as smartphones, tablets, and portable gaming systems. A pre-created scene is frequently superimposed on top of a user's actual environment in an augmented reality game. The game might be as simple as playing virtual checkers on a table surface.
1. Pokemon GO
Pokémon Go is an augmented reality smartphone game developed by Niantic in collaboration with Nintendo and The Pokémon Company that was published in 2016 as part of the Pokémon franchise for iOS and Android smartphones. It uses GPS-enabled mobile devices to identify, capture, train, and battle virtual monsters known as Pokémon, who appear to be in the player's real-world location.
2. Temple Treasure Hunt
Temple Treasure Hunt combines Indian mythology with augmented reality. It's a treasure hunt, as the name implies, and you can either be the treasure protector or the treasure hunter. For the former, you must arrange smart clues for your partner, while for the latter, you must hunt for clues to finally uncover the Shiva temple.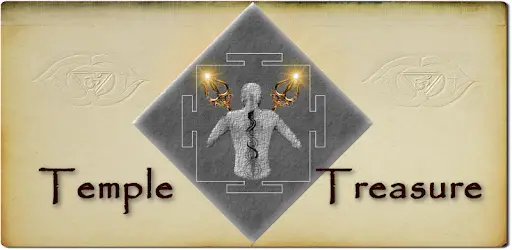 3. DC: Batman Bat-Tech Edition
Join the Knightwatch and immerse yourself in Batman's universe, learning how to use his Bat-Tech to fight crime and protect Gotham City from The Joker, Mr Freeze, and The Riddler. The tasks need you to project the game map into reality using your camera. The mini-games also take advantage of augmented reality.
4. Jurassic World Alive
Ludia's Jurassic World: Alive is a free-to-play, location-based augmented reality game. Jurassic World Alive uses dinosaurs instead of Pokémon in many of the basic gameplay and principles of Pokémon GO. Jurassic Global: Alive's Imperatosuchus was added as a world event boss and statue in the sister game Jurassic World: The Game, also created by Ludia, in March 2022.
5. Knightfall AR
Knightfall AR is an augmented reality experience developed by Milkroom Entertainment and co-developed by Milkroom Entertainment and Spectral Games that transports you to the domain of The Knights Templar as they defend Acre from an invading army and guard Christianity's most precious artefact, the Holy Grail.
6. Harry Potter: Wizards Unite
Harry Potter: Wizards Unite was an augmented-reality smartphone game distributed by Niantic under licence from Portkey Games. It was developed by Niantic and WB Games San Francisco. The game is based on J. K. Rowling's Harry Potter Wizarding World media franchise. The gameplay in Harry Potter: Wizards Unite has been compared to Pokémon Go, with players able to observe the game environment via a smartphone.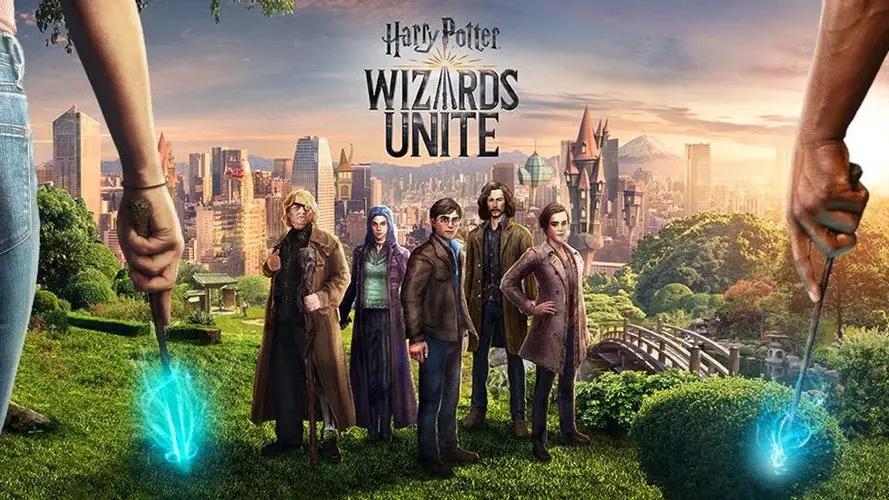 7. Zombies, Run!
Zombies, Run! is a 2012 iOS and Android mobile exergame co-developed and released by British firm Six to Start and Naomi Alderman. Set in and around Abel Township, a small enclave attempting to survive the zombie apocalypse, players take on the role of "Runner 5" and complete a series of missions in which they run, collect supplies to assist the settlement to survive, and listen to various audio narrations to solve riddles.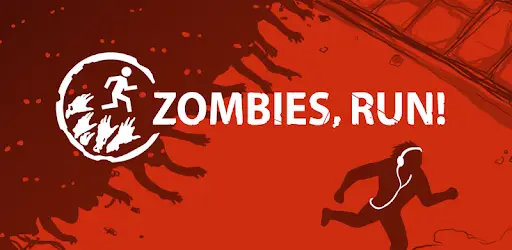 8. Beer Pong AR
Beer Pong AR, as the name implies, is an Augmented Reality version of the popular Beer Pong game. Typically, this game is played by two teams of two players each. The typical game is played on a table with the same number of cups on either side of the table.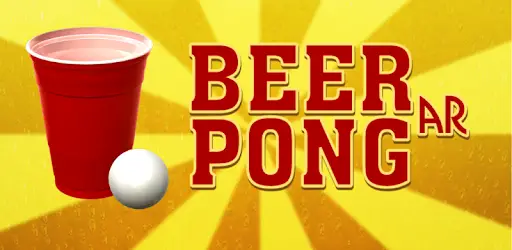 9. AR Sports Basketball
AR Sports Basketball is an iOS ARKit Augmented Reality game in which you may shoot hoops wherever you wish. The game was created just for Apple ARKit. Although both games play in very similar ways, each has advantages and disadvantages. AR Sports Basketball did a better job at nailing the physics than AR Basketball.
10. Jenga AR
A game of augmented reality Jenga that is enjoyable to play with family and friends. You can rotate the tables and select out pieces until there are none left. A significant advantage of Jenga AR is that you cannot accidentally tip over the tower and destroy the game, and the play function allows up to 5 players to play on a single device.