1. Jetpack
Yes, you heard it right soon Jetpacks will be a reality and people can implement them in the real world. It uses H202 i.e., Hydrogen Peroxide as fuel and travels at a speed of more than 70 miles an hour and is able to cover a distance of more than 3000 feet. It is a record-breaking achievement and with such progress, they will soon be able to improvise the technology and make it more efficient.
2. Aerofex Aero-X
It is inspired from the Speeder bike in the Star Wars series and is the result of 15 years of development. The machine is powered by a 240 HP engine with an efficient cooling system and travels at a height of 12 feet from the ground and can carry a weight of more than 300 pounds. The company is already manufacturing the device.
3. Prosthetics with a sense of touch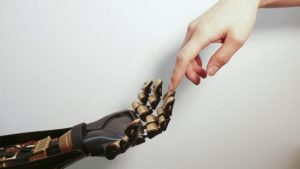 It is a new kind of prosthetics hand that connects hand to your remaining nerves and is more efficient and reliable than the ones used before. The hand helps to easily differentiate between things and allows it to exert different pressure wherever and whenever required. Though the device looks good but researchers are trying to make a small computer that can control it and implant it within the patient.
4. TALOS, Iron Man suit
TALOS is difficult to produce a suit close to the one that Iron Man uses in the Marvel Universe. The outfit aims to provide better functionality and mobility for the soldiers in the army and to maximize their protection. The prototype is still under observation but they are trying to improvise and put the suit into use.
5. Titan Arm
Titan Arm is an external exoskeleton and one can attach it externally to our body to lift and do jobs more than one usually does. The aim of this device is to allow the people who work under grave circumstances and need to lift up weight than their normal capability which helps them to do the job more easily.
6. Super Maglev Train
Chinese are looking for a faster and reliable source of transportation and Super Maglev seems to be a solution for this, the train is designed to travel in a tube which reduces loss due to friction and minimizes air resistance which helps the train to travel at a speed of more than 1800 miles in an hour.
7. Cave 2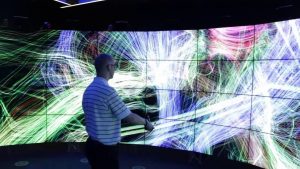 Cave 2 is a 360-degree virtual reality that helps the researchers to explore their work in a different way. It helps them to completely indulge in their labor and understand the concept and work in a better way.
8. 3D printed food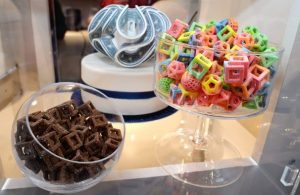 It is soon going to be a thing and many researchers are trying hard to make it a reality. If this becomes a reality then we can expect the choking to reduce and food to be complete in a better and finer way.
9. High Power Wireless Charging
Wireless charging is already a thing but it only means to accuse a device using a pad but for a team of scientists in Korea, it means something else for them wireless charging is a thing that allows you to charge your device from a distant location and is capable of charging devices like the stereo system or TV.
10. Hoverboard
Just like Jetpack and Speed bike, Hoverboard is also a thing and will be soon seen in the real world.