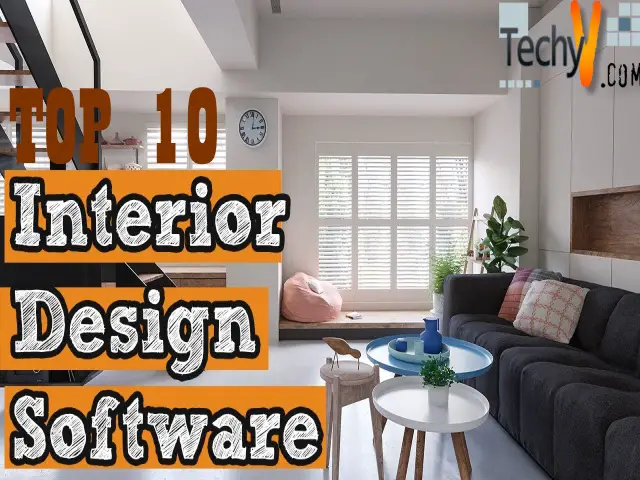 Interior design software helps to enhance workflow using many tools. Interior designers can create floor plans and design spaces using this software. Make 2D space planning and 3D designing using such software. Make layouts, including furniture and room designs. Put together all your ideas in making a house using the interior design software. Draw and edit your floor plans easily using such software.
1. Infurnia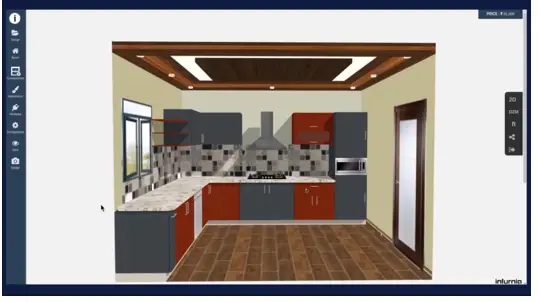 Infurnia is interior design software that you can try for free to create your designs. This interior design software has many catalogs to show the different furniture you can include in your home. You can even upload your catalog. False ceiling designs are available in this software too. Choose architecture designs with multi-layer walls and multi-floor buildings. Create a modular kitchen and wardrobe using this software. The shape tools available will allow you to create tiling patterns.
2. Morpholio Board

Morpholio Board is interior design software that allows you to create an interior design in layers. Control images that you can download from Pinterest into this software. Add images to make an interior design of your choice with images of all the furniture. The product library is available with furniture of many brands. Customize the color and texture of your interior design. Get to experience the products you include in your design using the AR furniture mode. Scale your products to the space available.
3. Archicad

Archicad allows you to create interior designs by including furniture from the library available in this software. You can perform 2D drafting and 3D modeling using the features available in this software. Add objects anywhere in your design to create the interior design of your choice. Get 2D projection of models while viewing in 3D view. Change the material and texture easily. Get a smart object from the library of this software that you can customize to fit your needs.
4. TurboCAD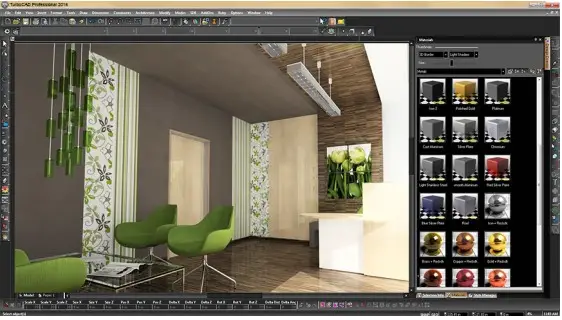 TurboCAD allows you to design your interior decoration easily. Select your furniture from a wide selection of items. Find a style to fit your needs of making your home design plans. This software includes wall mirrors, shelves, pots, and many other decorative features to add to your home. This software is compatible with the Turbo FloorPlan software. Get a 3D model of all the features you want at your home using this software.
5. HomeByMe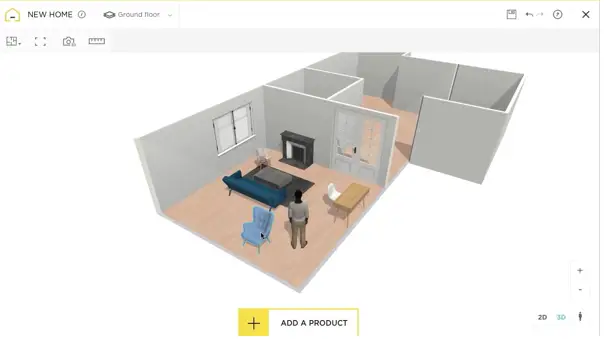 HomeByMe is interior design software that allows you to transform your ideas of making your home into a reality. Visualize your home ideas and experiment with all the different colors available in this software. Try out the different materials and allow others to view your 3D model. Imports plans of your project into this software and continue working on it. You can drag and drop features like the door to get an accurate representation of the space available.
6. SmartDraw
SmartDraw is interior design software that has quick-start templates where you can select your design. Get a visual of furniture and bathroom fixtures from the symbol library available in this software. This software helps you to align everything and quickly arrange them. You do not need to know about architecture and can design your home easily using this software. Email or call the technical support team of SmartDraw if you need help with anything.
7. Virtual Architect Ultimate
Virtual Architect is an interior design software that allows you to decorate your room using digital photos. Paint colors and add fabrics to your home. The library of this software contains furniture of famous brands that you can choose to include in your 3D model. You can upload a photo of your existing room to start working on its interior design. You can use the design wizard to sketch your room. Get the virtual view of your room and make changes before spending money to buy all the furniture. You can generate a virtual walkthrough in your model.
8. Floorplanner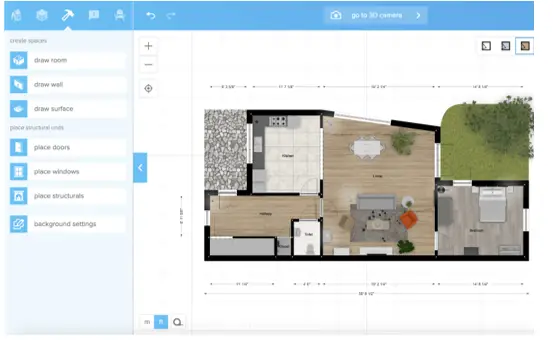 Floorplanner is interior design software that allows you to create floor plans easily. The editor of this software is simple to use. Drag and drop furniture to decorate your room. Use the Magic Layout option to view the full layout of your room. Move your furniture in 3D and set camera angles according to your choice. Adjust lighting and use many more features available in this software.
9. Easyhome Homestyler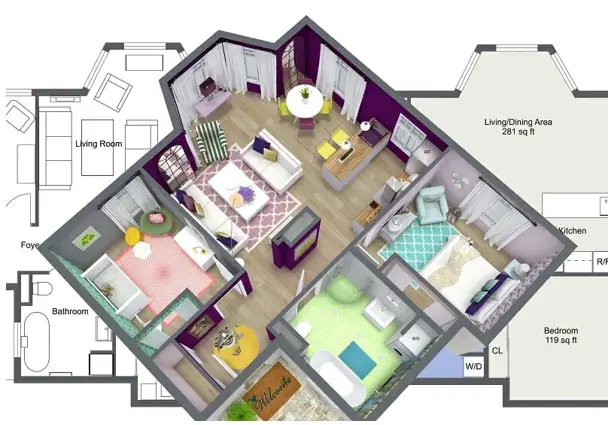 Homestyler interior design software allows you to make 2D and 3D floor plans. Build your plans with accurate measurements easily with the help of this software. The furniture library in Homestyler allows you to decorate your space using painting, flooring, and furniture products. Walkthrough the virtual design f your home using panorama mode. This software will give you a good opinion on how to select the right interior design for your home.
10. Foyr Neo

Foyr Neo allows you to come up with ideas and design them in minutes. This interior design software has a 14-day trial, which you can use to learn more about this software. Transform your concepts into photorealistic renders using this software. Draw the walls of your room or upload your floor plan and start working on your interior. Add details to your home using the drag and drop feature. This software contains thousands of pre-model products that you can add to your home. You can even upload your 3D models into this software. Set the lighting for your home, and the Artificial Intelligence in this software will do the rest for you to fill shadows.