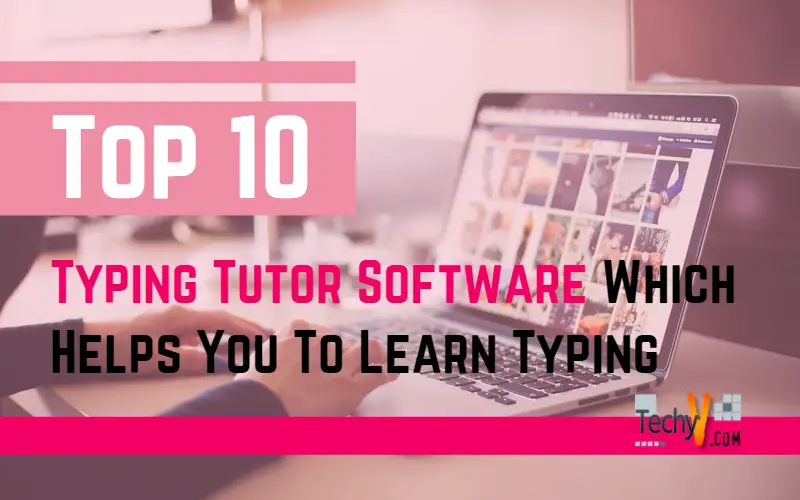 Typing is also an essential part of the compute. It is an essential part of your work because everyone needs typing for creating word files, presentations, notes, etc. Sometimes, people think that if they can type on their phones easily and quickly, then they can type over the computer in the same way. But no, they both are quietly different. For typing on a keyboard, you need to learn to type, not only learn, but need to learn fast typing skills to complete your work nicely and well on time. You can try this typing tutor software to learn typing. They all will help you.
1. TypingMaster
TypingMaster is one of the most famous typing tutor software. It is the best training platform for those who want to learn to type, form beginning, and for those who want to fasten their typing speed. It is also one of the best options for those who want more accuracy in their typing skills. Furthermore, it had designed in the form of chapter wise sessions in which first it will teach you then give you some small assessments for practice. After practicing, at the end of every chapter, you need to give a test that helps you to evaluate your learning.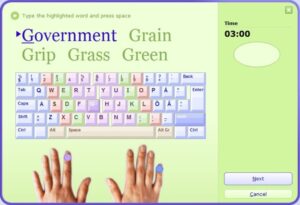 2. Typesy
Typesy is free software. It has been developed to give you the best keyboarding skills. Just rehearsing 7 minutes every day regularly, you can speed up your typing speed and will be able to improve your accuracy in typing. From can say that it can save your money and time as well. You can also track your performance by the progress chart provided by Typesy, which is based on your performance.

3. TypingClub
TypingClub's objective is to help its users to learn to type without looking at the keyboard while typing. It also allows you to improve from 10 words per minute to 50-60 words per minute. It contains more than 35 lessons to teach you. This software is also free to use so you can easily install it on your system and start practicing.

4. The Typing Cat
The Typing Cat is suitable for both beginners and advanced typists. It provides 1 min typing test, 3 mins typing test, 5 mins typing, typing games, etc. By giving these tests, you can practice and learn to type correctly with good typing speed. It will help you more when you try each test more than two times. Typing Cat will help you to become a sophisticated typist.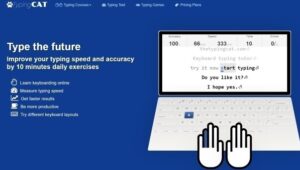 5. RapidTyping
It is most convenient and easy to use keyboard trainer. It will help you to enhance your typing, as it shows the statistical report of your performance by which you can improve it. It shows your typing speed in Words Per Minute (WPM) and in Keys Per Minute (KPM) & helps you to fasten your speed. One more exciting feature of RapidTyping is that it supports different typing languages.

6. Ratatype
It is one of the most straightforward typing software. Ratatype also offers the feature to create groups with your friends this makes your learning enjoyable. Ratatype is also designed in the form of lessons to make it easier for you, and it also provides you certificates when you clear the typing test.

7. KeyBlaze
KeyBlaze was designed by NCH software. It provides visual keyboards which guides while typing. It also includes chapters, games, and audio classes that help you to evaluate the level of your typing skills. In KeyBlaze, you can set your goal of typing by yourself and need to complete it, and after completion, receive a certificate once you achieve it.

8. TypeFaster
TypeFaster supports almost 14 different keyboard languages. With its statistical report feature, users can know their performance. They would know that which keys are their weakest points and where they need to work hard to improve those weakest points. It also offers 3D typing games to make your learning enjoyable.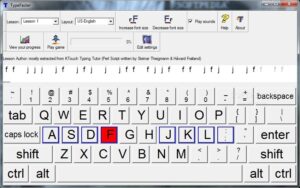 9. TypeRacer
TypeRacer is used to test you against the other users of TypeRacer. It is a kind of game of typing in which players have to complete typing tests provided by TypeRacer as fast as possible. You can use this as an exam to test your typing skills to know how much you learned and how much you need to improve yourself.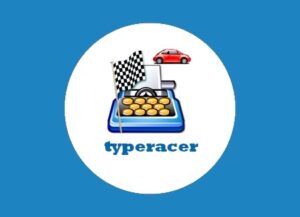 10. TutorType
TutorType is a very nice program for you to learn touch typing quickly. It comes with the feature of ProTrainer, which monitors your typing warns you of incorrect spellings and words to improve them. TutorType would be the best option for beginners as it is simple and easy to use.