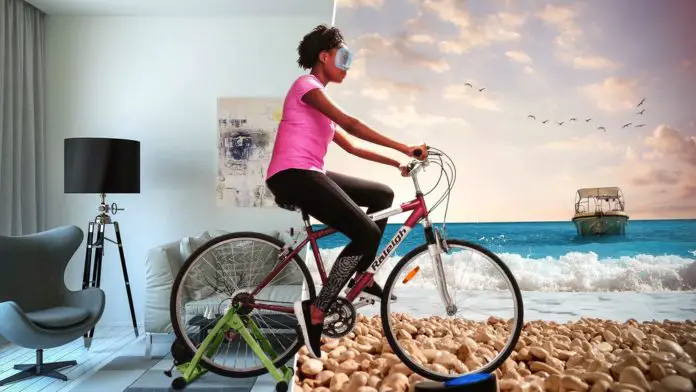 Wouldn't it be great to get a private trainer that's a ghost? A completely self-working chessboard? Or talking to people that aren't actual people? Quite intriguing, huh?
10. Hush Me
This is a mask. But instead of muffling your speech, it allows you to talk to people with 100% clarity. So, they can hear what you're saying because there is a microphone directly in the mouthpiece. You can hear what they are saying because these are noise-cancelling microphones attached to the body and nobody else can hear what either of you is saying. Thanks to the speech muffling material around the mouthpiece. Pretty clever right?
9. Glowing Faucets
Glowing Faucets or in other words, specialized LEDs that you can fit on the inside of your taps. They are powered by the force of the tap water. So, the LED turns on when your tap is on, and turns off when the tap is off. But when paired with a temperature sensor they change colour according to the temperature of your tap water. It turns blue when the water is cold, at bath temperature it turns orange and when the water is so hot that you shouldn't be touching it the light turns red.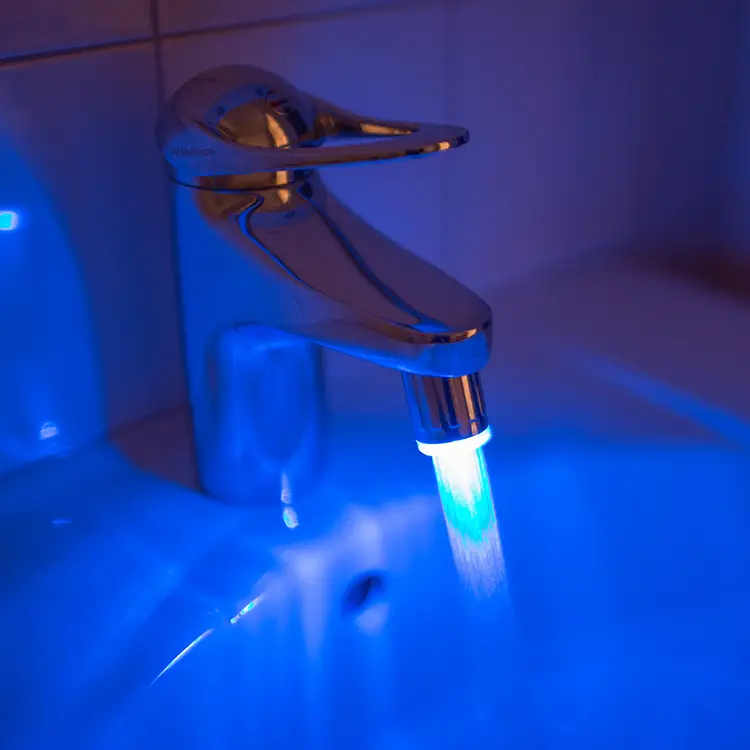 8. Blync
I am a big fan of cycling and if you are too then this is going to be an amazing thing for you. You attach your existing normal bike onto the Blync base and it basically turns into a static exercise bike with a twist. You pick your VR and a location using the app, and you are cycling in that location. Blync keeps track of your speed, direction and because you are wearing a VR headset as well you can look anywhere in whatever location you have decided. I am wondering what if you fall off a virtual cliff?
7. Poimo
Have you ever wanted to buy an electric vehicle that could fit in your bag? Happens all the time. Worry no more because Poimo is a modern-day fully inflatable Electric scooter. All the electronic systems are well-placed and all you have to do is to pump it before you want to use it.
6. Woojer Vest
This will completely change your music listening experience. It is covered in six haptic transducers that allow you to feel the impact from 360 degrees. They are saying that it'll convert listening to your Spotify playlist feeling like you are right in front of the concert stage or playing a simple game of Call Of Duty into actually feeling like walking into a war zone.
5. Phantom Chess Board
We all imagined a self-working chessboard in our childhood that would move the pieces automatically on our command. This now exists. 'Phantom' is an autonomous chessboard set that is based on the move that someone makes online can precisely and silently move their pieces on your board to reflect that and vice-versa. And it can also be used as a showpiece by placing it in a corner and start its Cycle mode.
4. ClickBot
ClickBot is one of the most versatile and intelligently designed robots. It starts with the brain which contains the robot's ability to see, hear, think, and react. The orientation doesn't matter. You can make a snake, a bike that actually drives on its own records, or a pet that follows. It doesn't matter in which of the 10K + permutations you put it in. This is also education for children. The app teaches children to design codes themselves to make the robot do the things they want it to do.
3. Ghost Pacer
This company is selling a pair of augmented reality glasses that can effectively project an opponent in front of you with the idea being that you can customize this opponent. If you want to run 5 miles so you set your goal at such a speed that as long as you stay ahead of it you will run 5 miles within the time you want to. The ghost will match the speed of your own last run means you are constantly improving yourself, or match it with the speed of your friend whom you want to beat.
2. Reevo Bikes
This bike is not just pretty but is electric as well. It can detect the slope and terrain you are on and adjust the amount of power to use accordingly. Its wheels can be unlocked via fingerprint, the lights turn on automatically when it gets dark, and you can use GPS to the location of the bike at any point in time.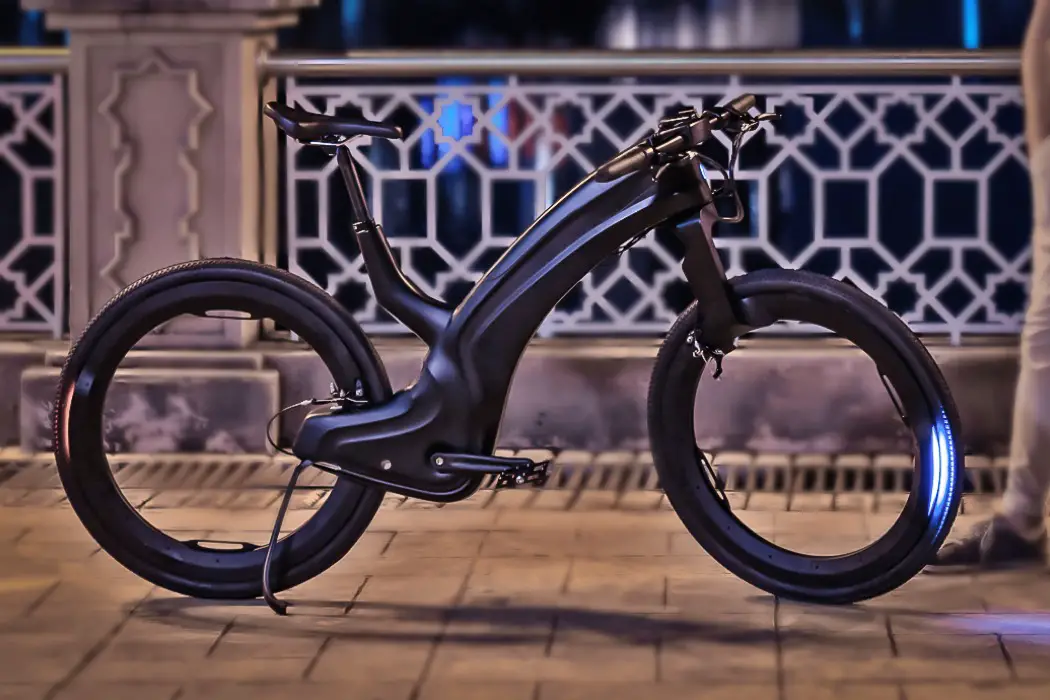 1. Artificial People
There is a website called "thispersondoesnotexist.com" and every time you refresh this page two neuron networks fight against each other and learn to develop a face. Realistic faces that don't actually belong to anybody. And Samsung has already used this technology and created a platform called Neon AI which is basically digital humans with human mannerism and capabilities in a lot of ways.