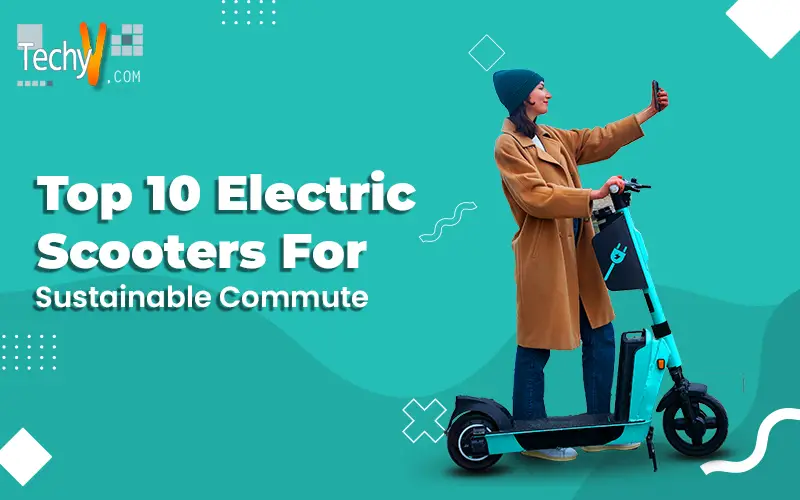 As you know, petrol prices are taking a massive leap across the country, many middle-class families have started shifting towards electric vehicles. The increasing air pollution is one of the primary reasons for manufacturing and promoting electric cars by many companies. Electric scooters are handy, easy to maintain, and will suit your every need. Here is the list of the top ten best electric scooters you can buy to avoid increasing petrol costs.
1. Ampere Zeal
The Ampere Zeal is a super lightweight electric scooter having around 1.8 portable li-iON batteries, which will take almost 5 hours to charge completely. Its lightweight frame makes it easier to handle, especially for the elderly or someone who can't ride heavy vehicles. Its 1200w motor covers around 80kms, after a full charge, at the highest range of 55kmph.
2. Okinawa Ridge+
The Okinawa Ridge+ has an 800w BLDC motor that can reach up to 55kmph. It has a digital speedometer which gives the rider all the necessary information, thus making it an attractive feature of the scooter. Its 1.74 li-iON battery is a fast-charging battery that takes almost 3 hours to completely charge and runs over 90kms per charge.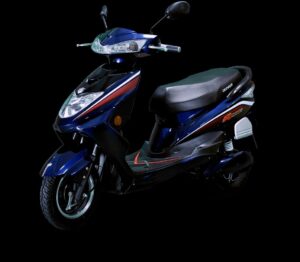 3. Okinawa iPraise
The model 'iPraise' is an upgrade to the previous model 'Praise', with 'i' in the name symbolizing intelligence. The upgraded model contains a li-iON battery, with a 1000w BLDC motor that can run up to 2500w power, which is enough for the speed of 58kmph. It comes with a unique feature where you can install an app to view all your vital stats of the scooter from anywhere. The only drawback is the price, which makes it hard for many middle-class families to pick it as a choice.
4. Hero Electric Optima E2
The company's name is enough to convince anyone that this scooter will be reliable and perfect for the country roads. The 250w battery gives only 25kmph as the top speed, but a 5-year warranty gives you relief over the maintenance cost of the scooter. The lightweight frame and super-low cost make it a magnet for many customers to attract.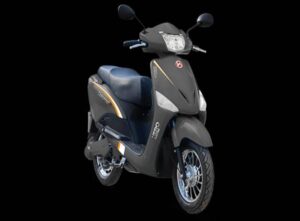 5. Ather 450X
Ather 450X was developed and manufactured in India, making it a complete Indian product. It has three different riding modes, including adjustable attributes. Its super 3300w battery churns up massive levels of power that helps in speeding up to 80kmph with an average of 65kms if fully charged. Its stylish body gives it an incredible look, making it hard to look away.
6. Bajaj Chetak EV
The Bajaj Chetak EV is also an Indian product, relaunched in 2019 as an electric scooter. It has a battery of 3000w that can be fully charged in 5 hours and can speed up to 85 to 95kms. It comes with a 3-year warranty which makes it the best option in electric scooters currently.
7. Detel EV
You don't need a license to buy a Detel EV so that anyone can buy it. It has a 250w motor which keeps 25kmph, the base speed of the vehicle. But once fully charged, it can #go up to 60kms. It's a lightweight and compact scooter that comes with a 3-year warranty on the battery.
8. TVS iQube
TVS has made its comeback by stepping into the electric scooters market. The TVS iQube has an extensive battery of 4.5kW that ensures a range of 75kms after being ultimately charged and guarantees 78kmph. However, the model is unavailable all over India, but the company has promised to launch it soon.
9. E Pluto 7G
It is one of the best options in a 1500w BLDC motor that gives a range of 65kmph. It has a 2.5kW battery that can generate a speed of over 100kms, making it the best option. It also has a superior suspension system that gives it a tag of a good city ride.
10. Hero Photon
It is a product of Hero Electric, which has a battery of 2.7kW that can charge within 4 hours. It can give a mileage of 110kms once fully charged, and the company also provides a 4-year warranty. Its 1000kW power motor will give you an acceleration of 48kmph. A scooter having a brand name with a slinky price is for you.