Are your deadlines messing up with your health and household chores? Do you often get tired after work and end up with no time left to  take care of your home. Sometimes, it gets difficult to look after your home and work at the same time, especially if you are living alone. But what if you're having a family or imagine friends gathering at your place and unfortunately, you're the only host? Here we are, bringing you some of the best appliances that are time-saving, budget-friendly, and will ease your work & mind.
1) Robot Vacuum Cleaner.
Can't make out enough time for a cleaning because of your tight schedule? Robot Vacuum Cleaner is here to save you.  With just the click of a button, your house will be clean in a few minutes. It will clean all the dust on floors and furniture alongside mopping the floor. It has an amazing sensor that will keep it away from obstacles, wires, and stairs. It  principally has a 2000 mAh battery which lasts for about 100 minutes.  Additionally, you can also connect it with your devices through Wi-Fi or with AI's such as Alexa and Google Assistant for smooth handling.
2) Dishwasher.
Had a busy day and  too tired to do the dishes? A dishwasher can become handy in that case. There is no needfulness to keep on scrubbing the utensils by using your hands. All you need to do now is to place them in the dishwasher and Ta-Da! Your dishes will come out rinsed, cleaned, dried, and sparkling.  Most importantly, it will save your time, water, and detergent all at once.
3) Induction Stove
A budget-friendly, time-saving and heat-free stove is all you need in your kitchen. The food cooked through induction gets 90% of the heat generated compared to gas which gives about 40-55% only, thereby making it more efficient than gas. It will keep your kitchen  cleaner and sorted out, saving you from all the sweating that occurs while cooking. Besides, if you are a student, then it's the best choice for you to use it so that you are free from the thought of buying and refilling gas cylinders  and it eventually saves time with fast cooking.
4) Smart Wi-Fi Instant Pot
The smart instant pot will help cover so many things for you. You can use it as a pressure cooker, rice cooker, steamer, or cake-maker. Some of its features are:
Easy to connect to apps and hence control the settings
Alexa-friendly
Easy to use
Compact and Stylish
So, bring home this multi-tasker and save space, time and money.
5) Vegetable chopper
Here's some good news for you all. Be glad that there will be no more tears while chopping onions. The Vegetable chopper will slice and chop all the complex ingredients and save you from cutting fingers or shedding tears. It comes in manual  as well as electric forms so that you can buy according to your preferences. Above all,  it saves your time and gives you finely chopped vegetables in just a few seconds.
6) Soup Maker
It's not a kitchen essential,  yet it will save a lot of time, stress, and even washing up. Traditional soup recipes need lots of effort like chopping, simmering, blitzing, etc. but the soup maker can make the process easier and lighter. It  avoids the issue of overspill and dry burning, which means that you can leave the soup while it's cooking, like a slow burner. Its  in-built blade  facilitates in reducing the chunks down according to  your requirement.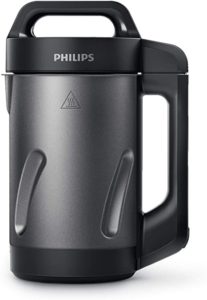 7) Egg Boiler.
Boiling eggs does take time and can make you late for work  making you bound  to skip meals. And if you are an eggetarian, then this appliance is a must for you.
Egg boiler can ease your work with just a touch and give you almost 7-14 eggs boiled in just a few minutes. You can also select accordingly how hard or soft-boiled eggs you want them to be. Plus, it automatically gets turned off after the eggs are cooked.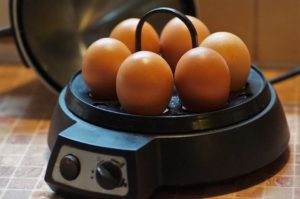 8) Coffee Maker
If your day starts with a coffee, you should get a coffee maker for a smooth and leisurely morning. It's  reasonable, a time saver and more convenient than buying yourself a coffee at a regular café. It will be  of great help if you are having guests come over at your place. Become your own barrister and try out different types of coffee at your home.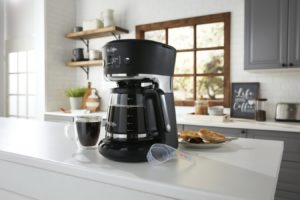 9) Electric Handheld Full Body Massager
How does a body massage sound after a hectic day at work? Relax your muscles and  get your mini massage session done at home with the help of an electric handheld body massager. It is known to improve your blood circulation and  hence keeps your mind and body at ease and relaxed. Essentially, It comes with five removable massage heads, which can be changed according to the needs and it can be used on the shoulders, neck, waist, thighs, hips, and lower abdomen.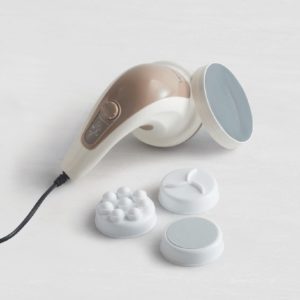 10) Bluetooth Electric Smoker
Barbeque parties sound fun to each one of us, right? Now you can have it in just a few clicks without any fossil fuels to burn. Yes, you heard us right! The new Bluetooth Electric Smoker  uses electricity to generate smoke and you can control it by installing an app on your phone or laptop. So, get started and revolutionize your kitchen with this appliance and have smoked meat and vegetables anytime you want!