1. LPWANs
Low Power Wide Area Networks (LPWANs) is a new feature in IoT. By providing long-distance connectivity to small, inexpensive batteries that last for years, this technology family is designed to support large IoT networks packed over large industrial and commercial campuses. LPWANs can virtually connect all types of IoT sensors – simplifying multiple applications ranging from asset tracking, environmental monitoring and facility management to residential identification and logistics monitoring. However, LPWANs can only send small data blocks at a lower cost, so they are best suited for use environments that do not require high bandwidth and time-sensitive.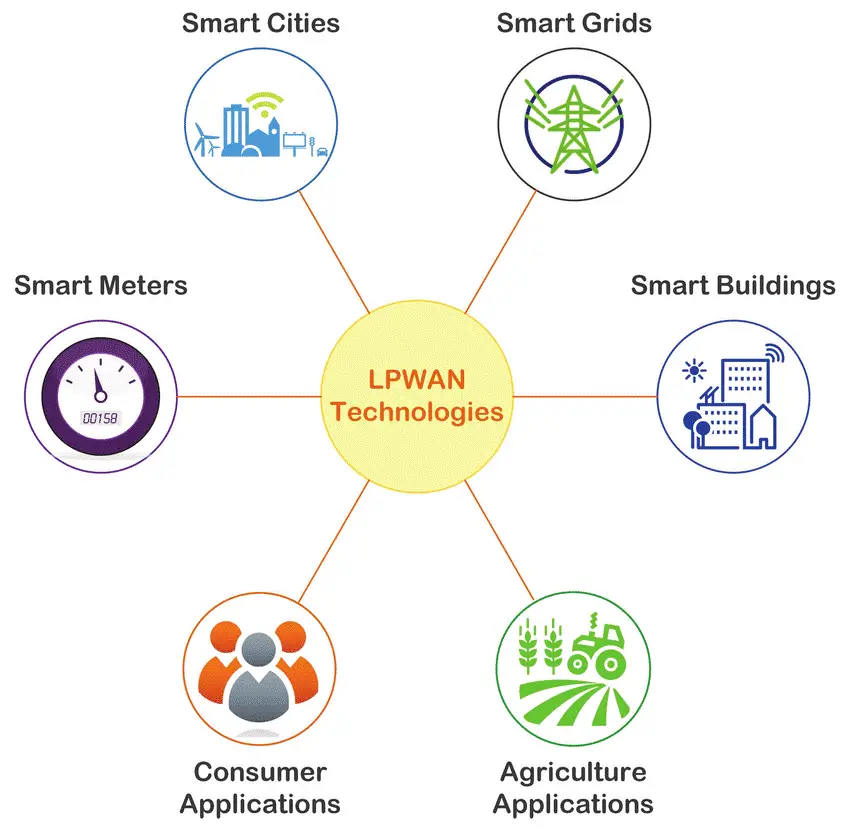 2. Mobile (3G / 4G / 5G) 
Well-established in the consumer mobile market, mobile networks offer reliable broadband connectivity that supports a variety of voice calls and video streaming applications. On the other hand, they set the highest operating costs and energy requirements. Although cellular networks do not work on most IoT systems powered by battery-operated sensor networks, they are well suited to certain operating conditions such as connected vehicles or shipping and transport management. For example, in-vehicle infotainment, traffic route, driver assistance systems (ADAS) compatible with aircraft telematics and tracking services can all rely on ubiquitous mobile connectivity and high bandwidth.
3. ZigBee 
ZigBee is a short, low-power, wireless standard (based on IEEE 802.15.4), commonly used to extend coverage by transmitting sensory data to multiple sensor nodes. Compared to LPWAN, ZigBee offers higher data rates, but at the same time, much less power due to messaging configuration. Due to its short physical length (<100m), ZigBee is best suited for medium-sized IoT applications with an even distribution of nodes nearby. Typically, ZigBee is compatible with Wi-Fi with a variety of flexible use cases at home such as smart lighting, HVAC controls, safety and power management, etc. – use home sensor networks.
4. Bluetooth And BLE
In the case of Local Area Networks, Bluetooth is a short-distance communication technology widely used in the consumer marketplace. Bluetooth Classic was originally intended to exchange data between point-to-point and point-to-multipoint (up to seven slave nodes) between consumer devices. The actual targeted application was to replace the peripheral cable of the PC as printers, mice and keyboards. Bluetooth Low-Energy or BLE is widely integrated into fitness and medical wearable devices (e.g., smart watches, glucose meters, pulse oximeters, etc.) and Smart Home devices (e.g., low-power BLE design makes it a good choice for these types of consumer apps as it also allows interaction with mobile devices and gateways.
5. Backscatter Networking  Data
Backscatter Networking  Data can be sent with the lowest power consumption technology in the Backscatter network. This is ideal for small communication devices, and is especially important for applications where wireless signals are in full capacity and there is a need for simple IoT devices such as sensors and trackers in small offices and smart homes.

6. Software-Defined Radio (SDR) 
Most of the signal processing in radio programs will go from chips to software using SDR technology. SDR technology enables radio to support a wide range of frequencies and regulations. This technology is new and available for a long time but has never been removed as it is expensive compared to using chips. SDR will enable support for legacy agreements and new agreements will be enabled through software development.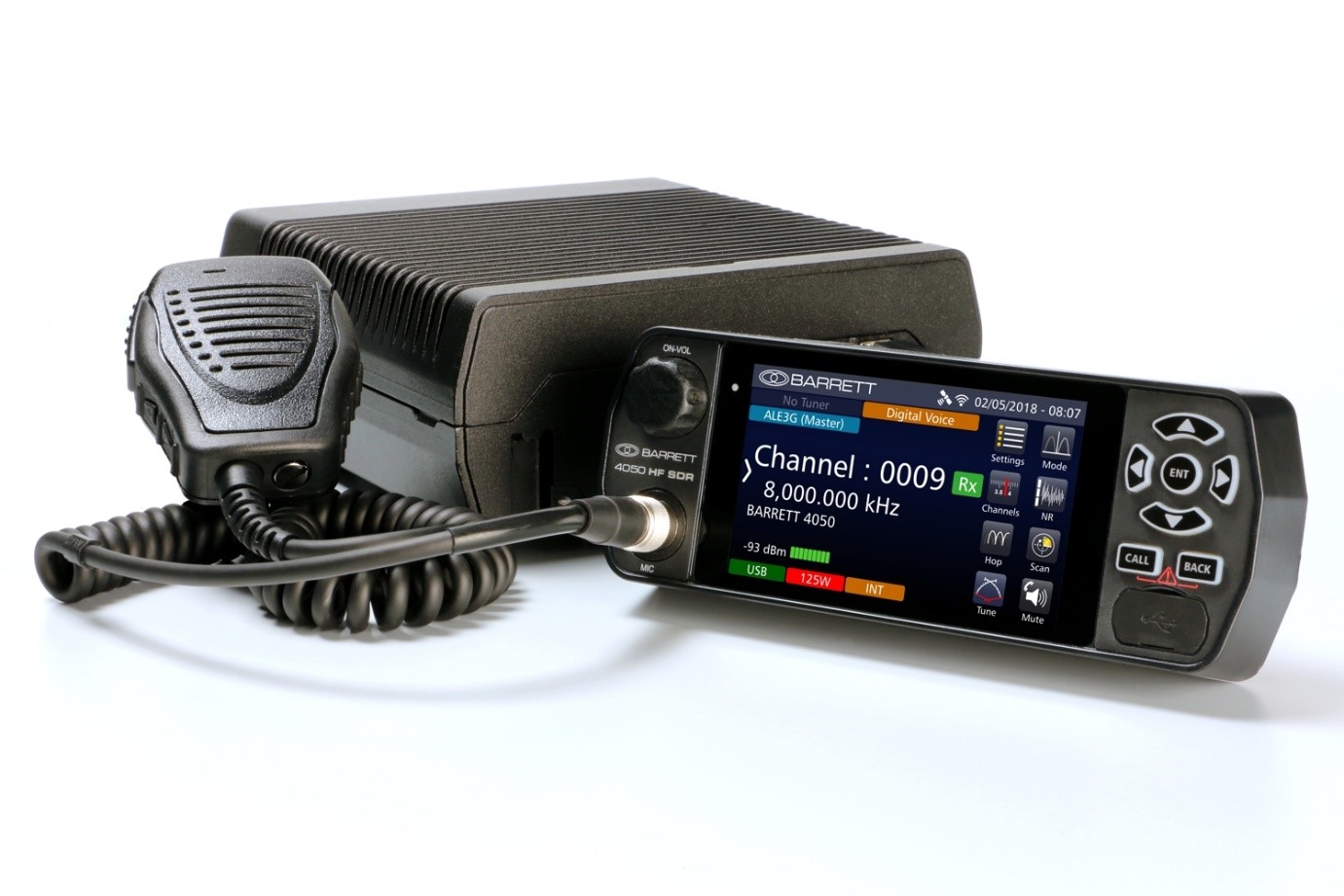 7. The Car Goes Everywhere (V2X) Wireless 
Both standard and self-driving vehicles will need to be self-contained, as well as road infrastructure. This will enable V2X wireless systems. In addition to exchanging information and status data, V2X can offer a host of other services, such as security capabilities, roaming support and infotainment. "The V2X will eventually become a legal requirement for all new vehicles. But even before this happens, we expect to see more vehicles meet the required standards," said Mr Jones. "However, those V2X mobile applications will need a 5G network to achieve their full potential."
8. Long Wireless Power 
The first-generation wireless power systems did not change the user experience that manufacturers had expected. In terms of user experience, the need to place devices in a charging area is slightly better than cable charging. However, some new technologies may charge devices at a distance of up to one meter or more above the table or desk area.
9. Nearby Field Connections
Near field communication (NFC) is very different from the other wireless technologies discussed in this article. The NFC communicates using shared magnetic fields shared between two coils, while all other wireless technologies emit radio waves. Because the NFC connects two coils connected by a magnet, the effective range is only one or two inches. The two coils combined actually form a transformer with a wind turbine.
10. Millimetre Wave Wireless
They operate at frequency range from 30 to 300 gigahertz by using wavelength from range of 1 to 10 millimetres. This technology can be used by wireless systems like Wi Fi, short range 5G etc.