A game making software is a tool that enables users to design and develop games for various platforms with an easy and comfortable interface. The game designing software tools come with a complete development kit to develop eye-catching video games for mobile devices, tablets, PCs, etc. However, there are many tools available that can be utilized by beginners and are available freely. But, some tools for game designing require it to buy with a specified amount to access extraordinary features. Let us see the game making software tools for beginners with their features.
Unity Game Maker


Unity is one of the best and portable game making software. This software tool enables users to develop 2D as well as 3D video games. It provides multiple features to users. This software offers online tutorials for new users and beginners. This software is compatible with Microsoft Windows, macOS, and Linux operating systems. Additionally, it also works o Xbox one and PlayStation 4. Also, it offers features like high definition settings, availability of asset store, modern experience, etc. This software comes with three packages, namely Plus, Pro, and Enterprise.
GameSalad


GameSalad is one of the top game maker software tools that develop games for iOS and Android. It has incorporated features like table & arrays, earn money by playing games, different subscription levels, education, entertainment, etc. Users get full rights of the game developed using GameSalad software tool. This software tool comes with three versions. The basic plan charges Rs. 1435.74 per month. The Home Education plan requires Rs. 981.60 per month. Lastly, the Pro plan needs a subscription plan of 2191.40 per month. The platforms like GameSalad Arcade, iOS game development, Amazon Kindle, and macOS game development are supported by this tool.
GameMaker Studio 2


GameMaker Studio 2 enables users to develop video games for mobile phones, tablets, desktops, etc. Users with zero coding skills can develop the best video game through this software tool. The programming language used inside the software is GML. Due to this, users can develop a game without any coding. Its features include multiple platforms support, regular updates, robust inbuilt features, analytics, inbuilt editing tools, etc. There are three distinct versions of GameMaker Studio 2. The Creator version charges Rs. 2191.40, the Developer version requires Rs. 5591.85, and the Console version requires Rs. 44961.47. This software is compatible with Microsoft Windows, Linux, macOS, iOS, and Android operating systems.
RPG Maker


RPG is an acronym for Role Playing Games. This software tool is one of the top 10 game maker tools used widely. This tool is specially designed for developing fantasy and action games. It includes a huge set of characters, tilesets, items, customizable characters & items, and graphics. Additionally, this tool enables users to sell their games developed, allows the use of photoshop, enhanced graphic functionality, better customization, a community of development, etc. RPG Maker software is available free with limited features. There are five other paid versions, namely RPG Maker MV, RPG Maker VX Ace, RPG Maker VX, RPG Maker XP, and RPG Maker 2003. All these versions require a paid subscription.
GDevelop

GDevelop is a widely used and a user-friendly software tool for designing video games. This software is an open-source tool. Its features include easy to use interface, a huge of shapes, customizable shapes, advanced utilities, effective tools for game design, better functioning, etc. Users do not have to pay any amount as it is free to use. They can access all features freely. This software is compatible with Windows, macOS, Android, iOS, and Linux operating systems. The games like 3D games, 2D games, poker games, etc. can be developed with a high-quality.
Unreal Engine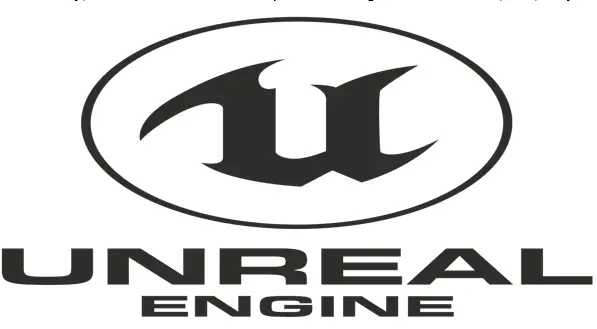 The Unreal Engine software tool is especially for professional use. All professions in game development use this software tool to develop 2D as well as 3D games. Additionally, there is no requirement of coding skills while developing the game through this software. It has incorporated a wide range of features like game previews, debugging, reloading, artificial intelligence, post-processing effects, blueprint system, etc. The Unreal Engine software offers learning material for beginners to learn the development and designing of the game. Additionally, this tool enables users to publish their games on Android, iOS, PlayStation 4, and Xbox One. This is available freely without paying a single penny.
Adventure Game Studio

Adventure Game Studio application for game designing and development is the best application for beginners. This software tool enables users to create and develop 2D video games. It includes a wide range of tools like an image-editing tool, a huge set of characters, rooms, objects, fonts, etc. This application is integrated with the Integrated Development Environment (IDE) to provide better environmental features. Users can use this software for non-commercial as well as commercial use. The most advantageous feature is it offers all features to everyone without any subscription plan. But, users should have the knowledge of scripting language for developing the logic.
Twine


Twine software tool for developing and designing video games is used widely. This tool includes extraordinary features based on programming languages like HTML, CSS, and Javascript. So, users do not require coding skills. The best part of this software is it is an open-source tool that enables users to use all features with paying a single penny. Twine software tool for game development supports Linux, macOS, Microsoft Windows, and Web application operating systems. There is also another version of this software, named Twine 2 based on the browser. This tool also has features written in HTML 5 and Javascript programming language.
Buildbox

Buildbox game development software tool that allows users to develop video games without any programming language knowledge. It requires zero coding skills. This tool offers users seven days of the free trial. Later, users have to subscribe to the application with %15 per month. The main feature of this tool includes image drop wheel, asset bar, options bar, editor, monetization options, sliders, scene editors, etc. Additionally, users can access more than 20,000 game assets, sound effects, and animations. This software is compatible to work with Microsoft Windows and macOS operating systems. The main part of this game is it offers the Creator Menu feature that allows users to create the skeleton of the game.
CRYENGINE
CRYENGINE is one of the powerful tools for developing and designing games. It incorporates multiple features that offer a comfortable interface to develop video games. It includes sandbox allowing users to create seamless worlds, rendering, physical simulations realistically implying physical properties, audio, realtime lighting, dynamic destruction, powerful particles, astonishing animation, access all platforms, fully-featured editor, etc. this software is compatible with Xbox One, Xbox 360, PlayStation 3, PlayStation 4, Wii U, Linux, and Microsoft Windows operating systems.