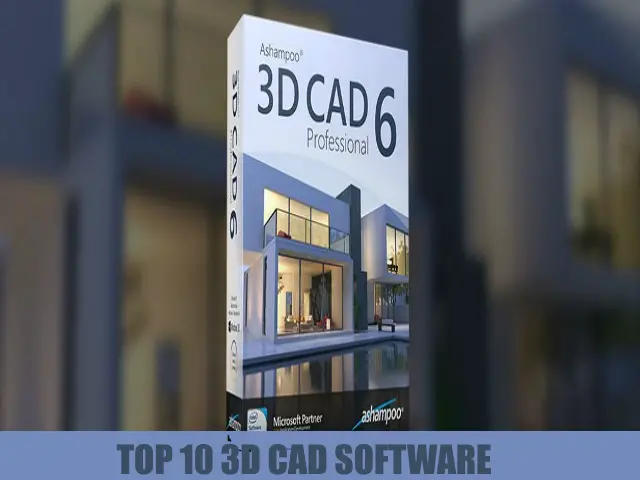 Today the world is seeing more number of technological changes coming up in the day to day life. And it was possible through digitally representing them. Due to an increase in digitalization, there is a need for increasing the work pace, which is offered by CAD software. Computer-aided design (CAD) makes it possible for speedy changes. 3D CAD modeling software helps you in redefining things in your way. Here are the top 10 3D CAD software you are going to see today.
1. Solidworks

Dassault Systèmes published this software. It is a parametric feature-based system which that offers a lot of features for reverse-engineering and design validation tools. Industrial project uses NURBS to create detailed curvatures by inclining flat structures gently. Resizing is a lot easier. Solidworks has three versions, namely Solidworks standard, Solidworks professional, Solidworks premium. The paid version has features such as photorealistic rendering, automated cost collaboration, even reverse engineering is possible. It has a price, and sadly, it supports Windows OS only.
2. AutoCAD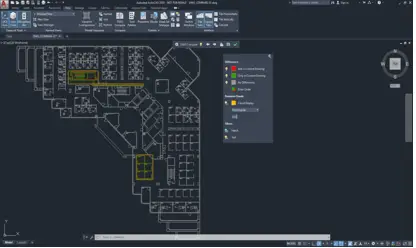 Autodesk is most convinient in publishing this software. This 3D CAD tool enables you to perform various design tasks. Without 3D modeling and visualization tools, it can provide 3D designs. Customization of AutoCAD increases productivity. The software is useful for professionals having experience who can program model algorithmically. Converted into STL files for 3D printing readily. It is available for students freely.
3. CATIA

Computer-Aided Three-Dimensional Interactive Application is the abbreviation of CATIA. It is tri-functional which acts as 3D CAD software, Computer-Aided Manufacturing (CAM) software, Computer-Aided Engineering (CAE) software. Windows OS supports this. Industries purposefully use this, which includes architecture, industrial equipment manufacturing, and automotive parts. It requires skills in advance to operate this software due to its advancement. It is collaborative to share product modeling, product designs. Since it is a professional tool, it is a paid version.
4. Inventor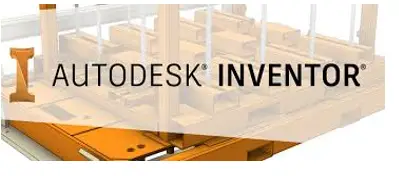 Autodesk developed it for engineers in mechanical, tooling creation, and product simulation. It can create solid digital prototypes. This is highly advanced software that is at its best. It is far advanced and used for many industrial purposes such as 3D designing, visualization, and simulation capabilities. Windows OS as well as macOS supports this. Due to its aid in designing visualizing and simulating a product before its made is awesome.
5. CREO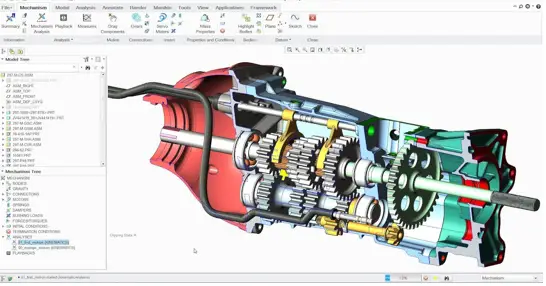 It was an innovative solution to most of the problems faced by designers to visualize their products. PTC developed this software, which brings advancement towards the future. Product engineers rely on it in order to improve quality and the time it takes to reach the market. It focuses on automation and building 3D prototypes. It makes us not so hard to interact with the 3D model modify on the basis of parameters. Even beginners find it easy to operate due to its flexibility. It is a paid version, but a free trial is also available.
6. OpenSCAD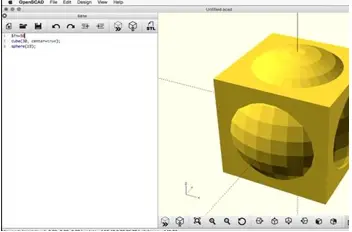 This is supported by Linux/UNIX, Windows, and Mac OS X OS. And it is free. It focuses on creating 3D models easier for everyone ranging from beginners to professionals. Its workflow is incredible, by allowing to make changes at any step is another feature to look for. This tool is similar to a 3D compiler wherein it read the scripts and renders the 3D models. It can create models in STL, OFF, and DXF file formats. It is capable of producing outcomes through two techniques, namely: constructive solid geometry (CSG) and extrusion of 2D outlines.
7. Fusion 360

It is named fusion 360 because of its overall influence on product development. It does this job so by creating a cloud-based network connecting other platforms to it. You can design from anywhere anytime due to its cloud-based services. You can create prototypes using the printing workflow. You can design and test the product within this. It can render realistic photo rendering, create animations, and simulation for testing the product with ease. This software is a paid version, but there is a free trial available.
8. FreeCAD

Mechanical engineering and product designing engineers use it extensively. It doesn't cost you any penny since it is open-source software. File formats, which includes STEP, IGES, STL, SVG, DXF, LBJ, IFC, DAE, and others are supported. It can design real-life 3D models, even varying sizes with ease. It is a parametric 3D CAD modeler. With parametric modeling technique, changes can be made without any fuss. Added to its customization features, experienced designers will find this software suitable to use. It is yet another CAD and BIM tool extensively used by industrial experts.
9. TinkerCAD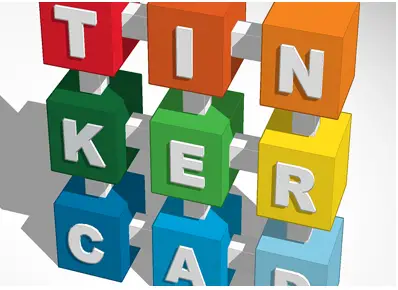 It has an extensive toolkit available ready since it is an open-source software. It is one of the browser-based 3D CAD modeling tool. Students and professionals prefers this to some extent. It is one of the solutions for product engineers for making 3D models at its best. It is a part of 123D apps available for free. With this software, it is easy to create 3D models with ease.
10. Moment Of Inspiration (MOI)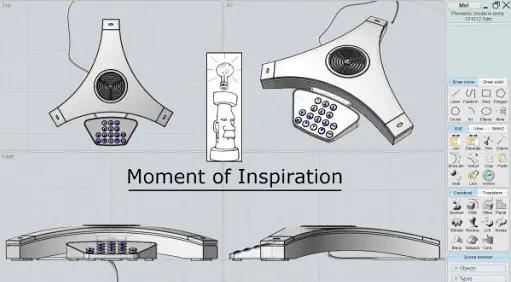 windows and macOS versions supports it. Specifically designed for 3D artists for visualizng 3D models. It is a fully functional 3D CAD software which can reduce complexions. With NURBS, it can work with curves. Due to its complex design the software handles all the areas leaving designing models to designers. It User-friendly UI added to its feature sounds a lot better. Even it can work with pressure-sensitive pens for using tablets. It is an essential tool to work precisely. Even beginners can handle with ease. It can create organic meshes for 3D printing. It is more creative in its way.