Use free computer antivirus software to protect your computer. Antivirus software protects your computer against malware and cybercrime. This type of software prevents viruses from attacking your computer. This software helps to keep your data secured. Protect your computer from all types of viruses and keep your computer healthy. Antivirus software will help to keep your computer at high speed.
1. TOTALAV

TOTALAV is a free antivirus software used in computers. This software scans all programs on your computer to remove viruses. This software will protect your device from threats. Get daily virus update through this software. An anti-malware engine is available in this software to protect all your digital data. This software scans and blocks viruses instantly before they attack your computer. This software can identify if your email and passwords are used in a data breach. An advanced web shield option is available too to protect your personal information from websites that steal them.
2. Norton

Norton is antivirus software that helps you to protect your devices. Maintain your online privacy through this software. Receive protection against phishing, malware, and online threats. Make sure your personal information is not transmitted through devices. Block cybercriminals from getting to know your information when you access public Wi-Fi. Move protection from one device to another when you are changing devices. Locate stolen phones easily using this software.
3. Panda

Panda is antivirus software that is used in computers. The virus detection rate is high for this software. It gives protection for Android and Mac devices. Protect your Wi-Fi network from hackers using this software. Scan external devices like USB using this software to keep the devices you use away from any threat. Monitor the usage of devices for your children.
4. Avira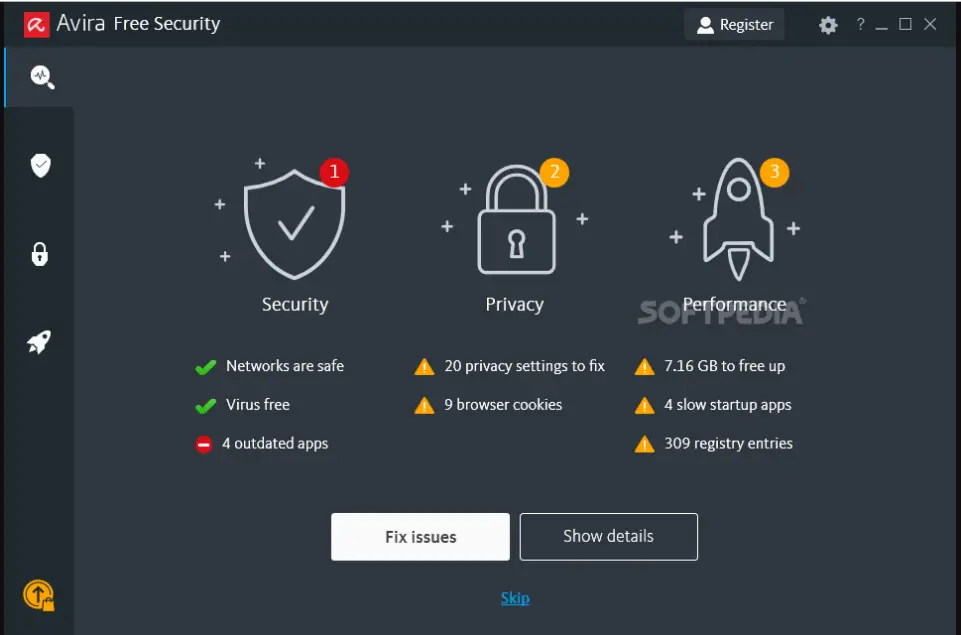 Avira is free antivirus software that will protect you from scams and identity thefts. Secure your online activities with the help of a free virtual private network that this software offers. Download this software for free easily. This software protects you by using fewer system resources. This software keeps your computer free of unwanted files to protect you.
5. PCProtect

PCProtect is a fast antivirus protection software that gives you internet security. The virus detection mechanism in this software updates itself automatically to keep everything updated. Depth system scan options are available to scan for any threats in your system. Stop any threat from coming near you as this software gives real-time protection automatically. Keep all passwords safely using the password vault feature in this software. Advanced firewall tools are available to prevent unauthorized connections from giving a threat to you.
6. BullGuard

BullGuard offers the best protection as antivirus software. This software contains a built-in secure browser that makes safe browsing possible through the internet. Deep learning and advanced machine learning algorithms of this software make threat detection very quick. Protect all your important information using this software. A home network scanner is available in this software to monitor all the devices in your house anytime.
7. Heimdal

Heimdal is a free antivirus software that makes cybersecurity solutions simple. Threat detection in this software is advanced as it uses Artificial Intelligence and Machine learning. Neutralize ransomware threats effectively with the help of this software. Get security for known and unknown threats. This automated software offers a unique overview of a unified dashboard. This software prevents data loss and is multi-layered with endpoint detection and response architecture.
8. Sophos

Get the best protection using Sophos antivirus software. Check for security risks and remove viruses using this software. Protect your network all the time with the help of such antivirus software. Free tools are available for you to try out how it protects your computer. Web filtering technology is available in this software to protect you from malware. Block unwanted web content and protect yourself from phishing attacks. This software works on both Windows and Mac operating systems.
9. Bitdefender

Bitdefender is an antivirus software that allows you to predict and detect threats immediately. The multi-layer protection that this software offers allows you to keep all your documents and pictures even when you are online for long hours. Anti-phishing protection is available to protect you from online scams. Bitdefender has a virtual private network to maintain your privacy on the web. It encrypts all Internet traffic to protect your presence when you're online.
10. Kaspersky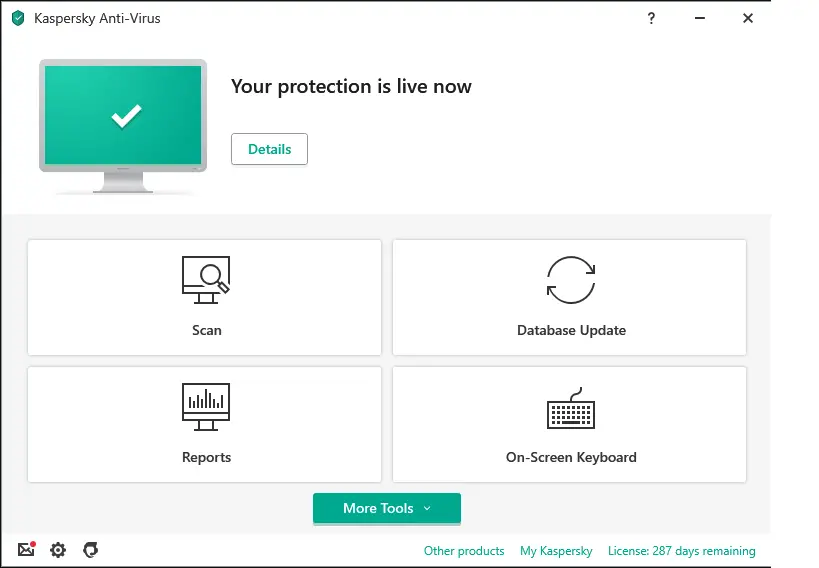 Kaspersky free antivirus software allows you to get the best security features online. Shield yourself from various threats online. Launch encrypted browser to shop online safely using your computer. Webcam hijacking is not possible if you use this software to protect yourself. This software detects unsafe public Wi-Fi automatically. Data leak protection is available as this software will notify you when you are online details get leaked.