Despite all the technological advances in the Smartphone industry, many of the cell phones today become prone to damages. After extensive research, the best precautionary step is to purchase insurance based on the spectrum of damages it covers. Besides insurance, here are some of the measures every responsible gadget owner should take to prevent common phone damages:
1. Damaging the screen: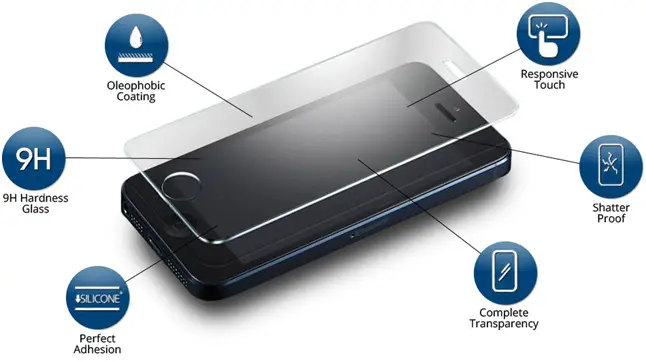 While the Gorilla Glass that are used as phone screens were built to be tough and resistant to scratching or shattering, this is the most common phone damage, something we all have witnessed on multiple occasions. There is no fix for this kind of damage. Your phone screen could survive a two storey fall only to shatter on a slip from your hands. The best way to protect your screen is to use tempered screen protectors, which are glass screen guards that give a pleasant feel and touch to your screen and provides a pleasing user experience. In the case of damage, this guard will take the fall and prevent your phone screen from doing so. These protectors can be easily found online at low costs.
2. Water damage:
Dropping a liquid on your phone or dropping your phones into a liquid is a common mishap and can happen to anyone of us. Your first reaction would be, to instantly shake the phone to get rid of the liquid or use a hair-dryer to dry it up. Both of these will further increase the damage to the Smartphone. The best way to avoid damage is to turn the phone off, remove the SIM card/s and SD card, and the battery if it is removable. Next, using a tissue or cloth, gently dab off the liquid. After you have carefully done so, pack the phone in an airtight bag filled with uncooked rice or Silica for 1-2 days. Only then should you attempt to turn the phone on again. Trying to turn on your phone earlier could result in excessive damage!
3. USB port damage:
We all want to remove our frustrations on our phone. Whether we are in a hurry or due to simple negligence, we tend to jam our phone charging cable a little too hard or in an incorrect manner, which causes damage to the USB port of our phones. This may bend or break the pins which will either make the USB port unusable or usable only at certain angles. The best way to avoid this is to always plug your phone with care, ensuring that the USB cable is inserted parallel to the slot and with the right side up (this is not an issue with some phones like the iPhone which have both sides of the port flat). A dirt-filled port could also make the port unusable which is why it is essential that you take precautions in keeping the port clean. You can do this with a thin strip of firm paper or toothpick carefully under sufficient light.
4. Power button failure:
Power Button to Volume Button is an app, which is compatible with most Android phones. It allows the user to set the volume button as a power button. Since power button failure has no definite cause, it is a good choice to keep this app installed in case the button starts to malfunction. Keeping your phone crevices free of dirt can allow this button to work more efficiently.
5. Damage to the body:
Everyone can damage the body of their phone due to excessive usage. This is why most people put covers on their phones, apart from their aesthetic purposes. Depending on how clumsy you are, choose the cover that provides adequate strength and effective protection. Flip covers to protect the body and the screen are useful but can be annoying to use. One of the toughest covers is the Spider case, which you can purchase online and can fit almost every phone. It is a double layered phone case and comes with a raised lip around the screen to protect it.
6. Home button failure:
Another common button failure, especially for iPhone users, is the home button. The best thing to do if your iPhone's power button fails is to enable the Assistive Touch under the Accessibility option, which is essentially a virtual power button on the screen.
7. Battery failure: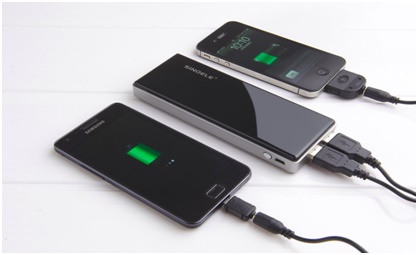 It is a common misconception to think that leaving your phone in charge long after it reaches 100% (or fully charged) will spoil the battery. Similarly, it is also wrong to charge the battery to its maximum capacity then recharging only when it is already drained is better. In fact, it is quite the opposite. So keep charging when you have the time and do not get too paranoid about unplugging it when it is already fully charged. Another important practice is to never leave your phone in places with high temperatures, like your car, for an extended period. This exposure to hot environments is very harmful to your battery and might even cause an explosion. The battery of a Smartphone has an average lifespan of one to two years, so it is always advisable to buy phones with a replaceable battery if possible.
8. Camera lens damage:
Nowadays, the quality of the camera has become a selling point for many phones, and a buyer pays a significant amount for the camera alone! Hence, it is necessary to pay attention to the maintenance of the lens and protect it from scratches. A good practice is to clean the lens with a microfiber cloth or to use an alcohol-based cleaning solution. Never blow on the lens with your mouth as saliva particles may cause damage. Depending on the Smartphone you use, a camera lens cover is also available for purchase online.
9. Unresponsive touch screen: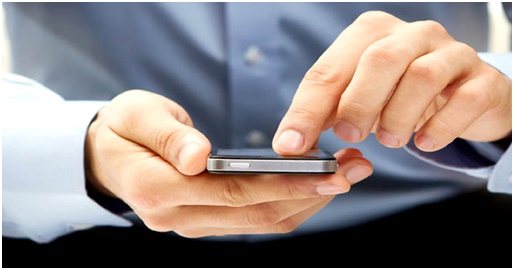 There is nothing you can do to avoid the unresponsive touch screen problem. The touch screen of your Smartphone may become unresponsive randomly, for a short duration or even permanently. You can try restarting your phone or remove the screen guard to try to get the screen work again.
10. Virus threat: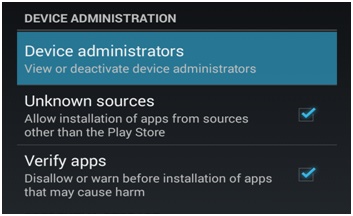 Malware attacks on your phone can render your device completely useless in the worst cases!
Installing software updates on time, downloading apps from the official Play Store or App Store, setting the Device Administration to prevent installation of apps from unknown sources, are some of the precautionary measures each phone user should take. It is also essential to make sure you download content from trusted websites and do not click on misleading adverts. Keep an antivirus installed on your phone (most of them are free).