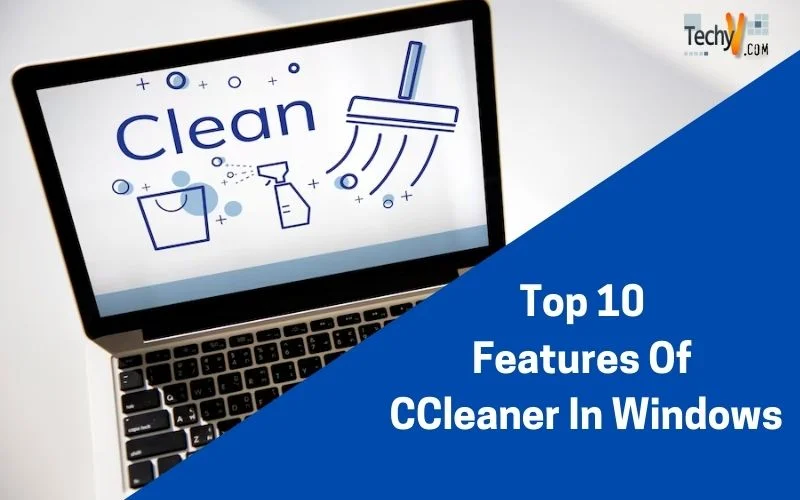 CCleaner is a tiny, efficient application for Microsoft Windows PCs that cleans away the junk that builds up over time, such as temporary files, broken shortcuts, and other issues. CCleaner safeguards your personal information. Here are the Top 10 Features of CCleaner in Windows:
1. Get A Speed Boost Right Away
 Computers are prone to slowing down over time. It's not because of the hardware; it's because useless apps collect over time and often run in the background without your knowledge. Changes to the registry that are no longer required may be made, and your cache file may increase, slowing your Internet response. Cleaning up all these redundant, and unnecessary files provides an immediate performance increase, allowing you and your team to be more productive.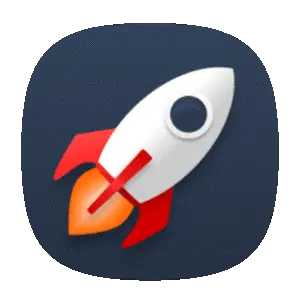 2. Makes Your PC Last Longer
 According to third-party polls, most businesses replace their Windows PCs every two to three years. A damaged registry, on the other hand, can cause a computer to slow down or not start up at all over the course of two years. It can even result in irreversible harm in rare situations. Regular usage of the CCleaner registry cleaner resolves these issues and extends the life span of your machine by up to a year. That implies your computer hardware costs will be reduced by 33%!
3. Reduces The Amount of Money You Spend on IT Assistance
 Corrupted registers can create major issues, resulting in significant downtime and high support expenses. Your support staff may need to do a complete re-install and restore data and settings in some situations. Using CCleaner regularly can assist prevent unplanned downtime while also lowering support expenses. It's one of the most user-friendly registry cleaners on the market, with a corporate license available at a low cost. And, thanks to CCleaner's backup and restore functionality, you'll always be secure – no chance of unintentionally deleting something important. Using CCleaner regularly may decrease your IT support expenses in half, saving you thousands of dollars every year.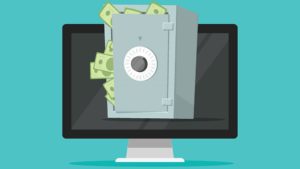 4. Flexibility To Select Cleaning Times
 You may set cleaning periods so that CCleaner cleans and repairs at certain intervals. This isn't a novel feature—Anvisoft Cloud Booster and other high-quality tune-up tools already offer it—but it's a nice one.
5. Startup And Drive Wiper Tools
 The start-up utility allows you to limit the software that runs when your machine starts up, decreasing boot time. The Driver Wiper safely overwrites erased files, making them very impossible to recover. It's a function that comes in handy when it's time to delete sensitive information.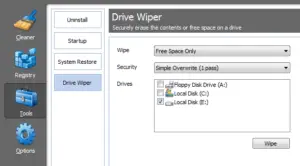 6. Driver Updater Feature
 Driver Updater can detect and update over five million distinct drivers for almost 350,000 different hardware devices, preventing issues and errors and enhancing your PC's overall performance. It quickly scans your computer for outdated drivers and informs you of the results. Furthermore, Driver Updater organizes all your drivers into one program, so finding and updating drivers is no longer a burden; no one wants to spend time scouring their PC or odd websites to discover and update drivers one by one. It's as simple as launching CCleaner Pro and utilizing the Driver Updater tool to update all your PC's drivers. It takes care of the grunt work, so you don't have to. Even better, you can roll back an upgraded driver to a prior state.
7. Keep Your Information Safe and Confidential
 Most businesses recognize the need of having consistent document retention and deletion policy, both for privacy and compliance reasons. Is a file truly erased from the computer when you delete it properly, or does it remain in the cache? You might be exposing your firm to needless document reviews that you have already properly destroyed. Cleaning your computer regularly ensures that what you've erased is truly gone. CCleaner also protects against the negative consequences of employee usage of unlicensed software, which slows down the computer and clutters the registry.
8. Maintain Control Over Your Working Environment When Telecommuting
 Because of outsourcing or starting a telecommuting program, more firms are expanding their networks beyond the four corporate walls. This increased degree of openness has a lot of benefits, but it also puts the network at risk. Because your IT staff has less control over those external machines, illegal programs, system modifications, and yes, registry changes might inadvertently enter your network, causing difficulties. Regular network monitoring and the usage of CCleaner can help you maintain control over your IT environment. CCleaner is also affordable enough to apply to all computers, including remote ones, thanks to the low business license costs.
9. Find Duplicate Files
 The Duplicate File Find function of CCleaner is another useful feature. It can scan your hard disc for duplicate files and directories. If you're running out of space on your hard disc, locating and removing duplicate files will help you free up some space. Select Tools -> Find Duplicate to use this functionality.
10. All Your Essential Tools at One Place
 The majority of CCleaner's useful tools are all in one place. The Disk Defragmenter, Storage Sense, and start-up apps in Windows 10 are all situated in various parts of the operating system. You also receive Drive Wiper, a program that, according to CCleaner, deletes unnecessary, sensitive data permanently.