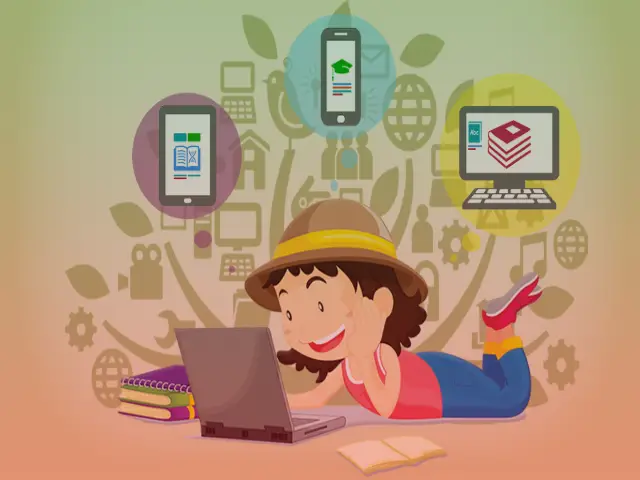 Technology is taking place in every field. In education, technology is playing the role of a boon. By reducing paper use to making things visualize and more understandable technology has been very helpful. As we know knowledge is a necessity for us. We can see many examples, where many dropouts, have become successful in their life,  it's because they have knowledge about something, they have confidence, imagination, creativity, planning, they were eager to learn new things, they never stopped learning and trying even after failing so many times.
They worked hard and proved that to be successful you just need to work hard. They struggled through their hard times, they were facing a lack of sources. But in today's day, technology has made it easier for us to learn about things, as we know we can learn new things of all around the world, via the internet, but we can't keep exploring and abstracting the useful and important contents for our notes.
To overcome this problem, developers have developed many educational and learning apps, from where you can learn new things, access 'abstracted and useful data' only and prepare for different examinations. We are going to tell you about the 10 best educational apps that can help you to achieve your goals and make you learn new things and gain knowledge.
1. Byju's Learning App
This is India's largest learning app for school going students and students who are preparing for competitive exams like NEET, JEE, CAT, IAS, GRE etc. It provides high-quality video lectures from India's best educators. It uses art technology for visualization. It has 16M+ users and 600+ members including top lecturers and they are making it more interesting and effective.
The main purpose of this app is to make students fall in love with learning and they have always been trying to make learning and education fun for students. This app is for everyone, it does not matter if the student is slow or average. They try to make their videos lectures fun as well as effective and full of contents.
They also organize chapter wise tests and then after analyzing your test results, they improve their performance and do further planning. They prepare students according to their syllabus and level of boards(state level, CBSE, ICSE). They provide videos for competition exams, by top scorers and organizes test series and mock tests. Byjus's have been awarded by many titles in previous years.
2. Unacedemy Learning App
It is India's largest online learning platform. India's top 6.5k educators have shown interest in this. It has 1M+ users. The purpose of this app is to provide tutorial videos on every possible topic of competitive exams like civil services, banking, NEET, JEE, GATE, IES, railways, CAT, GRE, CLAT etc. It also helps students to improve their communication skills, writing skills, and knowledge.
It supports multiple languages. It also helps students to improve their programming skills, management skills, personality development and prepare them for placement and interviews. Their purpose is to deliver the best and useful contents. You can even download video and watch it later offline.
3. Udemy-Online Courses

Udemy tutorials website released their app for providing video lectures for multiple courses like programming, personality development, designing, writing, physical activities etc.. their main purpose is to make students learn new skills and making their career better. They have 24M+ users. They have 80k+ videos on 2k different topics, which includes coding, PD, Photoshop, machine learning, AI and many more.
It has both free and paid courses. You just have to enroll yourself and you can fetch contents for an unlimited time period. Udemy has 35k+ educators and they teach in 50+ different language. You can download the video as well as audio lectures. It supports many international languages as well.
4. NPTEL Lite
National Programme for Technology Enhanced Learning(NPTEL)is an initiative of IITs and IISCs. It provides online courses for engineering, science and humanities streams. This the best platform for engineering students. They provide free online courses. They have top lecturers from top seven IITs and IISCs.
All you need to do is to sign in and log in your account and apply to courses you want to learn. It takes less storage of your device. You can watch tutorial videos online or you can download the videos to watch them later. You can discuss the topic with professors via a live chat facility.
They provide free learning contents and gives assignments after the completion of lectures, after submitting your assignments, your report card will be sent to you. After completing your classes on the enrolled courses, an examination will be organized and based on your performance a certification will be provided which will help you further.
5. Kindle
Amazon mobile LLC launched a Kindle app to read books on your phone or tablets. You can enjoy over millions of Kindle books, magazines or newspaper like The Daily Mail, The Spectator, The Economist, The Guardian and many more. The books come in high resolution and best quality images. You can read free e-books.
You can shop for the best selling and newly released books also. It has a built-in dictionary, through which you can know the meaning of words while reading. You can sync your e-books, and start reading your books on other devices, from where you left off. You can add bookmarks also. It allows you to read the first chapter of the book before you buy. You can adjust font size, brightness. The theme, background color, and orientation etc.
6. GeeksforGeeks
The website GeeksforGeeks.com launched their app for their users. They provide abstracted and important contents for the students, to read. You can read articles online and also you can download it to read later. They support day/night theme. You can share the article with your friends.
They also provide articles to improve your soft skills for interviews. This app is made for computer science student and is the most preferred site for learning on google. They provide the best explanations and solution on various topics of computer science.
7. Curiosity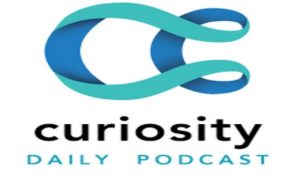 The website curiosity.com launched their app on play store. The app is open to all the topics and you can read articles and watch videos for every possible topic. You can search 5K+ articles over 1 million videos by the best educators. you can follow your favorite categories to get more contents. Currently, this app is available in English only. You can sign up to access all the features. They have the best graphical view and HD quality video lectures.
8. OpenStax
It is a non-profit organization which provides quality learning and educational materials for students. They produce and provide easy to study and error-free textbooks for students. It is developed by Rice  University and supported by several philanthropic foundations. You can find the contents of every newly released textbook, you can search the books, chapters, topics with bookmarks. You can make notes and share them with your friends. You can download a pdf format of your favorite book or the book you need.
9. Gradeup
This app helps their users to prepare for competitive exams like banking, SSC, NEET, JEE, GATE, CAT etc. .this app is mostly preferred for preparing for banking exams. They provide you study material for all the exams and clear all the doubts.
You can read posts and articles, and solve previous years question papers and daily quizzes. You can analyze your report cards and get notifications for upcoming exams. This app is currently available in English and Hindi. You can even upload your posts and leave comments. You can follow your Facebook friends on grade up.
10. Current Affairs and Daily General Knowledge Quiz
Textbook.com presents their app for fastest current affair and GK quiz. This is the most used and top-ranked app for current affairs and the daily quiz. This is the best app for preparing GK and current affairs. It supports Hindi and English languages. They provide daily news, general studies, the Indian and global news update on daily, weekly and monthly basis. You can take quizzes on daily, weekly and monthly events.
You can read all the loaded contents and material later offline. You can save your articles to read later. It is designed with multiple features to help you with your examination. They keep their contents abstracted so that you can get more and important information only in less time after that you can take a quiz on the just read article. The contents are created by experts and are absolutely true.