1. Khan Academy
Khan Academy is undoubtedly one of the best online sources and applications in the educational field created in 2008 by Sal Khan. Besides offering a wide range of courses for students of all ages, it also carries the perk of being absolutely free as it is an American non-profit organization.
This organization provides short lessons in the form of instructional and interactive videos on its app and on YouTube as well. They offer various subjects(math, science, engineering, grammar, finance, history, and social science) and professional courses such as economics, AP courses, and  test preps. It also made all resources of study materials available for students for free which include, supplementary practice exercises, practice quizzes, worksheets, etc. You can also have access to the videos by downloading and bookmarking them.
2. edX
edX is the best educational app for university-level professional degrees and courses established in May, 2012. It is an online platform of non- profit organization which provides some courses at no charge. It had been purchased by the educational technology company on June 29, 2021.
edX offers so many online courses in over 30 subjects, including computer science, business & management, math, blockchain, language, law, etc. The platform now even offers masters and Ph.D. programs from the world's best institutions such as companies like Microsoft and universities like Harvard and MIT. They provide a mobile friendly app and website with over 30 million users.
3. Duolingo
Duolingo is a famous American language learning, editor's choice mobile app and website launched on 30 November, 2021. It is the best option for a language geek who wants to learn foreign languages like English, Spanish, French, German, Italian, Russian, Greek, Korean, Russian, Irish, Swedish, etc.
The platform is used by over 300+ million users with more than 30 different languages to offer. You can learn essential words, phrases, and sentences in 5- minute videos, and you can also brush up your skills in vocabulary and grammar. Besides learning fact, it also motivates students by exciting options of setting daily goals and customized learning paths.
4. Quizlet
Quizle is an American multinational company specially designed for creating and developing tools for studying and learning, founded in 2005. It has the best audio pronunciation of any app. The platform successfully has over 50 million active users.
The platform offers exciting learning tools like flash cards, matching games, electronic practice assessments, and live quizzes, as well as different types of testing features, including true & false questions, MCQs, and increasing difficulty levels based on user's performance. It is best known for foreign language study.
5. Coursera
Coursera is an American online course provider app and website, founded in 2012 by Stanford university's professors. It offers best online courses, certifications, and degrees in various career- oriented subjects and courses an affordable price and comfort of home.
It collaborates with 200+ top universities such as Yale, IBM, the University of Michigan, etc., for offering courses such as art, photography, mechanical engineering, biology, designing, and many more exciting subjects. The platform also offers certified courses from world-class industries like Google, IBM, and Facebook.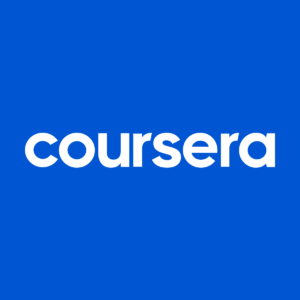 6. Udemy
Udemy is a great American open online course provider that can sharpen your skills and knowledge in courses like python, java, personal development, yoga, and much more, founded in May, 2010. It offers both free and premium courses according to your interest, and you can also access the offline system anywhere and anytime by downloading.
The platform is used by more than 40 million students. It also benefits in improving job-related skills and technical certifications. With both free and premium lessons, it offers approach on some demanding skills like graphic designing, video editing, search engine optimization, creative writing, and much more.
7. Evernote
Evernote is a specially designed app and website for different educational purposes including note- taking, organizing, task management and archiving. It was developed by Evernote corporation by June 11, 2020. You can access note-making without using any paper-pen.
The platform allows users to use unique techniques of creating notes in the form of drawings, photographs, audio, and even saved web content. You can also add reminders, photo content, documents, voice recordings in your notes and store them in notebooks, and can also tag, annotate, edit, research, attach and export them.
8. Unacademy
Unacademy is an Indian educational company founded in 2015. It was created initially as a YouTube channel, and now it has a strong network of 18k teachers who teach school and university students as well as prepare students for several professional and educational entrance exams. It offers a wide range of classes, both accessible and via subscription
The platform offers live classes for students so they can get a better experience of learning and can put their doubts and clear them simultaneously. In case You ever miss any live lesson, you can also have access to offline classes by downloading them and can watch them anywhere and at anytime.
9. Byju's
Byju's is an Indian multinational private educational company founded in 2011 by Byju Raveendran and Divya Gokulnath. It is one of India's largest educational technology companies as it is valued at over 16 billion as of June 2021. It offers a quality of education for K-12 students.
The platform offers accessible, engaging, effective, and personalized learning for students. the app provide videos, interactive and teachers for bringing the concepts to life.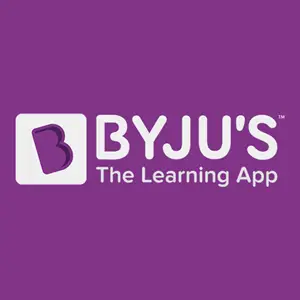 10. Vedantu
Vedantu is an Indian online educational platform founded in 2011. Here, educators provide online tuitions to students in a  virtual learning environment named whiteboard audio-video environment.
The platform offers quality education for high school and college students. Every month, over  1million students study online on Vedantu with India's best teachers who come from strong academic backgrounds. They also have a two- teacher approaches with gamified learning features including quizzes, leaderboards, and rewards.