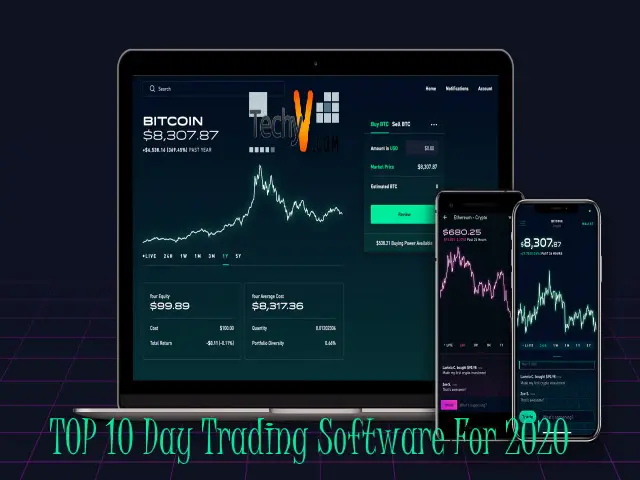 Day Trading software is a tool that enables users to buy and sell stocks within 24 hours. The day trading software is used by many people who are interested in trading stocks daily. There are various advantages of day trading. The people who want the freedom of location can tend to day trading. Day trading enables people to work from anywhere and anytime. Along with advantages, there are some challenges or risks for day traders. In day trading, there are very few chances of guaranteed income. Another major risk is many people may get addicted to day trading. Let us see the top ten-day trading software tools with their features.
TD Ameritrade:
TD Ameritrade is one of the top day trading software tools. This tool incorporates multiple advanced features that make trading easier for its users. Users can track their investments, trade stocks, ETFs, explore integrated charts, set up price alerts, access watch lists, real-time quotes, a large number of indicators, access market news, etc. This trading software is the most powerful platform for users that offers access to multi-leg options, future, forex, multi-touch charts, technical indicators, live text, screen sharing, and many other advanced features. However, this application does not charge any commission fee.
Interactive Brokers:
Interactive Brokers is another top day trading software tool. This tool offers a client portal. In this portal, users can check quotes, place traders, see the account balance, key performance metrics, funding, reporting, and many other actions. Another feature offered by this tool is Ask IBot. This feature also provides all information related to quotes, placing orders, and other information. This application is compatible to install on Android and iOS devices. There is another most powerful feature called the flagship platform. This feature is specially developed for active traders and investors. It includes algos & trading tools, a library of tool & asset-based trading layouts.
E-Trade: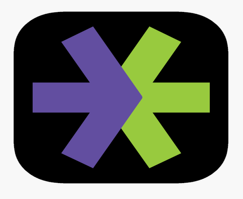 E-Trade software for day trading is a powerful tool and is used by many traders and investors. E-Trade software tool is compatible with Android, iOS, Amazon Fire, and Windows mobile devices. This trading tool offers various advanced features, like market activity, headlines, stock alerts, setting quotes, price highlights, etc. Additionally, it also incorporates a user-friendly dashboard, real-time streaming of quotes and charts, portfolios with sortable data, watch lists, stock filters, market news, stock alerts, account notifications, money transfers, and many other features. The other extraordinary feature of this tool is it has a barcode scanner, which aids users to scan products and acquire their information.
Charles Schwab: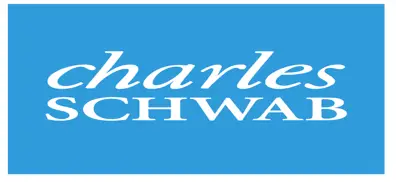 Charles Schwab is another best and powerful trading tool for people who desire day trading. This tool enables users to stay on the top of the markets and offers modern layout, research, trading, account management, and many other services to trade effectively. The other features offered by this tool is it enables users to manage accounts with higher security. Users can trade stocks, ETFs, mutual funds, and regulate multiple orders. Additionally, users can view or cancel orders. Charles Schwab trading tool allows users to get breaking news instantly, view market data in real-time and offer research opportunities, etc.
eOption: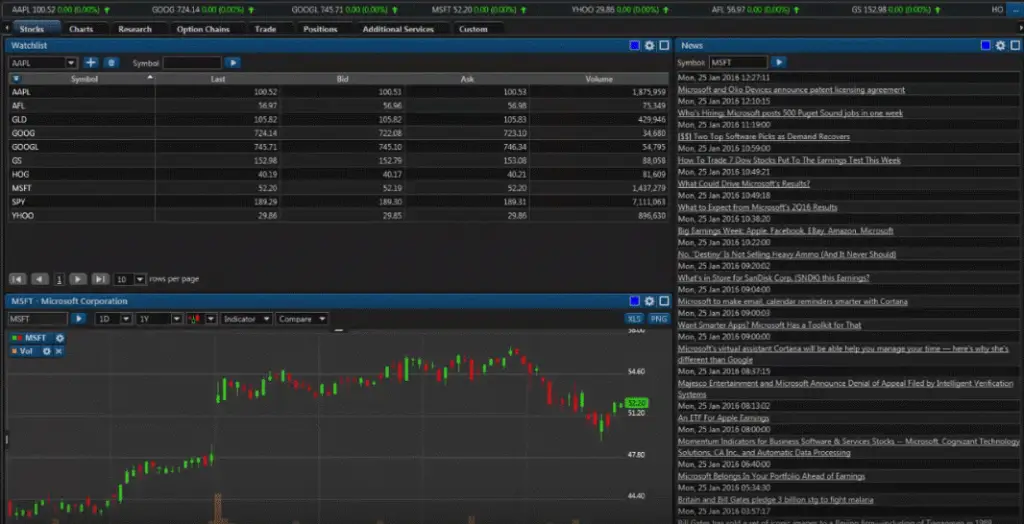 eOption enables users to trade instantly with its advanced features. There are multiple opportunities for trading offered to users through this tool. This tool enables users to access account, trade, and order status of multiple stocks, ETFs, and options. Additionally, it also allows users to stream quotes, watch market news, intuitive charts and account management, etc. This tool is easy to use and has a user-friendly interface. Also, users can place orders and cancel them at any time. Apart from this, users can view positions, balances, buying power, open orders, and order status.
Tradespoon: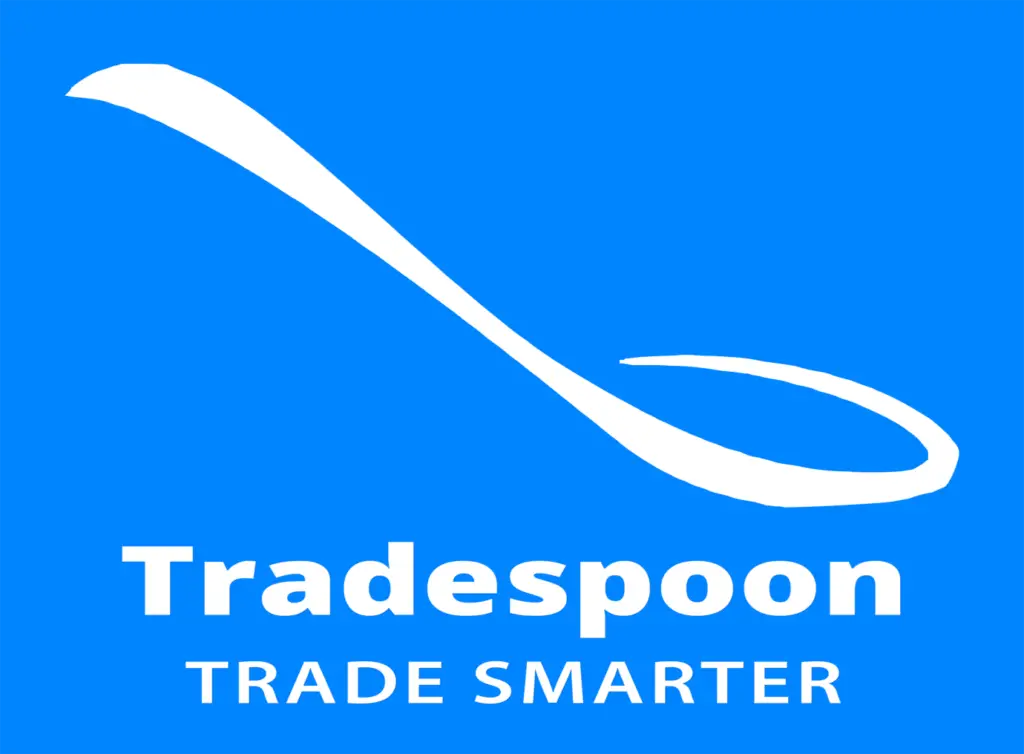 Tradespoon is a powerful trading software tool developed by the Superdome LLC company. Tradespoon software tool has featured snippets. These snippets are the best part of this tool. These snippets include information quoted from a thor-party website, a link to the page, the page title, and the URL of the page. Additionally, it also allows users to make wise decisions. Along with featured snippets, there are many other tools, like forex forecasting tools, MetaStock extensions, seasonal charts, etc. These tools, further, incorporate multiple advanced features that make trading more powerful.
Yewno | Edge: Yewno | Edge is yet another one of the top day trading software tools used extensively across the globe. This tool has got multiple advanced features that offer a comfortable platform for its users. Yewno | Edge software tool incorporates AI-powered Alpha signals that make it easier for users to trade daily. Additionally, it offers all the basic features of trading to its users. There is a 14 day free trial period for new users. Yewno | Edge software tool comes with three packages, namely, Basic, Premium, and Pro. The basic package charges $59 per month for each user. The premium package requires $149 per month for a single user. The pro version requires a subscription plan of $349 per month for each user.
TradeStation:

TradeStation is also a powerful and fully-featured application for day trading. The best part of this tool is it does not charge any commission fee to its users. This tool offers users a real-time data market, like stock information, ETFs, stock option, futures, futures option, indices, and cryptocurrencies. There are two versions of this tool, namely, TS GO, and TS SELECT. The pricing plan for each version varies. Also, the features in each of the versions are different. There is a TradeStation desktop platform offered to users. This platform offers advanced features, like RadarScreen, OptionStation Pro, Portfolio Maestro, TradeStation Scanner, Strategy Back-testing, etc.
Firstrade:

Firstrade is one of the most-used day trading software tools. This tool has more advanced features that have made trading easier and comfortable for traders and investors. The Firstrade trading software compatible to work on android as well as iOS mobile devices. The features include smart menus for faster trading, consolidated portfolio dashboard, fast options for trading, watch lists, advanced charts, order history, easy account funding, and many other features. The best part of this tool is users need not have to pay a single penny for stocks, ETFs, mutual funds, and options.
Merrill Edge: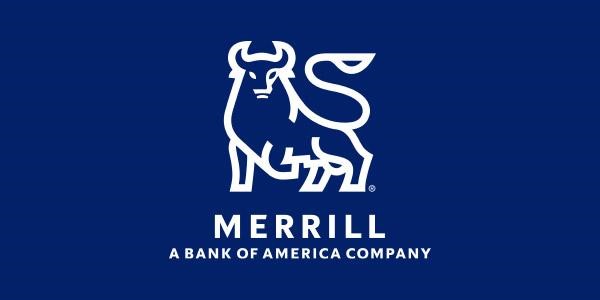 Merrill Edge is another powerful tool for trading. Users can access their Merrill account anywhere from any mobile device. There are more advanced features incorporated in this application. It has a customizable dashboard, interactive charts, and heat maps that make this tool more powerful and faster. Users can trade stocks, ETFs, mutual funds, and options. Additionally, this tool allows users to check balances & holdings, pending & past transactions, the latest quotes, headlines, market news, etc. The best feature of this tool is it allows users to track stock markets through Apple Watch.