The year 2021 witnessed the biggest climate event, COP26 UN Climate Change Conference in Glasgow, an event that brought the world together to fight climate change. This has prompted our startup ecosystem also to come up with cleaner and innovative technology to protect and conserve our planet. The climate tech startups aim at reducing greenhouse gas emissions and improving the adoption of greener and sustainable technologies. Curious about which climate tech companies are working to ensure a cleaner future? Let us have a look at the climate tech companies who are making significant strides in the fight against climate change:
1. ZeroAvia
This California-based climate tech startup offers a zero-emission hydrogen powertrain for airplanes. How does ZeroAvia make aviation sustainable? ZeroAvia wants to make sustainable aviation by replacing conventional engines with hydrogen-electric powertrains which are more sustainable and cleaner. ZeroAvia has successfully raised $110M from 20 investors helping in its sustainable aviation goals.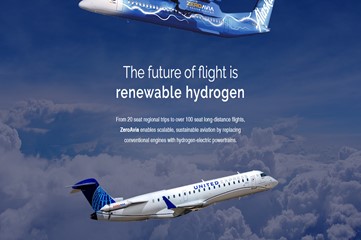 2. Volta Charging
Imagine going for that much-needed vacation you were planning for years but wait, in the midway you are now searching for how to refuel your vehicle. Volta Charging is solving your problem by building EV charging at places that you visit. This California-based startup through innovative technological solutions will make sure you do not have to worry about refueling and can focus on your journey instead.

3. Soluna Computing
Did you know that about 30% of solar and wind farm capacity is wasted? Soluna Computing has set out to save this wasted solar and wind farm capacity by using the lost energy to power small-footprint data centers to focus on processes such as cryptocurrency mining and machine learning. Solana Computing is working to make its green solution the standard for renewable power plants, over the next 3 years which will help reduce the undesirable climate effects of the industries.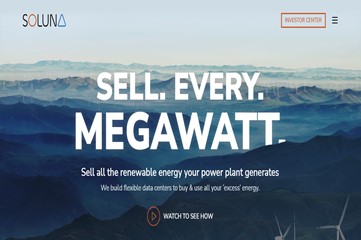 4. Dynamhex
Ever thought that AI can help us reduce carbon emissions? Well, Dynamhex will make you think so. Dynamhex uses AI to reduce the time in developing, implementing, and monitoring climate strategies by creating actionable carbon reduction roadmaps. Dynamhex has raised $1.5M in 2021 and is currently being used by several municipality governments and utilities.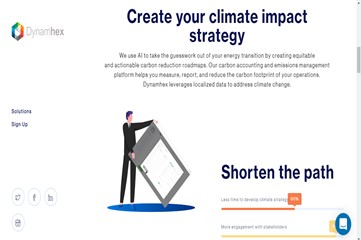 5. ClearFlame Engine Technologies
We know that the clock is ticking. The need for cleaner energy and fossil-fuel alternatives is now more than ever. That's why ClearFlame is transforming heavy-duty engines by using renewable plant-based fuels. ClearFlame recognizes the need to develop clean fuel solutions by taking sustainability, health, and cost competitiveness into consideration. ClearFlame has successfully raised $17 million in series A financing led by Breakthrough Energy Ventures.
6. Ubiquitous Energy
Do you know that most of the solar energy is not captured? What if we tap this uncaptured solar energy? This is exactly what Ubiquitous Energy is doing. Ubiquitous Energy is solving the issue of low production that is associated with transparent solar cells by coming up with innovative technology solutions. Ubiquitous Energy has received $30M funding in Series B round.
7. Simpliphi Power
This Californian startup simplifies power whether it is commercial or residential with clean and efficient energy storage. Simpliphi Power is responsible for building safer and more efficient batteries without using cobalt, as cobalt is considered highly toxic. Simpliphi is the perfect example of how we can make lives of the people easier using technology.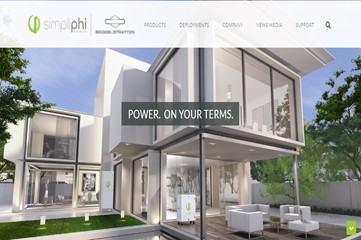 8. Northvolt
Fossil fuels are our new enemy now. It is time we replace conventional fossil fuels with sustainable and greener options. Well, Northvolt is on a mission to build solutions for a better and cleaner planet. For instance, Northvolt batteries reduce the carbon footprint when compared to the traditional ones by 80% when compared with the traditional batteries are made of coal.

9. Pachama
Pachama is a marketplace where you can purchase carbon credits. When we talk about climate change, we often talk about conserving forests. Pachama is doing the same by leveraging AI and ML to identify the forest projects for carbon offsetting and conservation where more than 1000 companies have already purchased carbon credits.

10. Redwood Materials
Imagine a world where sustainable solutions are the new normal. Redwood Materials wants to make sustainability the new normal by leveraging technology to reuse, recycle, and remanufacture end-of-life products. It processes many things which we use in our common life ranging from electric vehicles to consumer electronics and from storage systems to waste produced from manufacturing processes.