Video capturing is essential for any aspiring streams or YouTubers. They usually capture the important moments of their life or games with such software. Here, let's discuss the top 10 best video capture software.
1. Snagit
Snagit is a software developed by TechSmith in 1990. The features provided are a creation from templates, creating videos from images, enterprise sharing destinations, all-in-one capture, scrolling screen capture, grab text, screen recording, recording webcam & audio, animated GIFs, trimming video clips, annotations, smart move, text place, simplify tool, stamps, favorites, priority hands-on support, and record iOS screen.
2. Camtasia

Camtasia is an application developed by TechSmith in 2002. The benefits offered are templates, Camtasia packages, favorites & presets, recording, simplified editing, pre-built assets, screen recording options, web camera capture, audio recording, music, PowerPoint integration, media import, interactivity, quizzing, iOS capture, annotations, transitions, animations, cursor FX, themes, device frames, video table of contents, closed captions, green screen, audio FX, multilingual, multiplatform, and upload/export options.
3. CloudApp
CloudApp is a capture software developed by a company of the same name in 2015. The features provided are screen recording, creating walk-through videos, enhancement of internal communication, demonstration of a product, creating GIFs, process bugs in JIRA, showcase proofs, capturing screen, embed images into emails, providing clear explanations, transforming client communication, annotating images, clearly communicate code changes, webcam screen recording, upload & share files, call-to-action button, secure sharing & controlled access, white-label, multilingual, and analytics & insights.
4. Monosnap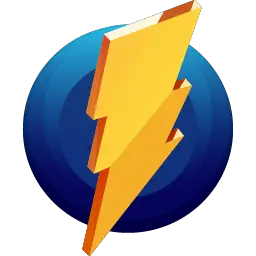 Monosnap is an application developed by Monosnap Labs in 2012. The benefits offered are commercial usage, multi-seat configuration, screenshots, annotate & draw, video recording, short links, unlimited monthly uploads, all file extensions, email support, priority customer service, multilingual, multiple device compatibility, and integrations with other popular applications.
5. ScreenFlow
ScreenFlow is a software developed by Telestream Inc. in 2008. The features provided are highest quality recording, built-in stock library, iOS recording, easy to learn & use, powerful video editing tools, professional animations & motions graphics, better tools for software tutorials, streamlined media management, closed caption support, more publishing options, animated GIF & animated PNG export, preset export settings, multilingual, multi-screen recording, timeline tools palette, clip editor, and priority customer support.
6. GoPlay

GoPlay is an editor developed by Beyond Play Pte Ltd. The benefits offered are custom screen recording, PIP recording, dubbing, 4k-60 FPS, quick basic editing, gorgeous video effects, professional video editing, export & social sharing, edit subtitles efficiently, increase engagement, easily upload caption files, sync subtitle quickly, audio mixer, noise removal, advanced tools, and priority customer service.
7. Ezvid
Ezvid is a software developed by Ezvid Inc. The features provided are HD screen capture, instant facecam, screen drawing, speed control, speech synthesis, video editor, easy to use, instant slideshow maker, free music included, multilingual, multi-platform, priority customer support, video effects, sharing, subtitles, captions, audio mixer, and advanced editing tools.
8. TinyTake

TinyTake is an application developed by MangoApps. The benefits offered are capturing & annotating images, quickly capture screenshots, drag-and-drop pictures, annotation tool-set, annotate videos, capture video up to 120 minutes, convenient tool for video editing, save or share captures & files, one-click sharing, bulk file sharing, in-built viewer, online ZIP file viewer, direct upload to YouTube, long term storage, and quick online filters.
9. Wondershare DemoCreator

Wondershare DemoCreator is a software developed by Wondershare. The features provided are presentation recording, training courses, video tutorials, game recording, intuitive & flexible recording, annotation tools, vivid video effects, creative videos with fast editing, saving in multiple formats, 24/7 technical support, 30-day money-back guarantee, and multilingual.
10. CamStudio
CamStudio is a freeware developed by a company of the same name in 2001. The benefits offered are open-source, automatically pans, converts AVI into Flash, recording with sound, multilingual, multi-platform, integrations, adding text comments to videos, highlights cursor paths, training tutorials, file sharing, customer support, and video editing tools.