To begin with,  let us first  apprehend the concept of coding.  Coding can simply be inferred as  a computer language that is used to  program apps, websites and software. Well, if you are intent on achieving  high future goals,  coding seems to be the best career option as it could possibly open up multiple platforms and you get to choose the best from among them. Apparently, if you are on the lookout  for the best universities to pursue coding as a career, then I can assure you that this article will be of immense help to you. . Here are the top universities which we tried  listing, exclusively for you.
1) ITMO University
ITMO University,  located in Russia is notably one of the best institutions which provide training and research in advanced science, engineering, and technology. The university offers a wide range of programs as well as courses and it is considered to be the best for  students who  aspire to have a degree in coding that would mould them to become excellent professionals. Another reason to apply here is that the university offers a double degree Master's programme in collaboration with the world's top universities, which facilitates you to  obtain two Masters Diploma in just two years.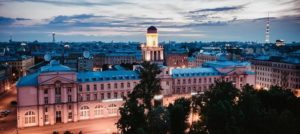 2) Ho Chi Minh City University Of Science
Situated in Southern Vietnam, this University offers around 52 undergraduate courses, 32 graduate programs, 29 PhD degrees, and two joint bachelor programmes, namely Bachelor of Computer & Information Sciences. VNUHCM-University of Science is the best University for  those interested in computers  as well as their related applications.
3) University of California, Berkeley
Established in 1868, Berkeley is the first university campus of the University of California system. It is recognized as the state's first land-grant University.  Being ranked as one of the best universities, it has fourteen colleges and schools that offer various courses and programs . Here, you can prepare for a career in software development and programming with coding and tech skills.
4) Stanford University
This university has been ranked number 1 in the world by the academic publications.  Majority of students who had graduated from Stanford have made history in different fields.Just to state,  there are records of students having   won almost 296 Olympic medals, including 150 gold medals. Stanford University offers  ample opportunities in the fields of programming and computer science.  To name a few, Arthur Kornberg is known to synthesize DNA material while Stanley Cohen and Herbert Boyer arethe ones who had attempted   transplantation of  genes from one living organism to another. Besides this, there are  several other well-known innovations done by the people belonging to Stanford.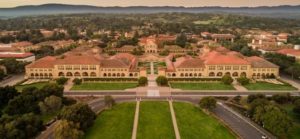 5) University of Waterloo
Known as a public research university, University of Waterloo has been a member of U15, a group of Canadian research-intensive universities.. In the past years, it used to train engineers and technicians for Canada's growing postwar economy. Mike Lazaridis, the founder of BlackBerry Limited; Rasmus Lerdorf, the creator of the PHP scripting language; Matei Zaharia, the co-creator of the Dynamic Markov compression algorithm; Ric Holt, the co-creator of several programming languages, most notably one being Turing, and many other programmers have been part of alumni   from this esteemed university.
6) St Petersburg State University
Unequivocally, one of the largest and oldest universities in Russia,  this university offers a variety of courses exclusively for coders and programmers. Algorithms & Data Structures, Software Engineering, Computer Graphics, Computer Architecture, Computer Workshop, Functional Programming, Algorithms & Complexity Analysis, Introduction to Software Engineering, Human-Computer Interaction, Programming Language Translation, Computer Networks, Software Requirement Analysis, Software Project Management are some of the popular courses offered by them.
7) IIT, Indore
IIT Indore, one of the most globally acclaimed institute,  is located in Indore, Madhya Pradesh. The courses offered by this institution includes- Computer Programming, Data Structure and Algorithms, Design and Analysis of Algorithms, Login Design, Database and Information System, Software Engineering, Computer Graphics and Visualization, Computer Intelligence, Computer Networks, Parallel Computing, Computer Architecture, Optimization Algorithms, and Techniques,  and lots more. Apart from offering these courses, they also have a programming club in the University itself.
8) KTH Royal Institute of technology
KTH Royal Institute of Technology has been ranked among the top 100 in QS World University Rankings and is also Sweden's largest as well as most respected technical University. Seemingly, the institute offers around 61 Master's degree programs in  engineering and technology. Some of the famous personalities such as Joe Armstrong, creator of the programming language Erlang;  Niklas Zennström, co- founder of Skype and Daniel Ek, both a billionaire entrepreneur and technologist who had started Spotify are a few alumni from KTH Royal Institute of technology.
9) DAIICT (Dhirubhai Ambani Institute of Information and Communication Technology)
DAIICT is recognized to be a self- funded private university founded by Dhirubhai Ambani and owned by the Dhirubhai Ambani Foundation. It offers a variety of courses to meet academic goals which include- Bachelor of Technology (B. Tech.) program in Information and Communication Technology (ICT), Master of Technology (M. Tech.) in ICT, and Master of Science (M. Sc.) in Information Technology. While considering  fees, it does not seem  too hefty as compared to  other private colleges. Significantly, It was ranked 11th in the world, for student developers in 2016.  Records state that a team of 4 students stood 3rd at the National Finals for the "Samsung USID Design Challenge" in 2011.  Many students from this institution have won  awards in the field of innovation.
10) IIT Kanpur
This internationally acclaimed institute has been declared as an Institute of National Importance by the Government of India under the Institutes of Technology Act. This University is situated in Kanpur, Uttar Pradesh, and has been able to procure top ranks several times among other universities. Indeed,  it is the best institution in the Indian subcontinent for pursuing coding as a career besides being exceedingly well for technology lovers as it offers premier courses.