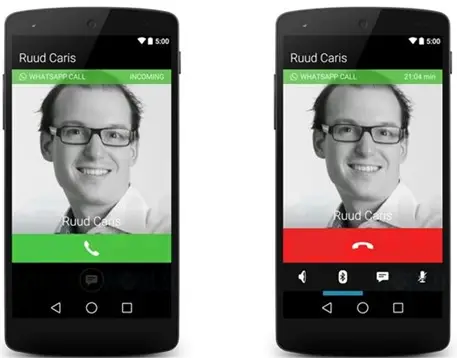 As the most popular messaging app in the world whenever a new feature is released in beta build of Whatsapp there is a flurry of opinions and criticisms that follow. Whatsapp has till now been very complacent in introducing new features that don't diminish its basic appeal, simplicity. We have rounded up all the latest new exciting features introduced in the recent beta version of Whatsapp.
For iOS
Whatsapp beta for iOS has revealed a completely new feature of music sharing through the iTunes Store. People will be able to share music tracks through Whatsapp but instead of an audio file only its iTunes link will be shared. Both people will need to have paid iTunes subscription for this to work.
Also with Apple introducing bigger emojis with iOS 10 Whatsapp has also decided to go with them. Currently, Whatsapp uses Apple emojis as a standard for all devices irrespective of their OS.
Twitter like mentions in Whatsapp is also on the table to make chats more personalized and will use a person's contact book for tagging.
Public groups, this has generated a lot of hype as it would enable Whatsapp to reach out to even bigger audiences and open doors for creating groups outside of the 'personal' domain. NFC tags, QR codes and a lot of other things are being proposed as a way to 'share' a public group.
For Android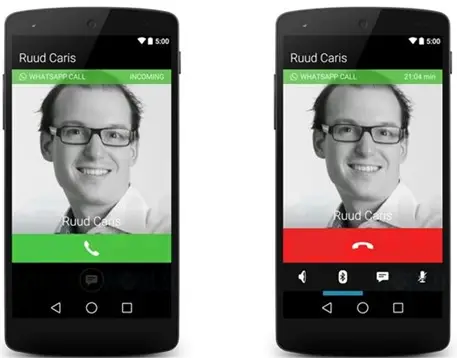 Video calling, though beta versions already have video calling feature it is still under debate whether, Whatsapp will introduce it to the stable builds. Video calling seems like the next step after the success of voice calling on Whatsapp.
Voice mails, this feature is an upgrade to the existing voice calling feature, users will now be able to record messages directly if the recipient doesn't answer calls without going back to chat.
Sharing of .vcf/.cvf and zip files Whatsapp after documents now wants to enable sharing of contacts as a whole contact card file. This would enable a user to theoretically backup his contacts in Whatsapp itself in a chat.
Whatsapp has traditionally been reserved in introducing new features, the recent end-to-end encryption was already available in a lot of apps before. Other messaging apps have a lot more features like private password protected chats, inbuilt chat-bot, a huge range of custom made stickers etc. But one thing Whatsapp does best is implementing new features seamlessly; the average user isn't bothered by any pop-ups highlighting a new feature. New features don't stand-out, it looks as if they were a part of the app from the beginning.