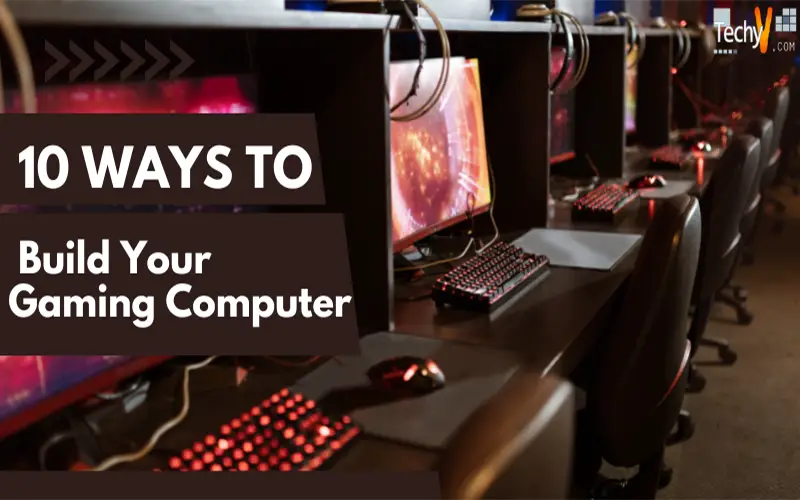 Firstly, assembling your computer into gaming, you have a desk or table to work on; make sure to gather all the tools you need to complete the building process to ensure that process goes smoothly
The components which need to build a gaming pc:
1. CPU cabinet
The first thing to remember is that which cabinet provides you decent look, it can easily install all the components in it and to have space of multiple fans as gaming your CPU and GPU get heated ,and it needs to be cooled down to work fast.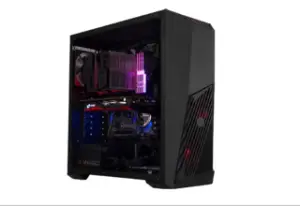 2. Processor
The CPU is the brain of the computer. It executes instructions and is a crucial component in any PC, the drill sergeant's second most crucial gaming PC. Choose the new update processor from the market like- Intel processors are the best gaming CPU. If the processor is strong, then you might not get any difficulties while playing games. Three most vital things to understand a few processors are:
Clock speed measures processing speed in GHz and how many cycles a core will perform every second.
Cores are assigned to do different tasks in your system. It allows effective performance.
Threads are virtual versions of a CPU core. They can not perform multitask at a time. It improves the physical core into multiples tasks.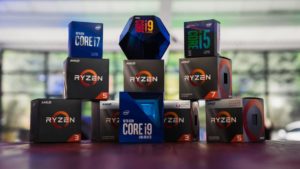 3. Motherboard
So after setting up the processor, time to decide good motherboard; when looking at motherboards, the two things should remember you are overclocking abilities and premium features; once you have decided on the motherboard, which is going to be best suitable with the processor for playing games. The Motherboard does not need to be fancy; it is just a simple low board that can give good performance.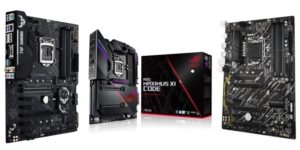 4.  Install CPU Cooling
The cooler has to be the latest which prevents hardware from overheating; the best fan needs to be in the best condition because it consists of airflow, RGB Lighting and, noise output. A fan airflow has to be measured in cubic feet per minute, and the higher this number is the more efficient it will be at keeping your CPU cool.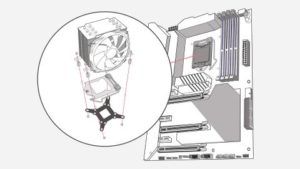 5. Memory (RAM)
It is essential for your PC in this your PC stores data that is actively being used. RAM is fast having an adequate amount of speed can also improve CPU performance, speed help to garb some extra FPS in certain circumstances but its RAM capacity so memory should always be 32 GB  to have a quick system at running multiple applications and handling games highly at a time, Dual channel memory is best your gaming performance. so that if one of the memory sticks, you can still use your computer.
6. Graphic card
It is the most vital component in making a gaming PC. The graphic card provides any games good visuals, HD, screening, color, filters, etc. It gives a 3D game like a real  life performance. The graphic card maximum is 8GB to play games in 4k and 1440p resolutions with high textures and AI graphics.
7. Storage (SSD/HDD)
In this store, everything from applications and files documents of games; SSD is a solid  state storage device with less power draw, and the information store in microchips, its more durable, accessible, faster, and smaller. SSD is quite good as compared to HDD.
8. Power Supply Unit
A Power supply provides power to your whole system. It depends on your GPU, a highly efficient PSU functions properly with CPU and creates less heat, ensures good PSU from reputable manufacturers having massive wattage.
9. Operating system
An Operating system is software that manages memory and process and its hardware and software, which give more effectiveness to play the games. There are three Operating systems.
Windows
The first is a window. It can be easy to install, navigate, and even easier to pick up quickly. Windows 10 is the best windows software for gaming PC. It has to be built  store that gives access to thousands of games. This operating system is commonly used all over the world and creating outstanding performance.
MacOS
It provides incredible visuals and is most effective when for virus protection, but it does not gives features as windows are providing. MAC is not for gaming purposes.
Linux
Linux is not accessible to as many downloadable games. It is not that popular OS when buying software. It is a lesser known software.
10.  Gaming Monitor
Monitor vary plenty of things such as refresh rates, response times, screen resolution, and panel type having a massive effect on the overall performance. Twisted Nematic Panels are still widely used by gamers for low input lag and support 240hz of refresh rates.