Gamers typically require high-performance PCs with a solid in-built system. The computer should have a good processor, RAM, and, most importantly, a good cooling system. When you look around, you will come across very expensive and out-of-your-budget PCs. In this article, we will discuss all the budget-friendly PCs that have a good inbuilt system, with an affordable price. Now you don't have to compromise over your budget because these PCs are available for less than $500.
1. Skytech Gaming Shadow 2
It's a very stylish PC that weighs around 20 pounds and can be easily placed on your desk, due to its small dimensions of 19.3 x 7.9 x 18.6 inches. You can increase its RAM capacity and change its video card, and the best part is that it is easily customizable and upgradeable. It's AMD Ryzen processor and GTX 1060 graphics card deliver stable and comfortable performance across a wide range of games. Skytech has produced a very good and reasonably priced PC that will meet your requirements. Others features include RAM (16GB DDR4), Storage (1TB 7200RPM HDD), and Graphics Card (NVIDIA GeForce GTX 1060).
2. AS Rock DeskMini A300W
A 4-pound PC that takes up only 12 by 5 by 9 inches of space. But don't be fooled by its size; its capabilities will astound you. It equips an AMD Ryzen 3 processor, 8GB DDR4 RAM, 256GB/512GB/1TB SSD storage, and a graphics card (AMD Radeon Vega 8). The computer can easily connect external devices of various types, and the ASRock company follows the three Cs – Creative, Considerate, and Cost-Effective.
3. iBUYPOWER Enthusiast ARCB 108A
The PC has a strict design with RGB lighting that will blend in with other gaming devices. The PC weighs 33.8 pounds, measures 22.3 by 22.1 by 12.6 inches, and includes a keyboard and mouse. iBUYPOWER also specializes in the production of motherboards and the development of high-end gaming PCs. Its other features include, AMD Ryzen 3 processor, 8GB DDR4 RAM, 1TB HDD storage, and a graphics card (NVIDIA GeForce GT 710).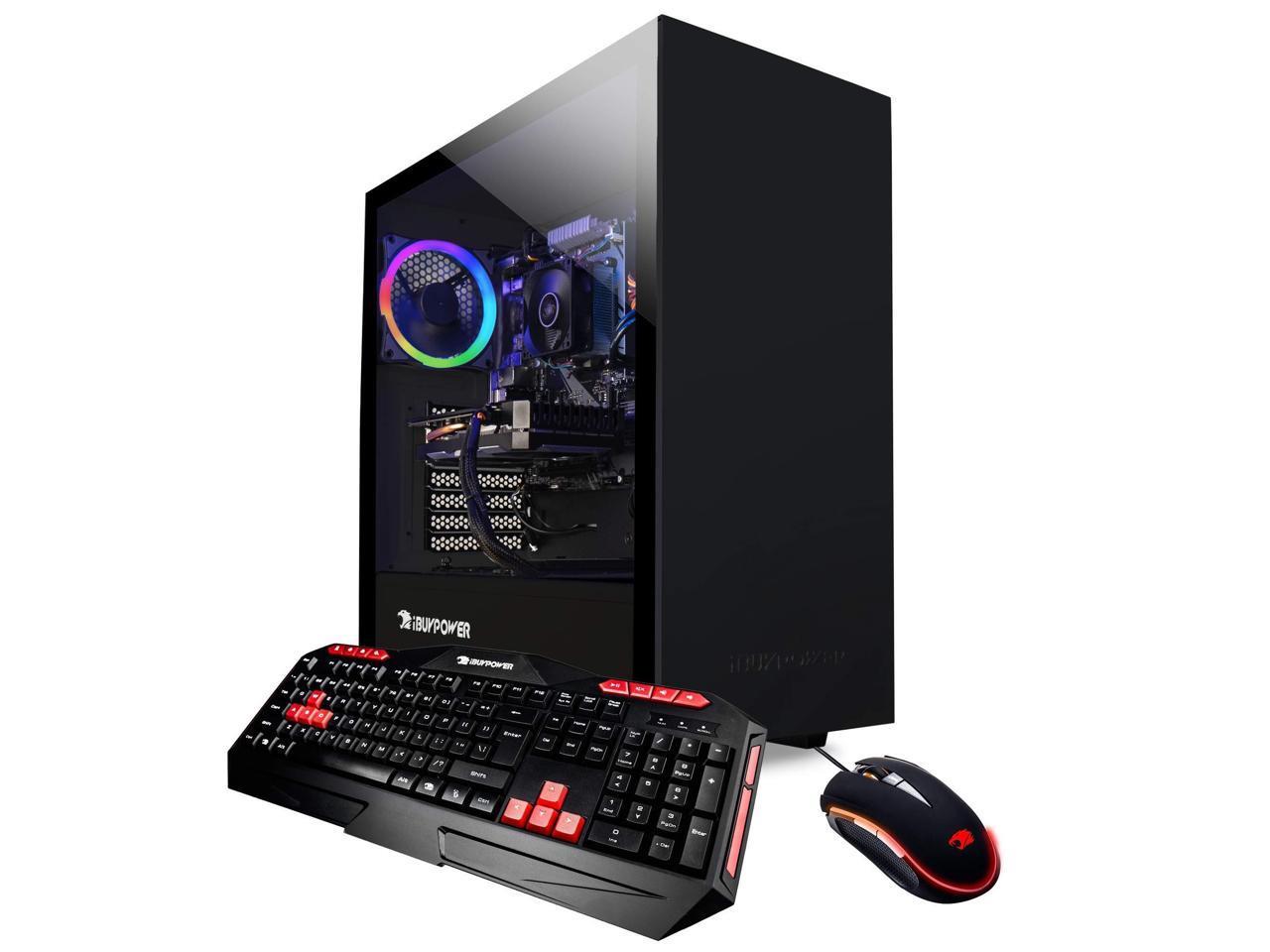 4. Lenovo Erazer X315 Desktop
Lenovo is a very well-known brand of PC, and this PC, the Erazer X315, has a distinct brutal appearance and low cost. The PC weighs about 20 pounds and measures 21.5 by 11.4 by 20.5 inches. The front lighting and one-touch cover door add to the PC's overall stylish design. The Erazer X315 has quite powerful components for its price category of budget PCs. The most resource-intensive games run smoothly on this configuration. Lenovo is well-known for mass-producing PCs, and the Erazer X315 is a wise choice for a $500 gaming PC.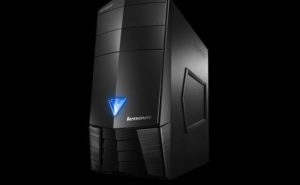 5. Lenovo 510A Desktop
This is another one from Lenovo, and this time with a powerful and strict desktop, that will provide the gamers with everything they require. The PC measures 14.4 by 11.2 by 5.7 inches and weighs 12.8 pounds. It comes with an AMD Ryzen 3 3200G Quad-Core processor, 8 GB DDR4 2666 RAM, 256 GB storage, and a Radeon Vega 8 graphics card. Its SSD storage may be smaller than other models, but it provides faster computing data, making gaming more comfortable.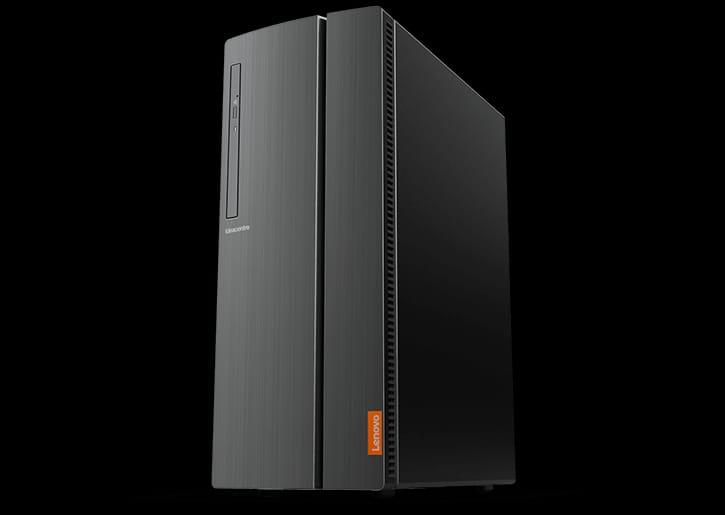 6. SkyTech Blaze VR Ready PC
It gives a high-quality visual performance, with the entire setup of 23 pounds of weight and 15.4 by 8.1 by 15 inches of size. The computer has a simple design aggressive red lighting that can be changed using special software. The Radeon RX 580 graphic card is the PC's main component. The card performs well in demanding triple-A titles and is well-suited for VR use. As a result, you can enjoy VR gaming from the comfort of your own home. There are some disadvantages to this model, but Skytech succeeded in creating a powerful and one of the best budget computers.
7. CUK Lineage Gaming Desktop
CUK Lineage Gaming Desktop has a slim, minimalist design that represents a gaming console. The setup weighs only 7 pounds and takes up 6.1 by 3.15 by 6.1 inches of space, giving it the appearance of a console. Nonetheless, despite its small size, Lineage Gaming Desktop performs admirably. While the processor may become a stumbling block for some games, the rig's other components allow it to run modern games smoothly. CUK creates functional and aesthetically pleasing setups, and the Lineage Gaming Desktop, a $500 gaming PC, is no exception.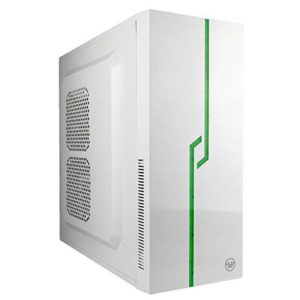 8. CUK ASRock DeskMini A300W Mini Desktop PC
It is an enhanced version of the ASRock DeskMini A300W. This version of the setup has a similar minimalistic design but must provide more productivity for nearly the same price. The apparatus weighs nearly 5 pounds and occupies 6.1 by 3.15 by 6.1 inches of space. Radeon Vega video cards deliver more frames in modern games, and SSD storage boosts overall performance. In general, the CUK configuration of ASRock components provides a good value for money as a $500 gaming PC.
9. HP 8300 4K Gaming Computer
It is an excellent illustration of why you should never judge a book by its cover. The HP 8300 may only have a basic keyboard and mouse, as well as an unappealing design, but it has amazing potential. The emphasis is on efficiency and effectiveness. The HP 8300 will provide excellent performance. It includes Intel Core i5 processor, 8 GB of RAM, and a 1 TB hard drive. This all adds up to incredible gaming speed. Furthermore, the NVIDIA GT 710 graphics card, which is 4k certified, is a bonus.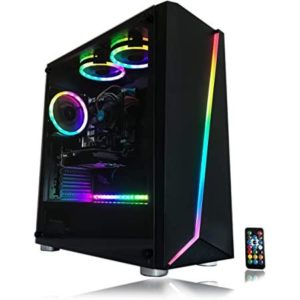 10. Acer Aspire TC-885-UA91
The Aspire TC is the ideal PC for any task. It is a powerful hub for all of your computing needs, from basic computing to multimedia entertainment. This sophisticated black chassis design, powered by 9th Gen Intel Core processing, provides plenty of speed, power, and storage so you can play, generate, perform, and enjoy more—all day, nearly every day!