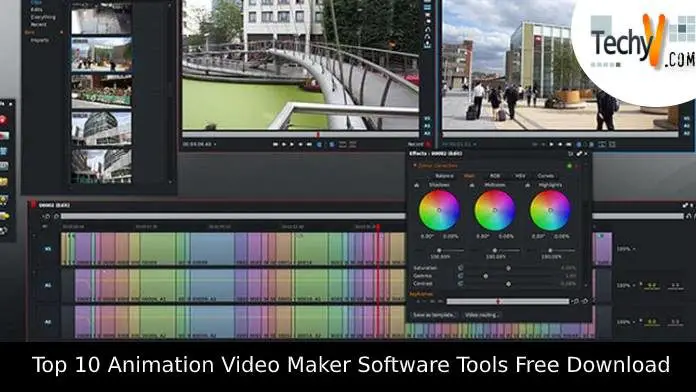 The animation maker software tools have carved their path in business as well as educational fields. In the educational field, children love the way of learning through virtual pictures. In the business sector, these software tools have made a way of presentation very comfortable and captivating. The following are the animation software tools that can be installed freely:
K-3D:
As its name suggests, K-3D is a 3D animation maker software tool, which is available freely. The specialty of this software is it includes pipeline architecture that provides an effective visualization. This software can be installed on Microsoft Windows as well as Mac operating systems, but it is not mobile-friendly software. In the business filed, users can use this software for startups, SMEs, enterprises, and agencies. K-3D software incorporates the features of reporting, customization, 3D animation, supports video, import desired music, a huge set of font, privacy, etc.
OpenToonz:
Another freely downloadable animation maker software is OpenToonz. This software provides the features of 2D animation. OpenToonz software tool is compatible with Microsoft Windows, Linux, and Os X operating systems. It includes characteristics like 2D animation, customizable fonts, templates, changing picture styles, affected light, wavy distortion, digital painting, etc. This software is open-source software for commercial as well as non-commercial purpose. Additionally, it offers a provision to use a vector as well as raster images.
Plastic Animation Paper:
Plastic Animation Paper software is specially developed for 2D animation. It provides time saving and effective characteristics that enable users to make 2D animation with comfort. The great benefit of using this software is users can learn the animation from scratch. The tutor will train the audience about the tools and characteristics of the Plastic Animation Paper (PAP). This software can also be used by the filmmakers to produce a short film. This software is compatible with all the platforms of Windows operations systems.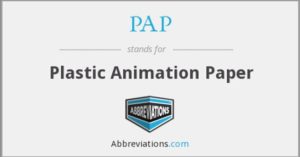 Stykz:
Stykz is another freely available animation maker software tool. The specialty of this software is it enables the user to work on the individual frames. This software is a frame-based tool. Users can create new frames easily just by clicking on the "New Frames" option. It includes features like drag and drop options, add line tools, add segment tools, deletes a node, adds a node, Inserting images easily, importing and exporting the files, autosave, backup, etc.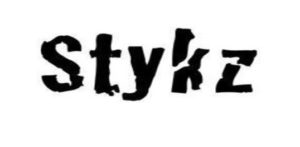 Synfig Studio:
Synfig Studio is a software tool specially designed to create 2D animation. There are two versions of the Synfig Studio available. Additionally, it includes a bone system that enables users to create the animation using bitmap images or can create vector artwork. It also offers advanced image distortion, cutout tool, sound support, dynamic animations, etc. Using sound support, users can add new sound layers to the animations. The cutout tool helps users to cut the bitmap images into the right sizes.
Toonastic 3D:
As its name indicates, the Toonastic 3D animation software tool creates 3D animation. The great advantage of this software is it is children-friendly. It allows children to create attractive and desired cartoons. The features included in this software are a huge set of ready-to-use characters, templates, fonts, images, etc. Users can create an interesting short story with a full climax. Additionally, the Toonastic 3D software allows the videos to share it with other members. But, this software has only a limited number of templates and limited voice-over to use in the story.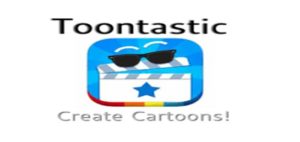 Bryce 3D:
Bryce 3D is also an animation maker software tool used for making the 3D animations. It also offers a provision of rendering and modeling in fractal landscapes. Bryce 3D software is compatible with Microsoft Windows as well as Mac operating systems. There are seven extraordinary features provided by this software. They are improved light effects, skylab enhancements, particle emitter, Daz studio bridge, importing and exporting files, and lab instancing. Apart from these extra features, it provides other all basic features like 2D animation, set of templates, images, fonts, game designing, etc.
DAZ 3D:
DAZ 3D software tool creates a 3D animation. This software comes with a combination of various other platforms like Hexagon, genesis 8, and Daz Studio that enables users to render, model, and animate the story. It includes characteristics like auto converse, dress modeling, Hexagon features, facial expressions, male and female bases, male and female clones, 3D painting, realistic human figures, interactive tutorials, muscle groups, a set of huge detailed characters, etc. The benefits of using this tool are it gives realistic characters, 3D animation with motion, and high-quality pictures.

Keyshot:
Keyshot is another 3D animation maker software tool available freely. This software offers a provision to create a real-time rendering within less time. There are multiple features offered that make this software tool different than others. This software is easy to use, faster animation, more realistic than others, more powerful and effective, advanced light effects, real-time results within less time, etc. Additionally, it includes a library of 3d model, cloud-based storage, real cloths, toon shading, interactive scenes, labeling, import and export files, plugins, etc.
Animation Desk:
Animation Desk software is a frame-based software tool. This software is compatible with Microsoft Windows as well as Mac operating systems. Animation Desk software is best suited for children as well as teachers in the teaching-learning process. This tool allows users to create interesting stories, multiple export options like PDF sheets, Photoshop layers, etc. Additionally, it allows us to combine the small animations into a single story., tagging and commenting, exporting GIFs, etc. The export and import options allow importing and exporting images, videos, GIFs, music, PDF, etc.