Programs for carrying out tasks like music production is expensive most of the time. And many of them who are creative and interested in creating music but doesn't want to spend money on it then this you must read this. There is very few music creation software out there, and we will discuss the top 10 best free music production software.
1. Apple GarageBand

If you are using a version of Mac OS 10.11 or later, then this is for you. It is available for free since 2004. It has over 255 tracks for a single song. The tool is immensely powerful, and you can use a digital audio workstation (DAW) with ease. It is one of the tools, and you will find tutorials for beginners too. At some point, if you fee to switch over, you can use Apple's Logic Pro. It includes a drummer feature with virtual classes. It offers a variety of patterns, groove-maker with various genres, and fill variations. You can also use the Apple loops sound library.
2. Traction T7

You are looking for software that works on major operating software? Then this is your choice for free music production software. This DAW tool is feature-packed, and you can customize your panel settings. It offers MIDI as well as audio tracks. It can host multiple plugin formats, including VST and Audio Units. You can edit audio, automate parameters, etc. It is free and has features including Celemony Melodyne Essential, Subtractive Synthesizer, Groove Doctor, etc. After installation, it will show a prompt for entering your e-mail address and password.
3. Audacity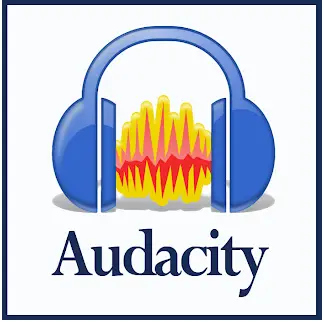 It is not a digital audio workstation; instead, it is a digital audio editor. It is not hard to use. It is a powerful music tool with features. The features include level meters, multi-track recordings, change pitch and tempo, sample rates up to 384KHz and 32-bit depth, unlimited undo and redo, procedural audio generation, noise removal, and dozens of other built-in effects. It includes formats like AIFF and FLAC. Even fine-tuning is available and other features but doesn't support MIDI recordings.
4. Darkwave Studio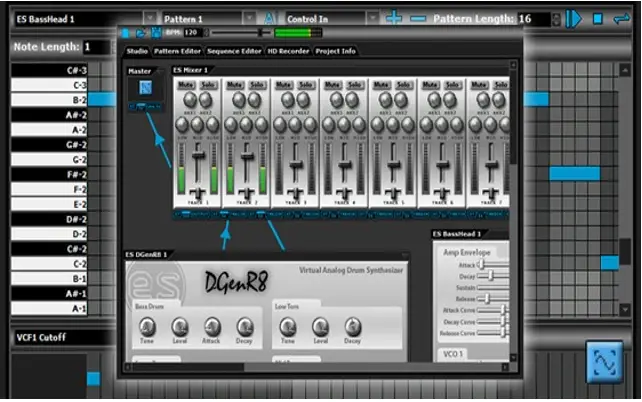 If you are planning on downloading a lighter software tool, then this is your go-to. Windows 7 and later versions support this. It has feature-set including virtual studio, pattern editor for editing musical patterns, sequence editor to line up or mix tracks, and multi-track hard disk recorder for recording live audio. Also, you can add virtual effects to your track adding 19 plugins. Though it has a lot of options and a separate window to work upon, it is not so difficult to learn. You can make use of free tutorials.
5. LMMS

It is one of the cross-platform software available for Windows, Mac, and Linux. Beginners can use this software with ease. It has a wide range of instrument synthesizers for making music effective. It is also compatible with third-party apps. You can have a wide range of mixing effects and tracks with the help of VST and LADSPA plug-ins. You can either export or transfer in the form of MP3, AIFF, and WAV. It has multiple windows and allows us to create different rhythm sections. The automation editor automates effects and volumes.
6. AmpliTube Custom Shop

It is compatible with Windows and Mac OS. It is one of the guitar rig modeling applications. It contains plenty of models including digital chromatic tuner, nine stompboxes, four amps, five cabs, three mics, and two rack effects. Also, there are amp models secured from Ampeg, Mesa Boogie, Fender, Orange, and many more. Plenty of customization features like the choice of microphone, mic placement, etc. Additionally, it has a custom Shop feature.
7. Klevgrand SyndtSphere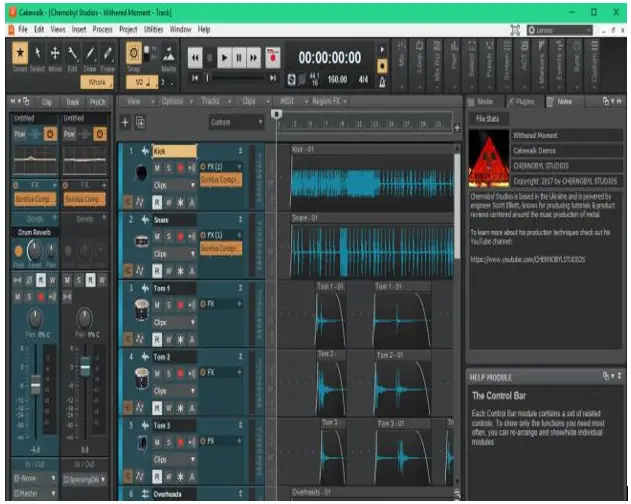 Windows and Mac operating system supports this. It has over 70 presets and deemed to be a featured synthesizer. Using a nifty-sphere like an object, you will be able to morph at the center of the app. It is beginner-friendly has a variety of sounds within. If you want a rock-solid sound design, then this is what you need. It has feature-set for fine-tuning too.
8. Cakewalk By Band Lab

It is from the very beginning of the music production era and is called cakewalk SONAR due to its functionality. It is standard software with audio editing, sound effects, songwriting tools, and a professional-standard mixing engine for crisp audio. The interface is not friendly at first, but later, you will get adjusted. It has basic layouts and themes which you can customize later. You can use virtual instruments if you wish. You will have options for editing your music videos, audios, etc. You even have options for publishing it on social platforms like YouTube, Facebook, etc. You can create music without needing any other.
9. Mixx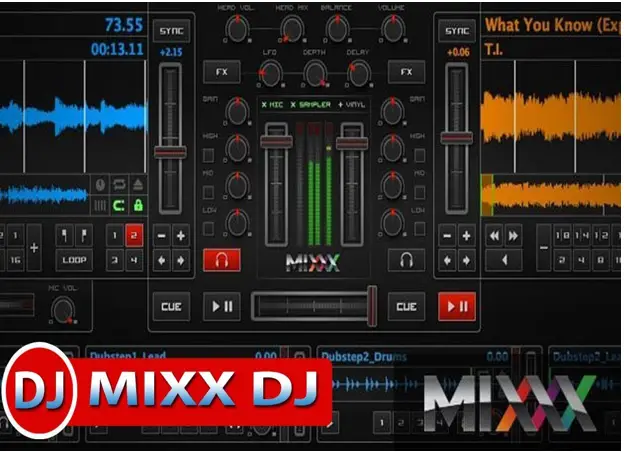 If you are looking to create music for the community of DJs, then you are welcome to download this software. It is professional mixing software, and you can add up to 64 sample decks. Additionally, you get to customize skins and layouts and make audio effects, import music, etc. Thankfully it is integrated with iTunes. You will have access to multiple input and output hardware controllers. It has an automatic crossfading feature that can be called as DJ automatic mode. It is updated regularly.
10. Qtractor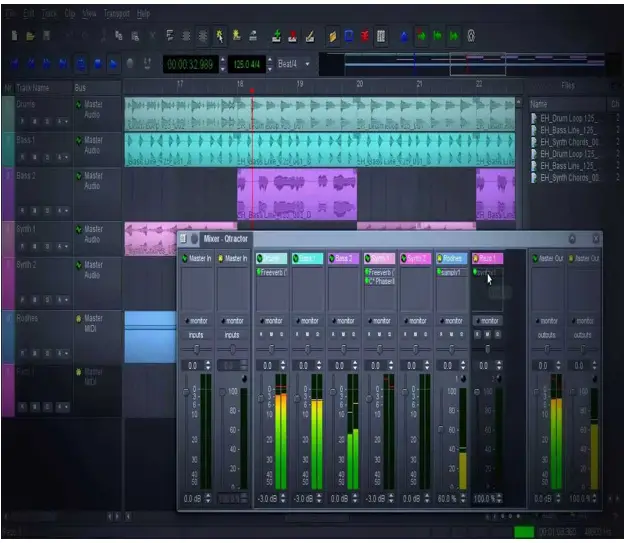 If you want a multi-functional tool, then this is what you are looking. MIDI audio recording and sequencing operations are performed. It supports many file formats, including OGG, MP3, WAV, FLAC, AIFF, and much more. It supports non-destructive, non-linear editing. Additionally, you get unlimited overlap clips for a single track. Sadly, Linux OS supports this.