Smartphones are the devices which are the nearly most essential thing in our day to day life. Now a day we carry our Smartphones to everywhere. Being the most valuable thing in our life, its security is also very important. Sometimes it carries very personal information which we don't want to share with anyone. So to resolve this problem Smartphone manufacturer is implementing fingerprint scanner and various other security measures to improve the defense against the intruder. This resolves the problem against the intruder but what about the software security? There is the possibility of the malware in your Smartphone which can also have the access to your personal data. To protect your data from these types of malware we must have an Android Antivirus in our Smartphones. Here's the list of the best Android Antivirus.
1) Avast Mobile Security & Antivirus: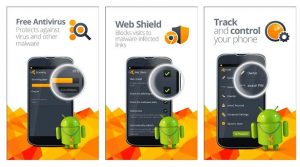 Avast is one of the most popular and best antivirus apps for Android. Avast gives you free Antivirus scanner which protects you against all kinds of viruses and malware. It also consists of web shield which blocks a visit to the malware infected websites. With the help of "Track and Control" option than using Avast; you can easily track your phone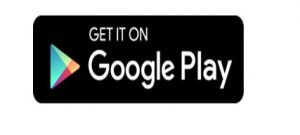 2) Kaspersky Antivirus and Security: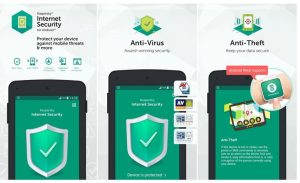 Kaspersky is also one of the best and beloved Antiviruses for Android. It also comes with the PC version, which is also famous for its security purpose. Kaspersky internet security helps you to protect your device against mobile threats and more. It also comes with many features which include Anti-Virus, Anti-Theft, Privacy protection, Call & Text Filter, and Web Protection.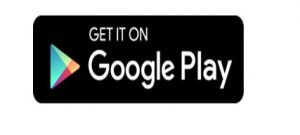 3) CM Security & Antivirus: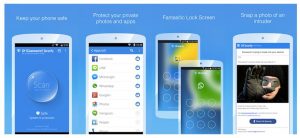 CM Security & Antivirus consists of app lock as well as antivirus. I have inbuilt antivirus engine which is the best engine because it removes all kinds of malware, Trojans, etc. App lock protects your photos, gallery, app and much more. The special feature of CM Security is that it takes the selfie of the intruder which tries to hack your phone.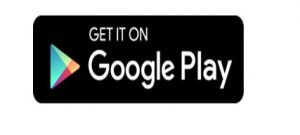 4) 360 Security – Antivirus Boost:
360 Security is a unique app. This app is different from the other Antivirus apps in many ways. This app consists of many features. The boost function accelerates your phone and saves the battery. The clean function cleans the junk and trash. The Antivirus protects your phone against malware, viruses, etc.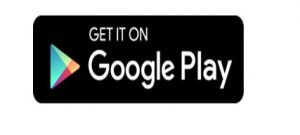 5) AVG Antivirus: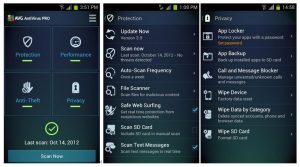 AVG Antivirus is another antivirus Android app for security your smartphone. It is also one of the best antivirus apps know for its performance. It also has many features. Anti-Theft allows the user to track their devices. It also has the app locker which helps to lock the personal apps, photos, and much more. It allows a user to backup the important app.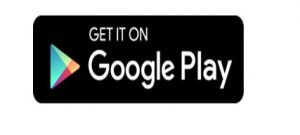 6) Clean Master (Boost & Antivirus):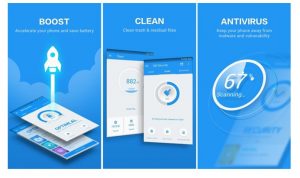 Many features of this app contain Boost, Clean & Antivirus. Apart from Antivirus engine it also contains app lock, battery saver, etc. Antivirus keeps your phone away from malware and vulnerability. The best part of this antivirus is that it cleans all the junks and residual files from your phone. The app manager analyzes the apps on your device to remove unwanted and malicious apps.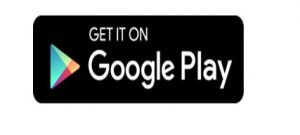 7) Bitdefender Antivirus Free:
The main purpose of this app is to protect your Smartphone from viruses and to keep your phone away from malware. The drawback of this app is that it doesn't have the extra feature other than antivirus. Bitdefender stops you from downloading the malicious app which can harm your Smartphone. The app gives you 14 days trial version for free. Afterward, you can buy it from Google play store for extra security.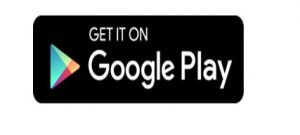 8) Lookout Security & Antivirus:
Lookout has the user-friendly interface. This app helps to protect your phone from malware and viruses which can harm your phone. It also has some additional features. It also has the backup option. It gives a two-week free trial version. It comes with the option of Anti-Theft. It can track down your phone if you lose it.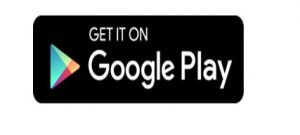 9) Comodo Mobile Security: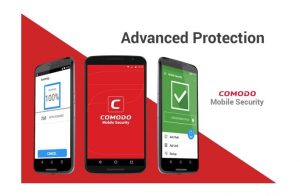 This is the least popular app and comes with the fewer features. It's basic and main function is to keep the viruses away from your phone. It comes with the real-time protection of the mobile, SD Card, cloud scan, etc. The user-friendly interface looks very nice.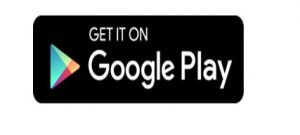 10) ESET Mobile Security & Antivirus:
ESET is another mobile security & antivirus solution for Android Smartphones. This app provides many features, even in the free version. The app automatically scans the downloaded application and files and tells you whether it contains malware or not. This app also protects you from entering to a malicious website.