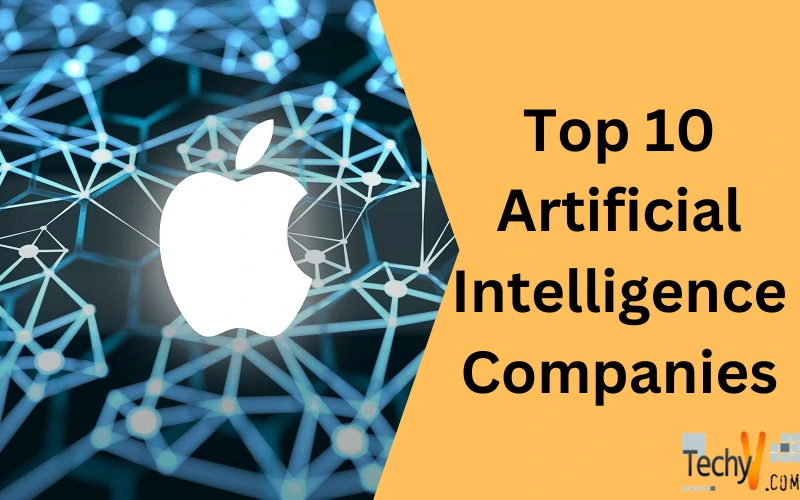 Artificial intelligence refers to the term used when a computer or machine does the work on its own without external human programming based on calculative analysis of the data and related searches. Work done by AI includes the ability to reason, discover, and generalize the meanings. AI uses a series of patterns to identify and perform a given task. AI systems include self-driving cars, medical diagnosis, fraud detection, etc. However, just as AI much as AI seems valuable and powerful, it should be used responsibly and ethically. One needs to ensure that AI systems are aligned with our values and that they are used for good.
1. Amazon
Amazon AI was founded in 2015 with the mission of introducing new Artificial Intelligence Technologies to improve Amazon's businesses and provide better customer services. It includes research on language processing, machine learning, and robotics. It is used in various products and services, including Amazon Recognition, Amazon Lex, Amazon Polly, and Amazon Personalize. Amazon AI published a set of AI Principles that outline the principles that the division follows when deploying AI Technologies.
2. IBM
IBM AI was founded in the year 2011 and since then has become one of the leading AI research technologies in the world. Some of IBM AI include IBM Watson Assistant, which is a virtual assistant used to create chatbots. IBM Watson Discovery is a cognitive research engine that searches and analyses large amounts of unstructured data. IBM AI is a fair, inclusive, and responsible AI. Its technologies are used by businesses and organizations worldwide to deliver better products and services.
3. NVIDIA
NVIDIA AI consists of three layers, namely, AI Supercomputers, AI Platform Software, and AI Models and Services. This AI is specially made for entrepreneurs. Key Features of this AI include training AI models on large datasets quickly and efficiently. It supports end-to-end workflow, including data collection, analysis, and model development. Some prominent customers of NVIDIA include Amgen, T-Mobile, Walmart, Sony, and Honda. These companies use AI to improve productivity, reduce costs, and develop services.
4. Apple
The technologies such as artificial intelligence and machine learning developed by Apple fall under the category of APPLE AI. Apple has invested in AI technology for a long time, thus offering a wide range of products and services. These services include Camera, Photos, Maps, and many more. Personalized recommendations using SIRI, that is, apple's voice assistant, Apple Music for recommending songs according to user's taste, and Apple Health for keeping a track record of the user's Health. Apple is more focused on security and privacy than other companies.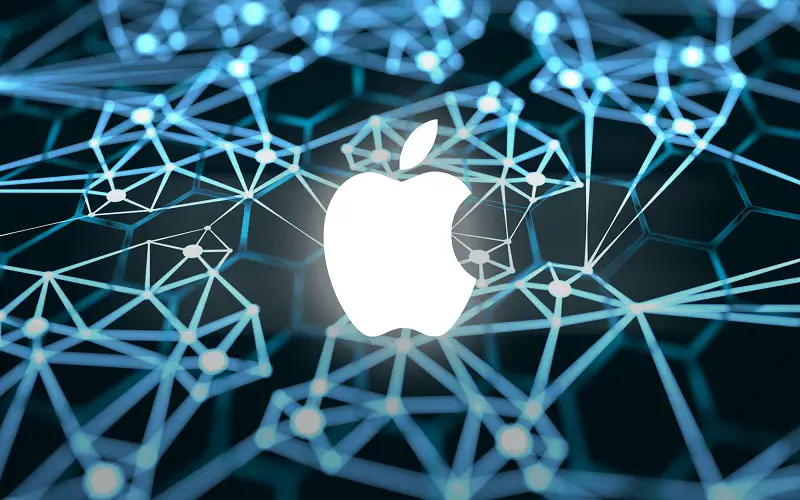 5. Microsoft
Microsoft Cloud presents its users with the feature of using AI. It has helped to amplify human ingenuity, deliver transformational services, and assist in increasing the security of businesses and related data, thus ensuring trust among its users. It helps to quickly complete the tasks assigned, therefore, redefining how one can interact with the web. Some of the services Microsoft AI offers include Azure AI Platform, Applied AI Services, Natural Language Processing, and many more. Everyday use of Microsoft AI includes MS Teams, MS Translator, Binge, Xbox, etc.
6. Google
In 2017, the CEO of Google, Sundar Pichai, dedicated a division of Google to artificial intelligence. Google AI is also known as Google Brain, which, along with machine learning, has helped in improving various Google services. The use of TPUs (Tensor Processing Units) is involved in the development of machine learning. Google's conversational chat service is known as Bard. It is free of cost and provides various services such as Online Search and Translations.
7. OpenAI
Open AI is a non-profit organization for ensuring artificial intelligence, thus benefitting humanity. It was founded in 2015 by Elon Musk, Sam Altman, and others. Some of OpenAI's achievements include developing the GPT-3 language model, and thus is capable of text generation, and translating language, developing the Dota 2 game model, which is a machine learning module capable of competing with human players, and developing the OpenAI Gym Tool, which is a collection of virtual environments for testing AI models.
8. Alphabet AI
Alphabet is a head company controlling several other companies, including Google. Some of Alphabet's AI goals include developing fundamental AI Technologies for improving people's lives safely and responsibly. Alphabet AI has applications in healthcare, manufacturing, and marketing. Alphabet AI is one of the largest investors in AI technology. It also collaborates with governments and companies for better results. DeepMind developed the AlphaGo algorithm that defeated the world's best GO players.
9. Sense Time
With its headquarters in Hong Kong, Sense Time is an artificial intelligence company founded in the year 2014, with offices in several countries like China, the Philippines, Malaysia, Singapore, Thailand, and many more. Technologies developed include facial recognition, image recognition, computer vision systems, and video analysis. It uses autonomous driving software for intelligent transportation. Some of Sense Time's customers include airports, banks, cities, and airports. It has raised funding of more than $2 billion dollars from investors such as Alibaba, SoftBank, and Temasek.
10. H2O.ai
H2O AI is a machine learning-based AI designed to help create, monitor, and share data applications for virtually any use case. It is used by over 18,000 organizations globally. Products and services offered by H2O AI include H2O Driverless AI, H2O.ai Cloud, and H2O Open Source. It is used for various purposes like fraud detection, customer churn prediction, risk assessment, medical diagnosis, recommendation systems, and many more.