According to John McCarthy, the developer of LISP, Artificial Intelligence "is the science and engineering of making intelligent machines, brilliant computer programs. It is related to the similar task of using computers to understand human intelligence, but AI does not have to confine itself to biologically observable methods." In recent times, AI has been a hot technological topic. With its increasing popularity, AI is rapidly being integrated into consumer applications to effectively enhance problem-solving efficiency and facilitate users. Below are the top 10 Artificial Intelligence applications you can use in 2022.
1.ELSA Speak 
ELSA Speak is an application that uses Artificial Intelligence. It gets released in 2015. Its primary purpose is to help its users learn the English language. The AI-powered application allows users to master the American accent. It is one of the most popular AI apps for understanding one of its most popular and extensively used languages.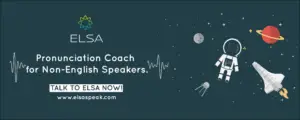 2. FaceApp 
FaceApp is an application powered by Artificial Intelligence for creative and fun photo and video editing. It was developed by Wireless Lab and released in 2016 for iOS and Android platforms. The app is top-rated for using AI to intelligently edit realistic human faces in videos and photos. The app can swap gender, transform age and even alter facial expressions.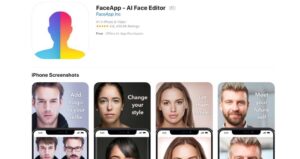 3. Fyle 
Fyle is an application used to manage expenses and is handy for businesses that wish to overcome challenges in expenditure management. The application uses Artificial Intelligence to help employees track transactions and costs in real-time. Fyle is one of the best AI applications in the business and finance management sector.
4. Youper 
Youper is a mental health application released in 2016. It gets co-founded by Dr. Jose Hamilton, who has worked as a psychiatrist and specializes in counseling people in mental health. The app has a chatbot powered by Artificial Intelligence that acts as an emotional assistant of health. It has been a beneficial AI app to tackle depression and anxieties during the pandemic in recent times.
5. Socratic 
Socratic is a mobile education app released in 2016 by Chris Pedregal and Shreyans Bhansali. It was acquired by Google in 2018, after which it gets integrated with Artificial Intelligence. Socratic uses AI to predict the concepts that can help students solve their schoolwork or questions. Socratic is one of the most popular student assistance applications in the subject of Mathematics.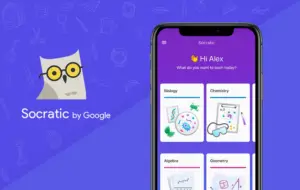 6. SwiftKey Keyboard
SwiftKey is an AI-powered virtual keyboard application released in 2010 for Android and 2014 for Android, respectively. TouchType developed it. Microsoft acquired it in 2016. SwiftKey uses Artificial Intelligence to predict words and phrases from previously typed texts. The keyboard app constantly improves its predictions with every use because of the Prediction Engine.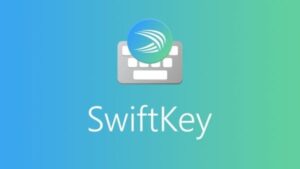 7. Sift MagicCleaner 
Sift MagicCleaner is an application powered by Artificial Intelligence. It gets released in 2015. Romila Mittal and Mayank Bhagya developed the app. It is available worldwide on iOS and Android. The application uses AI to scan a smartphone's picture gallery. It attempts to discover junk photos by intelligently analyzing many images at once. Siftr has a vast repository of explored junk photos which helps MagicCleaner to find the junk and clean them quickly.
8. Replika 
Replika is an artificially intelligent application and chatbot. It was released in 2017 by an AI startup named Luka Inc. Replika is one of the most popular and best AI chatbots for people who need a virtual companion, especially during a pandemic. Replika, as the name suggests, mimics the user's personality to reply like a self-projection in a virtual friend. Replika was released for iOS and Android but only supports the English language presently. It is a unique mental health application for teenagers.
9. Calorie Mama AI
Calorie Mama is an artificially intelligent application for keeping track of one's calorie intake. Thus, it is an AI fitness application developed by Azumio. It uses photographs to recognize the meals and inform about the total calorie count. The app can identify various foods and notify users of their nutritional information using AI.
10. Prisma 
Prisma is one of the most popular Artificial Intelligence applications with one of the highest download numbers. It is an intelligent mobile application primarily used for photo editing. It gets developed by Oleg Poyaganov, Alexey Moinseekov, Andrey Usoltsev, Ilya Frolov, and Aram Hardy. It gets released in 2016 on iOS and Android. It uses AI and neural networks to edit images in a highly professional manner. It is one of the best photo editing apps which produces artistic results.